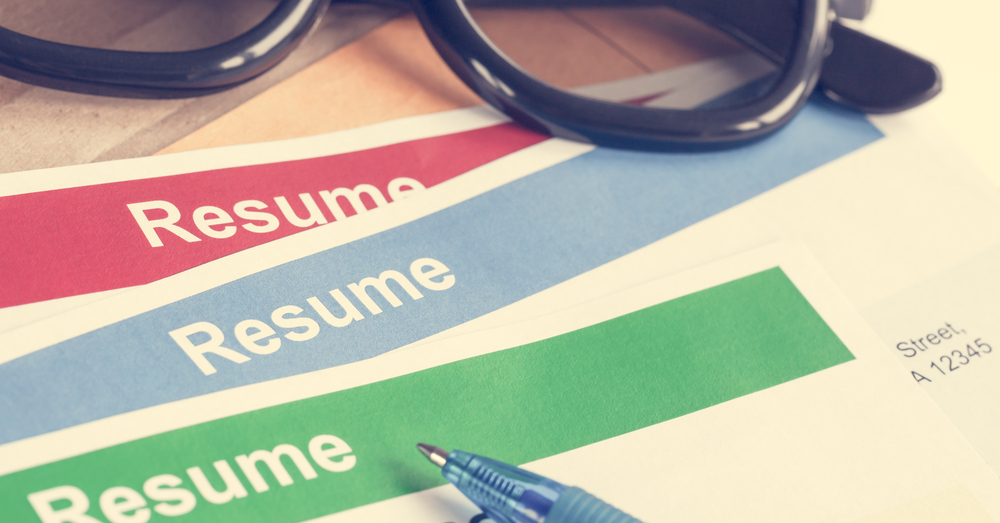 The competition for new jobs is insanely tough. To set yourself apart when you're trying to get your foot in the door, the best thing you can do is create a unique resume
Your resume introduces you to potential employers, and it's the number one way to either make a good impression—or get sent to the rejection pile. A strong resume will showcase not only your skills and experience, but also your ability to be creative, inventive, and distinguish yourself from the crowd. If you want to be considered for an interview, you need to think beyond the typical cookie-cutter template resume and figure out the best way to let your personality come through. Crafting a unique resume takes a little time and energy—but your efforts might really pay off in the end.
Steps To Make Your Resume Unique
Make it visually appealing
It may seem obvious, but any recruiter will tell you that there are a bunch of ugly resumes out there. So, don't let yours be one of them. The key to making your resume appealing to the eye is to not overdo things. That may mean adding color and graphics in a way that strengthens the overall look, 
without distracting from the content. If you want to get fancy—and you have some design skills—you could create a distinctive logo for your professional brand. Another option to spice things up is to include graphics or icons to represent different sections of your skills or experience. Again, what's important is that it's executed well so it doesn't put off employers.
When applying for positions in certain industries like marketing, graphic design or other creative fields, you may have more room to push boundaries. That could include things like creating an infographic resume that illustrates your skills, experience, and background, or experimenting with different formats like making it foldable or cut in a specific shape that relates to your industry.
Showcase your savvy with a digital resume
The term "digital resume" is pretty broad. It can include things like graphs, videos, and QR Codes or other digital attachments and links to your portfolio samples—or even to your social media profiles. If you're tech or design-savvy, a digital resume could also evolve into a full portfolio website to highlight your work with design and animation. If you choose to go the video route, and you're willing to go on camera, you'll have the ability to let your personality—and communication skills—shine. Remember, employers typically look for people who come across as charismatic, well-rounded, and as 
a good fit for the culture of the company. You can also use video to create a compilation of your work experience and accomplishments, which creates a much more engaging experience for the reader.
But you don't have to go all out to make an impression. For the more technologically-challenged, a resume builder such as Career Igniter can be an easy—and inexpensive—way to set up your resume online. Not only does it make your resume 
searchable by potential employers, you can also easily 
link to it in a pinch.
Boost your profile using social media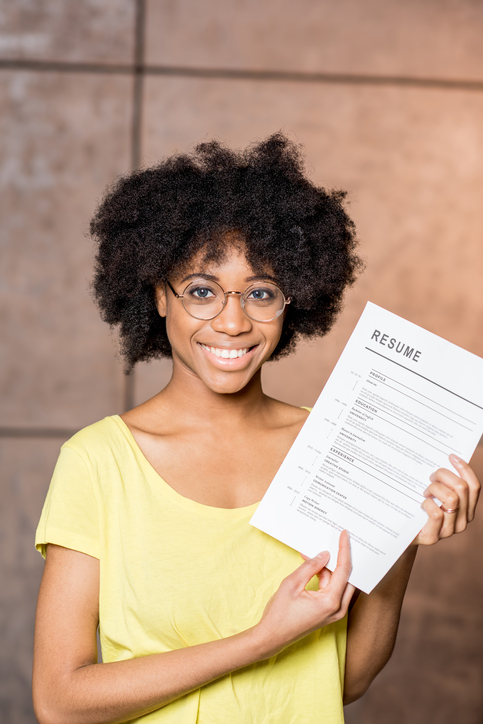 Speaking of links, the professional social media network LinkedIn can also be a great way to create a digital resume. Creating a profile takes minutes—and the big benefit is that you can display recommendations and endorsements from past employers and co-workers. And trust us, that can go a long 
way!
Through LinkedIn, you can also join professional groups in your field to help boost your networking opportunities. When you write your professional headline at the top of your profile, be sure to position yourself as an expert=—and include keywords in your description that will appeal to the types of 
employers you want to attract. The only downside with LinkedIn is that there's no room for unique graphics or other design elements to set your profile apart from the many, many others out there. You can, however, include links or images of your work if a 
hiring manager wants to delve deep into your profile. Another social media option is to set up Twitter and Facebook accounts that are devoted to showcasing your professional work and industry know-how—just be sure to keep them separate from your personal pages.
Put some focus in your unique resume
When it comes to the job market, employers really have the upper hand. They don't want to spend a lot of time weeding through your resume to pick out your relevant experience. And that's why you need a focused resume. All it takes is a little thought. 
Your first step is determining the type of position that you're looking for. Be specific! Then it's time to focus on the key elements of your professional background including experience, skills and accomplishments that directly relate to the position.
Now comes the hard part. Cut out the rest of the content that doesn't relate to the job you're looking for. This can be a scary prospect, as there's a common misconception that a generic resume will leave you open to more opportunities. That's simply not the case. If you're worried that your resume is too focused on a specific position, create multiple versions for different roles—the important thing to remember is you want to tailor each version to include the relevant information that potential employers are looking for.
Whether you create a custom-designed resume or decide to go totally digital, a unique resume is key to standing out in today's increasingly competitive market. Follow our tips to make it easy for employers to recognize why you're a great candidate for the job!