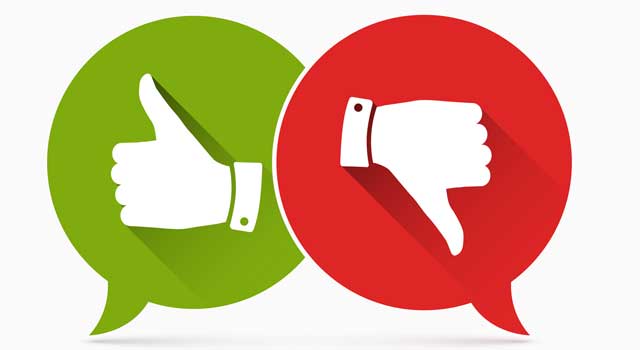 Do you know which popular college degree programs get the thumbs up or the thumbs down from employers? If not, wouldn't you like to find out?
Two Georgetown studies entitled What's It Worth? The Economic Value of College Majors (2011) and Hard Times, Not All College Degrees Are Created Equivalent (2012) are here to help. The resulting data was cross-referenced and these are the findings, according to Yahoo! Education.[i] 
Five of the most popular degrees and their paths are listed below, along with whether or not each one received a thumbs up or a thumbs down by Susan Healthfield, a management consultant and writer for About.com's Guide to Human Resources.
Health 
This major came in fifth place with a thumbs up.  After hearing all of the chatter now-a-days about the healthcare industry, it's no surprise that this degree program is so popular. Heathfield points out that "the aging baby boomer generation is living longer and needs more tests and procedures." So you can see why fields like nursing and pharmaceutical technology are recommended by Heathfield as "we are such a [medication]-dependent society." If you want to enter a field that is service oriented like nursing, taking courses like microbiology, anatomy, physiology, and chemistry in college are essential.
Engineering 
Are you one of those people who loves to assemble or disassemble products? Are you the lucky person who is called upon by family and friends when something breaks or they need some kind of technical support? If so, engineering might be a great degree choice for you.
This major received a thumbs up and it placed fourth out of fifteen majors. Engineering is a type of STEM degree (science, technology, engineering and mathematics) and bio-engineering and electrical engineering are right up there in Heathfield's book.  "There will be jobs for engineers and those jobs pay very well," says Heathfield. Hmm—something to consider if you are thinking about an engineering career long-term.
Liberal Arts and Humanities 
Back in the day—the Grecian day—this field was all the rage. Want to learn how to communicate well and study a broader field of ideas? The answer: humanities. Unfortunately, this major hasn't fared well with modern employers even though it placed number three in the thumbs down category. While strong communication skills are positive, many employers prefer employees who "can sell things, engineer things, design software, etc." Yikes!
Even though Heathfield says that she loves the liberal arts, she also says that "graduates don't come out with many marketable skills." However, if you are a bit of a rebel and plan on earning that humanities degree anyway, try and take classes in English lit, cultural anthropology, western civ, and lit theory. These courses tend to be analytical and could help you hone better thinking skills.
Education
Education slides into the second slot and is given a big thumbs up—especially if students and grads are willing to relocate where the jobs are. Healthfield says that if "education grads are willing to follow the jobs, and move to where the opportunities arise, then they will be employable." Nice!
Do you like mentoring children or young adults and are you thinking about becoming an elementary or secondary teacher? Be prepared to take college courses in educational psychology and teaching methods, along with more focused classes in your area of specialty.
Business
Surprise! Okay, not so much. Yes, business is the number one choice among students and it is met with a huge thumbs up. According to the "Worth" Georgetown study, 25% of students earn some types of business degree. The focus may be in marketing, human resources, management or any of the other numerous sub-fields. It is a diverse industry with many niche areas so it seems to appeal to a broad scope of students.
Healthfield thinks a great business major is accounting since it "is applicable to every industry." If you like math and would like to be an accountant someday, you might supplement traditional accounting coursework with classes such as tax accounting or business law—just to mix it up a little.
Whether you select any popular degrees in any of the above majors or not, know that you should get all the facts regarding your concentration area. Find out which accredited schools offer your desired major. Make sure to double check which scholarships, grants, and loans are available to you by filling out a FAFSA (early). You may want to meet with a career counselor and take a quiz to see what majors and careers could bring you the most satisfaction out of life.
Be proactive about your educational future. Then take a deep breath and believe in yourself!