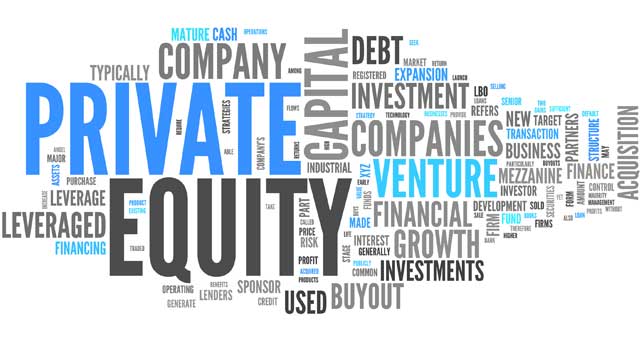 What can you do that might help you in your quest to jumpstart a private equity career?
Given the current economic landscape, it should not be a surprise that college degree earners who are hoping to break into the private equity industry should be up for some stiff competition. With so many laid-off bankers and other industry professionals with experience under their belts competing for the same position you are, you may find yourself clawing your way into the private equity field[ii].  
Ask yourself why Private Equity
Before you enroll in your first finance class, you need to examine your reasons for pursuing this college degree path. Do you think that age 25 you'll be purchasing a private island and investing millions into your retirement fund? Do you think your spare time will revolve around models and bottles? Think again. Breaking into private equity, entry-level positions could feel like you're climbing Mt. Everest—without any gear. Beyond the perks you hope for that may be completely unrealistic, what are your other motivations? Do you have incredible analytical skills for analyzing detailed spreadsheets, and you are passionate about investing? Are you a natural leader, with strong people abilities, who wants to start your own investment firm in the future? Are you willing to gain as much industry experience, prior to graduation, through internships and work experience? If you answered"yes" to these three questions, keep reading.
Choosing your school
If you are determined to become a PE investor, then selecting the right school should be important to you. Certain banks recruit undergrads directly from their colleges[iii] and, if your school is one that is farmed, this could work to your advantage.
Internship
Now-a-days, internships seem to be a necessity for most college students prior to graduation. Within the private equity field, a finance—or better yet, private equity—internship might make help you jumpstart your career[iv]. A good idea is to begin your internship hunt months before the end of May rolls around. Network, conduct informational interviews, and speak to your school's career counselor for any possible internship leads. Apply early and often.
The plan
The simplest way to prep for an entry-level, private equity job down the road? Work as a management consultant or at an investment bank for two years after graduation and then find employment at a private equity firm as an analyst—an entry-level PE job for undergrads[v]. Afterwards, you may want to consider earning your Master's degree by attending grad school and then work in private equity as an associate—an entry-level position for MBA holders[vi].
Becoming a private equity investor may be challenging – but, if you work hard at maintaining a solid GPA in college, pad your resume with as much private equity experience that you can earn such as internships and banking positions focused in finance and restructuring deals, and present yourself as personable in your initial meetings and job interviews, you may stand a fighting chance.
[ii] mergersandinquisitions.com/private-equity-recruiting-in-2550-words |  [iii]  mergersandinquisitions.com/break-into-private-equity-undergraduate | [iv] mergersandinquisitions.com/start-on-buy-side  | [v] pehub.com/187384/how-break-into-private-equity | [vi] careers-in-finance.com/pe.htm