Interview with Whitney Carpenter, Chief Operations Officer at Billwood Properties & Author
When Whitney Carpenter bought her first home, she had no idea she could turn a $25,000 investment into a full-fledged real estate management business. Through sheer hard work, determination, and her innate customer service and networking skills, Carpenter now runs a profitable business that sells turn-key solutions to real estate investors. This strategy has not only helped Carpenter grow her business, but has also offered less experienced real estate investors the chance to create a passive income for themselves. 
A former waitress who currently serves as chief operations officer of her own company, Billwood Properties, Carpenter attended Hagerstown Community College in Hagerstown, Md.. Although she did not earn a degree, Carpenter's natural entrepreneurial skills have, however, resulted in a number of awards, including the First Door Club Award, the Five Doors Club Award and the Ten Doors Club Award from the Hub City Real Estate Investors Association (REIA), all for her achievements in landlording.
It's most important to know yourself and your skill set to decide which path is best for you. I am constantly reading, networking and educating myself about the best practices in this line of business. Click to Tweet!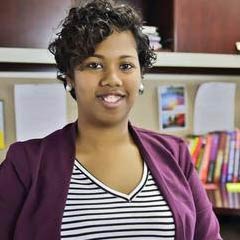 Carpenter has been featured in Frederick Advice Givers and Our Town magazines as well as The Herald Mail. A sought-after speaker at various real estate conferences, including the Tristate REIA for Women, the Real Estate Coffeehouse event and the DC REIA, she has also inspired others to follow in her footsteps through her book, The Passive Way to Passive Income. The book includes tips and insider information on what to expect from a turn-key real estate business, plus resources to help readers become well-educated passive income investors. 
Enjoy our full interview with Whitney Carpenter as she describes the journey that took her from savvy waitress to successful real estate businesswoman. 
EarnMyDegree: Please tell us about yourself and your work background. What led you to a career in real estate?
As previously mentioned, I spent many years as a waitress. My first real estate investment was out of need. My husband and I purchased our first home for $25,000 and realized there was an opportunity to repeat that process with rental properties. The idea of the management company began with the thought that upon retirement we would have our own company manage our rental portfolio. From there my business grew and I took on other opportunities to get to where I am today.
EarnMyDegree: Your company, Billwood Properties, is a real estate management business. What exactly does that entail?
Rental management includes the day-to-day operations of rental properties. This includes maintenance, repairs, rent collection, finding and screening tenants, and evictions, among other things. 
EarnMyDegree: What inspired you to start your own business? Was it something that you always wanted to do, or was there a moment when you realized that you wanted to be self-employed?
I believed that entrepreneurship was always in me. I struggled through high school and college. As I look back I realized hands-on education worked better for me. I have a creative way of thinking, therefore a work setting where I control my environment is much more suitable for me. 
EarnMyDegree: Were there any particular difficulties that you had to face as a woman in business? Has that gotten easier or harder as you've gained experience?
The prominent difficultly I experienced as a married women in business is that a lot of questions or inquiries are directed to my husband as opposed to me. It is usually assumed that he runs the business and that he is the one who you speak with. I am not sure if my experience would be different if he were not within the company, but I feel it is important to note that there is a natural focus on the male counterpart of a business. As I've grown to show my personality and business skills, that disconnect has decreased although it still exists when meeting new or potential clients. 
EarnMyDegree: What might be a potential education path for someone looking to get into real estate and real estate management? 
There are many paths to take in the real estate industry; some potential recommended courses are going to vary from none to a Ph.D. in Property Law. It's most important to know yourself and your skill set to decide which path is best for you.  I am constantly reading, networking, and educating myself about the best practices of this line of business. It is important to keep updated in regards to industry trends and pitfalls. I would highly recommend attending all courses that you can and staying knowledgeable about your business field. 
EarnMyDegree: What sort of qualities do you think are ideal for running a successful business? What type of general skills should someone work on cultivating?
The most important qualities are sincerity, drive, and dedication. The greatest skill to work on cultivating is salesmanship. 
EarnMyDegree: Were there any mistakes you made when starting out? How did you grow from them?
The biggest mistake I made when starting out was not planning for growth. It was difficult to keep up with the business I had coming in. I quickly learned to strategize my growth so I could build my company. 
EarnMyDegree: Currently Billwood Properties is selling "turn-key" solutions to real estate investors. Could you explain how this works? How did you come up with the idea for this aspect of the business?
My company acquires houses in a dilapidated state then renovates the properties according to code requirements. Once renovated, we then lease the unit, then sell to investors as a cash-flowing asset. The idea for this was a natural progression in the growth of my business.  This strategy fit the needs of my clients as well as opened up opportunities for less experienced investors. 
EarnMyDegree: Tell us about your book, The Passive Way to Passive Income. What inspired you to write it? How has it helped your business?
My book, The Passive Way to Passive Income, is a guide to turn-key real estate investments. The book breaks down what to expect in turn-key real estate transactions as well as offers resources to help the reader become a well-educated, passive income investor. The inspiration for writing my book came from the desire to educate people on a strategy that could allow them to have passive income to cover their expenses, freeing up their time to pursue their passions. The book has helped my business tremendously in respect to my clients. They are very well educated and that has created an opportune buyer for me. 
EarnMyDegree: What's the most important lesson you've learned over the course of your business experience?
The most important lesson I've learned through the growth of my business is that everyone else comes first, whether it be business partners, clients, tenants, or employees. When you put others first in your business, your business is that much more valuable. 
---
The expert interviewed for this article may be compensated to provide opinions on products, services, websites and various other topics. Even though the expert may receive compensation for this interview, the views, opinions, and positions expressed by the expert are his or hers alone, are not endorsed by, and do not necessarily reflect the views, opinions, and positions of [eLearners.com] or EducationDynamics, LLC. [eLearners.com] and EducationDynamics, LLC make no representations as to the accuracy, completeness, timeliness, suitability, or validity of any information in this article and will not be liable for any errors, omissions, or delays in or resulting from this information or any losses or damages arising from its display or use.
---