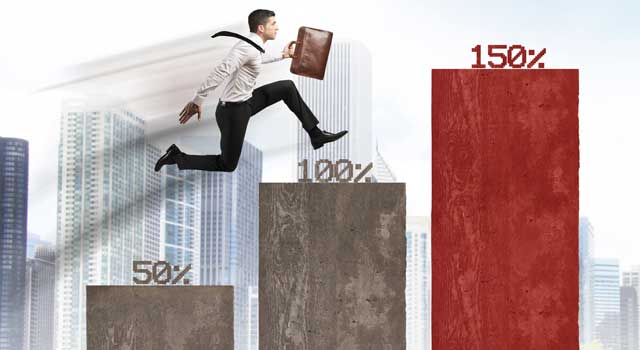 2010-2020 Report Card:  Projections for fastest growing careers and job markets
While some job markets have flunked, others are earning high grades. Below are fast facts about the top 3 fastest growing careers between 2010-2020, according to the Bureau of Labor and Statistics (BLS).
Biomedical Engineer[i]
Pay: Average salary in 2010 was $81,540 or $39.20 per hour.
Education: You typically need a bachelor's degree in biomedical engineering from an accredited program. A Bachelor's degree in other fields of engineering with a Master's degree in biomedical engineering or job experience in biomedical engineering may be acceptable, too.
Job Description: Come up with solutions to challenges in medicine and biology, along with making patient care better.
Valued Skills: 
Advanced math skills
Ability to communicate clearly
Strong problem-solving abilities
Job Growth: 62% anticipated job growth from 2010 to 2020 which is faster than average for most careers.
Veterinary Technician[ii]
Pay: The average salary for veterinary technicians in 2010 was $29,710 per year or $14.28 per hour 
Education: Usually a 2-year Associate's degree for veterinary technicians is needed. Additional licenses, certifications, and/or registrations may be required, depending on the state you reside in.
Job Description: Work under a licensed veterinarian and conduct medical tests to help treat injured animals.
Valued Skills:
Detail oriented
Compassionate
Manual dexterity
Job Growth:  A  job growth is expected of 52% between the years 2010-2020, and this rise is faster than average for all jobs. 
Physical Therapy Assistants[iv]
Pay: $37,710 per year or $18.13 per hour was the average pay in 2010 for physical therapy assistants 
Education: The majority of U.S. states require physical therapy assistants to have an associate's degree from an accredited physical therapy program.
Job Description: Physical therapy assistants assist physical therapists in helping patients recover from surgery, accidents, or illnesses and perform tasks that are often indirectly related to patient care like cleaning treatment areas or setting up therapy areas. 
Valued Skills:
Physical stamina and mobility
Dexterity
Interpersonal abilities
Job Growth: Expected job growth from 2010-2020 is 46%, according to the BLS, and this rise is faster than average for careers. 
[i]   bls.gov/ooh/architecture-and-engineering/biomedical-engineers.htm, bls.gov/ooh/architecture-and-engineering/biomedical-engineers.htm#tab-4, bls.gov/ooh/architecture-and-engineering/biomedical-engineers.htm#tab-2, bls.gov/ooh/architecture-and-engineering/biomedical-engineers.htm#tab-1
[ii]   bls.gov/ooh/healthcare/veterinary-technologists-and-technicians.htm,  bls.gov/ooh/healthcare/veterinary-technologists-and-technicians.htm#tab-4, bls.gov/ooh/healthcare/veterinary-technologists-and-technicians.htm#tab-2
[iii] bls.gov/ooh/fastest-growing.htm
[iv]   bls.gov/ooh/healthcare/physical-therapist-assistants-and-aides.htm, bls.gov/ooh/healthcare/physical-therapist-assistants-and-aides.htm#tab-4, bls.gov/ooh/healthcare/physical-therapist-assistants-and-aides.htm#tab-2, bls.gov/ooh/healthcare/physical-therapist-assistants-and-aides.htm#tab-6