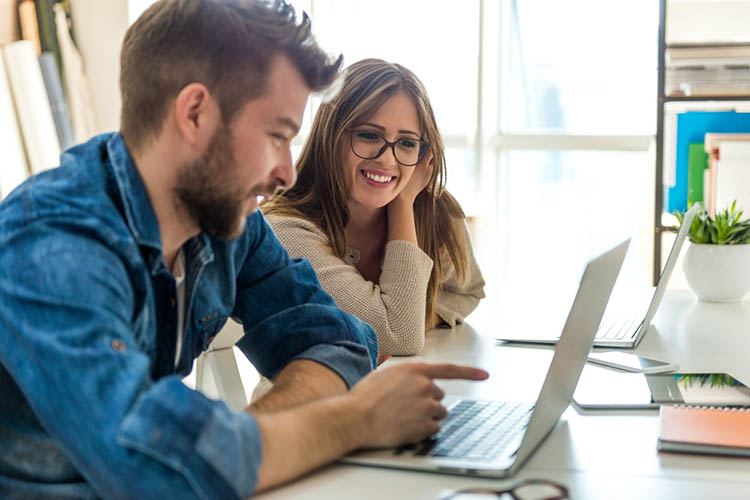 How can you get your small business on Google Local? In this day and age it is very important to have an online presence for your business. Let's dive into how you can get started with Google Local for your business.
Put yourself on the map! Your small business may be international in scope or just local. Google Maps is important to both but critical for local-based business.
Let's explore some of the important trends so you know why. First, Google's number one priority is to give people the most relevant search results. Say you're in Philadelphia. Ten years ago a search for "dry cleaners" might show you results in San Francisco and Chicago. Now you will see results near your home and office. Google may also show you a result in Chicago if it knows you are traveling there! Second, and more importantly, mobile search passed desktop search in 2015. Google tailors mobile search to your location. It prefers to show results that are map-based with options to one click call or one click navigate in the search results. If you're not on the map, you're not in these results. Third, voice search; Siri, Google Now, Amazon and others are increasing in use.  Google bases the answers to voice searches on what they call entities. In this case, a well-filled-out map listing.
If you want to be found on search, put yourself on the map!
Key Elements of Google Local Listings
There are several important elements of a good Google Local business listing. We are going to cover:
Where to find Google Local
How to claim your listing
How to optimize your profile
How to monitor results
How to Add a Small Business Google Local Listing
Google has established a portal called Google My Business where you can claim an existing listing or add a new one for your small business. I highly recommend you walk through the steps below before diving in. I also highly recommend that you only call them if there is an issue with your listing, such as someone else has fraudulently claimed it. The number is: 1-844-491-9665. 
How to Claim Your Google Local Business Listing
The first step is to surf to https://www.google.com/business/ and "start now". You begin by typing in the name of your business and location. If there is an existing listing, you can click that to claim it. Google will ask to verify your claim by mailing you a postcard with a verification number. If you see your unique business with bogus information or an incorrect address, then use the phone number.
Make 100% sure you keep an eye out for the postcard and verify your listing as soon as it comes in. They give you 30 days to verify and if not you have to reissue the postcard. Verified listings have a much higher chance of showing up in search and it allows you to log-in and continue to customize your profile. It also prevents anyone else from claiming your listing for nefarious purposes.
How to Optimize Your Google Local Listing
Google My Business does a good job of walking you through the process. It will indicate how complete your profile is and what steps are left. However, be over-prepared and nail the profile! Here are some tips.
N.A.P. Name, Address, Phone Number
Please use a USPS verified postal address. If not, Google may spam flag you. Too many people tried to set up locations using post office boxes, UPS stores, and the like; so now Google is looking for legit addresses. Your name and phone number needs to be consistent. If you have a website, make sure everything lines up between the two.
Attention to Details
Do you accept credit cards, have outside seating, are a BYOB, and are open on Sundays? The more details you enter the better off you will be. People might search for "open now" when they are looking for your business category. If you do not have the details, you will not be found.
Your "category" is a type of detail. It is important to set yourself up in the most relevant category. Start typing it in and Google will make suggestions. You should think about this as the primary way people will search for you. Google has an in depth article on business categories here.
A Picture Is Worth 10,000 Words on Google Local
People love pictures. As the business owner you get to load them up. Take advantage of this to highlight your location, your specialties, people enjoying themselves, and whatever else you can think of! People can also submit photos about your business. Having your account established will let you monitor this and interact with photos and reviews. A pro tip: Go with higher resolution photos so people can click and zoom in with ease. Also, encourage people to post photos!
Get Social
Once you are verified you can add elements to your Google Local business listing such as your website and social media channels. I highly recommend that you do both! You can also solicit reviews. Reviews are the life blood of a local business. Why not ask for reviews from people you know are pleased with you rather than wait? People review something typically if they love it or hate it. Haters are out there, and even the best businesses get negative reviews. Inoculate yourself against negative reviews with a healthy dose of legit positive reviews!
Advanced Google Local Small Business Features
Once verified and established you can request a custom URL for your listing. This is great because it makes it easy to share. You can use it to solicit reviews, photos, comments, run specials, request check-ins and the like. Speaking of check-ins, savvy local businesses use check-in specials to help build up their reputation. Someone who checks-in and is happy about their experience is much more likely to follow-up with a review and/or photos.  You also get the attention of their social followers which is a form of an endorsement.
Google Local is Important to your Small Business as WOMM
Word of mouth marketing has always been important to small businesses. Google Local helps you establish your digital footprint for local word of mouth marketing. Setting up your profile is the first step, but, working it over time is even more important. Social is also a form of amplification. People who say good things about your small business on Google Local can be found by hundreds or thousands of other locals who are looking for your services. Put yourself on the map and keep yourself there with a Google Local Business account.