Interview with John Rubbo, Co-Founder of Yonkers Brewery
When John Rubbo started making wine in his grandfather's basement, he had no idea the hobby would one day lead to starting a brewery business. But that's exactly how it played out for Rubbo, the co-founder CEO (or BrewEO, really) of Yonkers Brewing Company. He took his keen organizational skills and enlisted the sales and marketing knowledge of key partners to build a growing brand that includes a restaurant brewery and a wholesale beer business. Rubbo and his co-founder dream of one day making Yonkers Brewing Company a household name throughout the tri-state region.
Yonkers Brewing started as a passion for making wine with mine and my partners' grandfathers. That ultimately turned into an executed business plan. Today we own a restaurant brewery and wholesale beer business that employs 21 part-time and 10 full-time employees."Click to Tweet!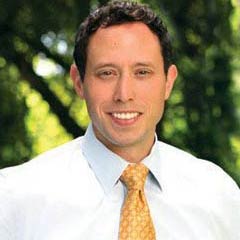 ​Rubbo earned a bachelor's degree in liberal arts from Iona College and before establishing Yonkers Brewing Company, he served as assistant public affairs officer for the City of Yonkers for four years. Since establishing Yonkers Brewing Company, Rubbo has received a good deal of attention based on the success of his company. In 2015, he was named one of the Rising Stars 40 Under 40 award from the Westchester Business Council. He is a frequent speaker at various industry conferences, having delivered talks on start-up businesses and beer distribution in the New York area. A write-up on Rubbo's business appeared in Westchester Magazine and he has contributed to a panel discussion on the future of Westchester County's economic development.
Starting a Brewery Business
Want to know more about starting a Brewery Business? Join us for a conversation with John Rubbo as he details the process it took to launch his successful brewing company, and the pitfalls that may await other would-be brewers if they lack intimate knowledge of the business.
EarnMyDegree: Tell us a little about yourself. What is your business background, and what led you to the brewery business?
After leaving City Hall in 2009, I started my own business unrelated to the brewing industry. My business was primarily focused on sales, but provided me the foundation for building an organization. What actually led to the brewing industry was a hobby in making wine with my grandfather. A love for wine making and a passion for consuming beer turned me to starting a brewery. My organizational skills, my partner's sales skills, our brewer's ability to create locally crafted beers, and finally my sister's marketing talents ultimately led to the building of the team now leading YBC to the next stages of growth.
EarnMyDegree: What's the history of Yonkers Brewery? How did it start? Where is the business today?
Yonkers Brewing started as a passion for making wine with mine and my partners' grandfathers. That turned into a personal research project on craft beer in Westchester County and ultimately it turned into an executed business plan. Today we own a restaurant brewery and wholesale beer business that employs 21 part-time and 10 full-time employees.
EarnMyDegree: What are the most important lessons you've learned about creating a brewery business plan?
The most important lesson learned since starting our business is that no one is on your time. So plan 6-12 months ahead of yourself!
EarnMyDegree: What mistakes do you wish that you had avoided when starting your brewery? What did you get right?
I don't think that we made any serious mistakes. I do wish we had an organizational chart earlier on with specific role outlines for each team member. Other than that, I think we executed on different parts of our growth phases perfectly. I think our restaurant opened at the right time. Our new wholesale partnership was formed at the right time and now our wholesale and retail growth is coming together as planned. We are in great shape and with some new capital and strategic partners we will grow aggressively; going deep before we grow wide.
EarnMyDegree: What are the particular challenges of the beer business? What are the rewards, aside from the obvious one of being able to drink a lot of beer?
There are so many new breweries opening, approximately 1.5 per day. So market saturation is a concern. Some of these breweries are making great beer, but there are very few who don't quite have a grasp on the technical side of commercial brewing. I often worry about people producing sub-par beer that constantly has infections and issues and what that will mean for the industry as a whole. The rewards of the craft beer industry is certainly a community of like-minded people who are always willing to work with one another to collaborate on projects and help each other out in a time of need.
EarnMyDegree: Your company takes pride in being located in Yonkers, New York. How did you decide on this location?
Why Yonkers? Yonkers is our home. We were raised here. Made friends here. Our families are here. We are starting families here. We have experienced good times and bad times throughout life here in Yonkers and we thought of no other place to open our brewery
EarnMyDegree: Are there other companies that you have modeled yours after? Or perhaps an individual businessperson you admire? Why?
We admire the persistence of Jim Koch at the Boston Beer Company. He started brewing "craft beer" when very few others were in the local beer marketplace. He made the right strategic moves and proved that he could sell his product across the nation. His contract brewing model was a smart one. It is a model we have adopted and we are very happy with the direction we have chosen.
EarnMyDegree: Take us through the typical day of a Brewery CEO. How do you spend your time?
I spend my time looking towards the future. Where will YBC be in 1-3-5 years? How do we get there? Who do we need on our team? What advisors will help guide us to accomplishing our goals? What do we need to do to meet payroll? What do we need to do to hit projected gross revenue and income? Are all of the members of our team communicating? What processes can we put in place to run our business more efficiently? These are among the higher level tasks I am responsible for. The more minor, everyday tasks include scheduling, seeing that our restaurant and brewery are kept clean and presentable, seeing that all of our equipment is working, running payroll, reviewing our compliance responsibilities, working with our accountant and so many other business-related tasks. I love what I do.
EarnMyDegree: What would you recommend to someone interested in starting a brewery business? Are there any particular degrees or classes? Is it helpful to get some kind of special training?
My advice to future brewery owners is to be prepared to not pay yourself for at least 2 years. Be prepared to work early mornings and late nights. Plan to make much less than you are projecting and be very careful to invest in your brand before investing in hard assets like expensive brewing equipment. Lastly, attend a brewing program or work in a brewery for at least a year before you start to brew professionally.
EarnMyDegree: What are some of your goals for Yonkers Brewery in the next 5 years?
In 5 years I want YBC to sell 1,000,000 cases of beer throughout the tri-state region and have a loyal consumer base. I want to share the great, accessible beers we are producing with as many people as possible, so that Yonkers Brewing Co. can be seen as a household name in the greater NYC area.
---
The expert interviewed for this article may be compensated to provide opinions on products, services, websites and various other topics. Even though the expert may receive compensation for this interview, the views, opinions, and positions expressed by the expert are his or hers alone, are not endorsed by, and do not necessarily reflect the views, opinions, and positions of [eLearners.com] or EducationDynamics, LLC. [eLearners.com] and EducationDynamics, LLC make no representations as to the accuracy, completeness, timeliness, suitability, or validity of any information in this article and will not be liable for any errors, omissions, or delays in or resulting from this information or any losses or damages arising from its display or use.
---