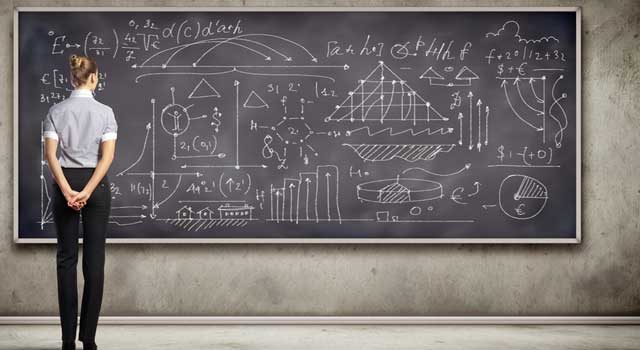 Some celebrities seem just as dense in real life as the characters they play on TV or in the movies.
But in the case of these seemingly airheaded celebs, what you don't know may surprise you. All of them have college degrees and may be smarter than you think!   
Ray Romano. You may not classify him as the smartest guy on the block. He was the voice behind the wooly mammoth named Manny in Ice Age, his first feature film debut[i]. Then there's his character Ray Barone to contend with in Everyone Loves Raymond. With his often whiny voice, fear of Scout Troop leaders, and seemingly chauvinistic antics—he doesn't clean or cook because he has his mom and wife, Debra, for that—you may forget that he crunched numbers while earning his bachelor's in accounting from Queen's College[ii].
Kourtney Kardashian. The mere mention of any Kardashian seems to evoke a wide variety of responses—many of them not too flattering. From participating in a "fish pedicure" with her hysterical sister, Kim, to being childhood friends with Paris Hilton, to airing her dirty laundry with her boyfriend, Scott Disick, on Keeping Up With the Kardashians, Kourtney seems to be a pretty, um, busy woman. Throw in a couple of kids and dealing with the press, and you may not remember that Kourtney attended Southern Methodist University in Dallas for two years and then earned her bachelor's in theater arts from the University of Arizona in Tucson. Who's to say if she's putting any of those acting skills to good use as a reality TV star – but at least she has a four-year degree, right?   
Rowan Atkinson. You may know him better as Mr. Bean. With performances like theatrical ones, such as The Nerdand The Sneeze[iv], you may wonder what the deal is with this guy who speaks very little in the Mr. Bean TV series and movie, yet who has audiences in fits of laughter. Funny faces aside, Rowan Atkinson isn't a dimwit. He studied and earned degrees in electrical engineering at Newcastle and Oxford[v] and started performing sketches while at Oxford University.
Lisa Kudrow. "Smelly cat, smelly cat, what are they feeding you?" Lisa Kudrow, a.k.a Phoebe on the beloved TV series Friends, is much more than the flaky blonde she portrays. Even though she has taken on some ditzy roles, including Ursula in the TV show Mad About You, she earned her Bachelor of Science in Psychobiology with honors from Vassar College in New York[vi]. She was planning on a career in research to work with her dad, who is a doctor, before she ended up in acting.
Zach Braff. Zach is better known as Dr. John "J.D." Dorian on the TV series Scrubs. While blank looks and trippy daydreams may not always align with his most excellent doctor skills on the show, Braff succeeds as a likeable and kind of goofy character. Kids may know him as the voice of Chicken Little and, while it may not seem obvious at times, Braff has brains. He was a member of Phi Kappa Psi Fraternity when he went to Northwestern University, and he earned his bachelor's in film there[vii].
So it looks like you can't always judge celebrities by their on-screen characters. These people are just some of the many celebrities who have college degrees and ended up in the acting industry—or reality TV show field. And they just might be smarter than you think!
[i] movies.yahoo.com/person/ray-romano/biography.html  |  [ii] tvland.com/shows/everybody-loves-raymond/bios/ray-romano  |  [iii] people.com/people/kourtney_kardashian/biography/ | [iv] biography.com/people/rowan-atkinson-9191636  |  [v] imdb.com/name/nm0000100/bio  |  [vi] imdb.com/name/nm0001435/bio |  [vii] imdb.com/name/nm0103785/bio