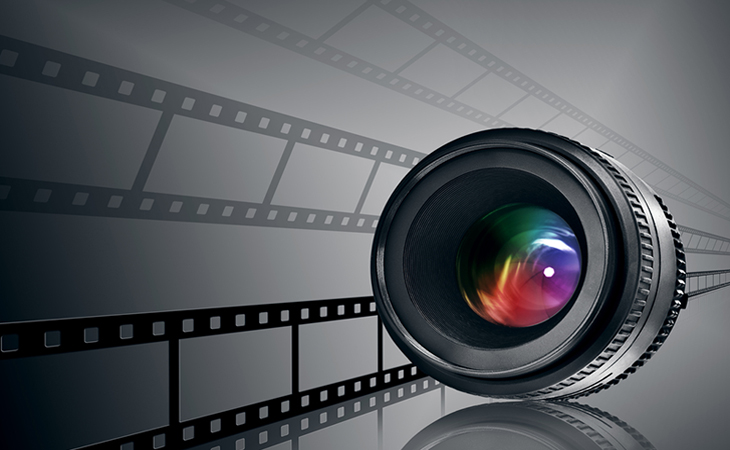 So you want to be the next Steven Spielberg or Wes Anderson?
Or maybe you're obsessed with the inner workings of Skywalker Sound and Lucasfilm. You may even be dreaming of starting your own video production company! Video production companies produce video products, whether for private or commercial purposes. Video production companies employ a number of the following occupations.
Film/Video Editors and Camera Operators[i]
Broadcast and Sound Engineering Technicians[ii]
Producers and Directors
After doing your research, you'll want to decide on a business structure for your video production company. The business structures you'll typically choose from are a sole proprietorship, limited liability company (LLC), corporation, or a partnership.[iv] If you're unsure of which business structure to pursue, discuss it with your attorney. He or she may be able to provide more information on the advantages of being a limited liability company vs. a sole proprietorship.
Since film is a highly-regulated industry, you may need to make sure you have all the required legal documents to start a video production company. These may include things like a certificate of incorporation, business license, non-disclosure agreement, employment agreement, operating agreement, company bylaws, and an insurance policy. [v]
Writing a Business Plan for Your Video Production Company
A business plan is an essential roadmap for your business' success. This living document generally projects 3 to 5 years ahead and outlines the route a company intends to take to thrive. [vi] A business plan for a video production company might highlight the following:
Executive Summary – an overview of the business 
Framework for Management – how you'll structure management within your company
Market Analysis – main findings from your market research 
Services – descriptions of all the services you'll offer to customers 
Marketing – how you plan to market your business and get customers
Projected Expenses – this would include the studio, equipment, utilities, software, and transportation. 
Insurance – Health insurance, risk insurance, liability insurance, etc. 
Funding – how you plan to fund your company, including current assets and loans  
Equipment for Your Video Production Company 
To start your own company, you may need to purchase or rent various pieces of pro video equipment. The amount of professional equipment really depends on what services you want to offer, how many employees you might have, and what your budget might be. Here are some basics you may need to start out:
DSLR camera
Camera lenses
Laptop or desktop computer
Editing software (such as Apple's Final Cut Pro X or Adobe Creative Cloud)
Tripod
Sound gear (such as microphones)
Services Your Video Production Company May Provide
You'll want to decide if you're a full-service company or if you'd rather work on a project-specific basis. It's also based on your expertise and preferences – some video production companies focus solely on weddings, while others offer full-service options ranging from PR campaigns to booking trailers. Once you find your niche you can form your services around that. Here are a few services video production companies typically provide:
Wedding videography
Event videography
Corporate videography
TV show production
Music video production
Feature film production
Book trailer production
Documentary production
Commercial/advertisement production
Motion graphic services
Script reading
Location approval
Sales and distribution of videography
Potential Financing for Your Video Production Company
You may be able to pursue a variety of financing options for your small business including loans, grants, and raising venture capital.
SBA Loans- The U.S. Small Business Administration participates in a number of loan programs designed for business owners who may have trouble qualifying for a traditional bank loan. To start the process, you should visit a local bank or lending institution that participates in SBA programs. [vii]
Grants- The federal government does not provide grants for starting and expanding a business. However, some business grants are available through state and local programs, non-profit organizations and other groups. [viii]
Venture Capital- Venture capital is a type of equity financing that addresses the funding needs of entrepreneurial companies that for reasons of size, assets, and stage of development cannot seek capital from more traditional sources, such as public markets and banks. Venture capital investments are generally made as cash in exchange for shares and an active role in the invested company. [ix]
Personal Savings – You may wish to use money you have saved up over the years.
Starting A Video Production Company...Know Your Market
Before deciding on the details of your potential video production business, you may wish to conduct some market research. This can be done on both a global and local level by utilizing business and industry magazines, websites, and even books (like The Independent Film Producer's Survival Guide: A Business and Legal Sourcebook ). Here are a few stats about the current state of the video production industry:
In 2008, there were 9,824 firms in the U.S. Motion Picture Industry with four or fewer employees. [x]
In 2008, the revenue of movie & video production in the U.S. was about 39 billion U.S. dollars. [xi]
There are 390,480 people employed across multiple occupations in the motion picture and video industries as of May 2015. [xii]
Marketing Your Video Production Company
Once you've established your business legally, it's time to start getting customers. If you've previously worked in the industry, you may have existing clients or connections who will follow you over to your new business. If not, you might need to start fresh with a marketing plan. Here are some examples of marketing strategies you could focus on:
Referrals – Reward and incentivize customers who refer new customers to you. 
Submit your business to local directories (both online and print). 
Attend local or industry-specific events. 
Keep your portfolio, online profiles, and website constantly updated. 
Cold call your ideal customers or clients and pitch your services. 
Join a local chamber of commerce.
Locally, you'll want to see who in your area is already offering video production services and what their rates are. You can see a list of Vendors and Companies at ProductionHUB, as well as local directories, and review websites. From here, you can gain a better idea if one market or area is better than another or is too saturated. Additionally, you may now know what you need to do as a business to potentially stand out from the pack.
---
*This information is for informational purposes only and should not be relied on for tax, legal, or accounting advice. You should consult your own tax, legal, or accounting advisors before you act, or fail to act, upon this information.
---
[i] bls.gov/ooh/media-and-communication/film-and-video-editors-and-camera-operators.htm [ii] bls.gov/ooh/media-and-communication/broadcast-and-sound-engineering-technicians.htm [iii] bls.gov/ooh/entertainment-and-sports/producers-and-directors.htm  [iv] sba.gov/starting-business/choose-your-business-structure  [v] profitableventure.com/starting-a-film-video-production-company/ [vi] sba.gov/starting-business/write-your-business-plan  [viii] sba.gov/starting-business/finance-your-business/loans/sba-loans [ix] sba.gov/starting-business/finance-your-business/venture-capital/venture-capital  [x] statista.com/statistics/185724/number-of-firms-in-us-motion-picture-and-video-production-2008/ [xi] statista.com/statistics/293446/revenue-of-movie-and-video-production-in-the-us [xii] bls.gov/oes/current/naics4_512100.htm