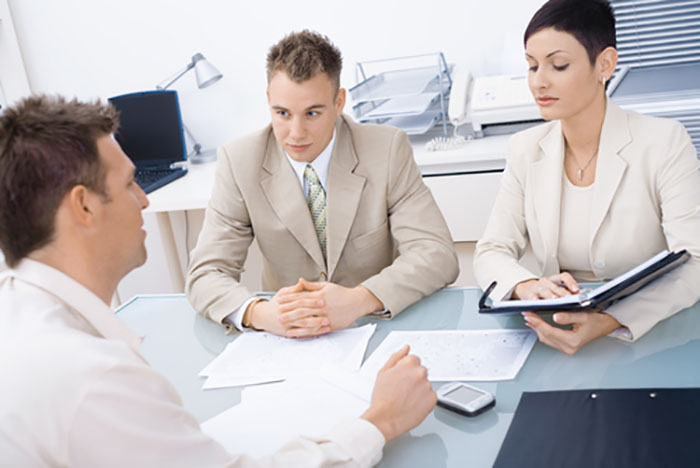 What is a Mediation Business?
Whether you're a recent law school graduate or a seasoned mediator with 20+ years of experience under your belt, you may be interested in starting a mediation business if you have an entrepreneurial spirit and are passionate about your fields So we've put together a guide that may be useful in helping you start your own firm.
What Is Mediation?[i]
Mediation is the attempt to help parties in a disagreement to hear one another, to minimize the harm that can come from disagreement, to maximize any area of agreement, and to find a way of preventing the areas of disagreement from interfering with the process of seeking a compromise or mutually agreed outcome. It's used in law as a form of alternative dispute resolution (ADR).
Examples of some of the uses of mediation include family disputes (such as prenuptial agreements), workplace disputes (such as wrongful termination), and commercial disputes (such as medical malpractice).
Benefits of Mediation
There could be a variety of benefits in choosing mediation as your form of alternative dispute resolution. First, there are the costs you may be able to save.  While mediation isn't free, and prices could be typically comparable to an attorney, the process is generally much quicker than other standard legal channels.ii Therefore, you're saving on costs for time (such as fewer hourly rates to pay). ii
Mediation is strictly confidential (unlike public court hearings), which is another large benefit. Parties participating in mediation often come to resolutions in a more controlled manner (since there isn't a judge or jury to make decisions).ii Often, they may even be able to preserve the relationship they had before the dispute since the process may prove to be less intense. 
Mediation As a Career
Arbitrators, mediators, and conciliators facilitate negotiation and dialogue between disputing parties to help resolve conflicts outside of the court system.  Many positions require an educational degree appropriate to the applicant's field of expertise (a bachelor's degree is often sufficient).  Many other positions, however, require applicants to have a law degree, a master's in business administration, or some other advanced degree.iv There is no national license for arbitrators, mediators, and conciliators.iv However, as with training requirements, some states require arbitrators and mediators to become certified to work on certain types of cases.iv State requirements vary widely, but most states require mediators to complete 20 to 40 hours of training courses.iv
Starting a Mediation Business*
Instead of working for a local government or in the legal services industry,  some mediators might choose to start their own practice. First off, you'll want to decide on a business structure. Common business structures include sole proprietorships, limited liability companies, corporations, and partnerships.
Sole Proprietorship – An unincorporated business owned and run by one individual with no distinction between the business and you, the owner. You are entitled to all profits and are responsible for all your business's debts, losses, and liabilities. 
Limited Liability Company – A hybrid type of legal structure that provides the limited liability features of a corporation and the tax efficiencies and operational flexibility of a partnership. 
Corporation – An independent legal entity owned by shareholders. This means that the corporation itself, not the shareholders that own it, is held legally liable for the actions and debts the business incurs.
Partnership – A single business where two or more people share ownership. Each partner contributes to all aspects of the business, including money, property, labor or skill. In return, each partner shares in the profits and losses of the business. 
Once you've decided upon your business structure, you'll need to take the necessary steps to legally register your business. This includes choosing your business name, registering that name, and then registering with state agencies. 
Writing a Mediation Business Plan
A business plan may be essential for your mediation firm's success. It helps outline your company's projected successes. Your mediation business plan should typically include the following:  
Mission – This section should include your company's overall mission statement. Describe what the services you plan on offering could do for your clients. Be specific! If you have a passion and expertise for helping people who were wrongfully fired based on discrimination or cheated on by a spouse they now wish to divorce, tell that story in your mission. One you have your mission down, the following areas of the business plan should form naturally and easily.
Market – Before writing your mediation business plan, you should have already done your market research. This section should highlight the top mediators in your area, information on your potential customers, and more. Check out the various reports the BLS offers, such as Consumer Price Index and Employer Situation, to start. Additional sources could include the U.S. Census Bureau's reports, like the FactFinder and Economic Census.
Services – This section should list what business mediation services you will offer. You could offer bundled packages of services or separate them for your customer's unique needs. Examples of these services include arbitration, consulting, coaching, fact finding, training, writing, and speaking. Additionally, you should provide pricing information on your services (many mediators charge an hourly rate).
Competition – This section should list your main competitors and what they offer. This is your time to showcase how you plan on competing with them and what sets your mediation firm apart from the rest. Focus on any areas of the law that you specialize in.
Expenses – This section should lay out your startup costs, including a detailed description of each, as well as projected expenses for the first year of your business. Some typical expenses you'll need to account for include office space, insurance, marketing, computers and phones, software, and more.
Financing - Now that you've established your expenses, how do you plan on financing them? Will you be taking out loans? Do you have a family investment or retirement fund you could consider borrowing from? 
Marketing Strategy – This section outlines how you plan to market your business. Some examples of marketing strategies for mediation firms include forming local partnerships, attending mediation panels, networking in-person and online at social media sites like LinkedIn, getting listed in local directories, utilizing referral sources (former colleagues, industry groups, etc.), and maintaining an updated website.
Organizational Structure- This section should include a list of your mediation firm's organizational structure. It should list all your employees, including management, and any potential future hires that you foresee hiring.
Mediation Resources
If you're starting your own mediation practice, here are a few organizations and associations you might want to learn more about.
Association for Conflict Resolution - A professional organization enhancing the practice and public understanding of conflict resolution.  ACR gives voice to the choices for quality conflict resolution.
American Bar Association's Section of Dispute Resolution – A global leader in dispute resolution that advances and promotes fair, prompt, and cost-effective dispute resolution. They convene, facilitate, and support innovative research, education, debate, and collaboration on dispute resolution policy and practices.
Mediation.org – A division of the American Arbitration Association (AAA). The AAA is the global leader in the dispute resolution process continuum from conflict prevention to arbitration, uniquely positioned to offer excellence in mediation--before a case travels to more evaluative processes.
Take the Next Steps
If you're ready to get started on your path to business, you might want to use these ideas as stepping stones for jump starting your new business.  Running your own mediation practice could be a fair amount of work, but it also could offer certain flexibilities in terms of being your own boss. So good luck!
---
This information is for informational purposes only and should not be relied on for tax, legal, or accounting advice. You should consult your own tax, legal, or accounting advisors before you act, or fail to act, upon this information.
---
[i]bls.gov/ooh/legal/arbitrators-mediators-and-conciliators.htm#tab- [ii] nh.gov/family-mediator/faq/faq-mediation.htm [iii]bls.gov/ooh/legal/arbitrators-mediators-and-conciliators.htm#tab-1" [iv]bls.gov/ooh/legal/arbitrators-mediators-and-conciliators.htm#tab-4 [v]bls.gov/ooh/legal/arbitrators-mediators-and-conciliators.htm#tab-6 [vi] sba.gov/starting-business/choose-your-business-structure/sole-proprietorship [vii]sba.gov/starting-business/choose-your-business-structure/limited-liability-company [viii]sba.gov/starting-business/choose-your-business-structure/corporation [ix] sba.gov/starting-business/choose-your-business-structure/partnershiphttps x]sba.gov/starting-business/choose-register-your-business [xi]dummies.com/how-to/content/draft-a-business-plan-for-your-mediation-business.html