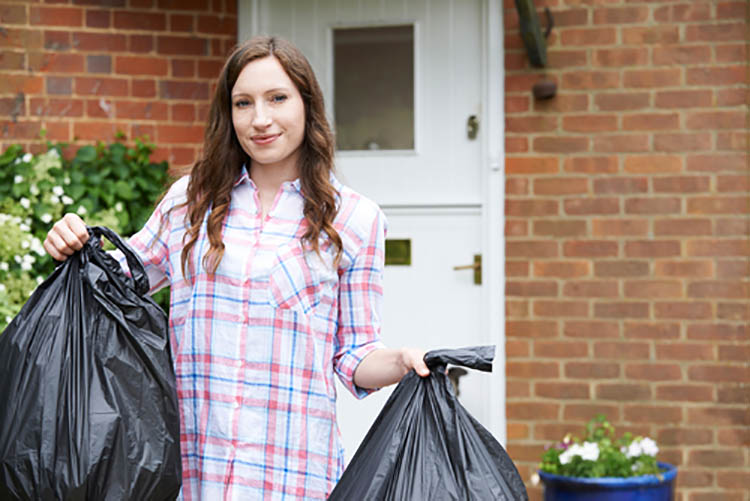 How do you start a Junk Removal Business?
If there's one thing that most people have in common, it's junk. Most of us have it, and many of us need to get rid of it. Even companies and organizations—like local governments and non-profits—have junk: toxic junk, large-scale junk, and junk that requires special handling and removal—and those entities need to get rid of junk too.
Enter junk removal companies. Junk removal businesses collect and cart off everything from furniture to appliances to grand pianos to regular old trash. They properly and legally dispose of toxic junk, yard junk, and other debris. They haul away and remove junk so that customers don't have to. They help keep the environment, communities, and people's homes safe and clean.
I Want to Start a Junk Removal Business. What Do I Need to Know?
Within the junk removal industry, there are typically three areas of expertise: collection, treatment, and disposal. Within those areas, junk-removal professionals might do one or all of the following:i  
Haul and collect waste materials (junk!)
Operate materials recovery facilities (where they separate recyclables from trash, for example)
Provide remediation services (where they clean-up contaminated areas)
Provide septic pumping and other waste management services
These are just some of the many services junk removal companies might provide. When you start your junk removal business, you may opt to collect, treat, and dispose of waste and junk, or you might contract with other companies to provide one or more of those services.
Can I Franchise My Junk Removal Business?
Yes! Several junk removal franchise opportunities exist in the industry. Franchising enables entrepreneurs like you to start their own business using the name, marketing, and values of an existing company. Franchisees invest liquid capital to buy a franchise and then earn their own money and act as their own bosses. Many franchising companies offer training, equipment, and marketing strategies to their franchisees. For many small business owners, investing in a franchise is a fantastic option. To see if it may be a possibility; for you, research various junk franchise opportunities. Here are just some of your potential options*:
College Hunks Hauling Junk
1-800-GOT-JUNK
JunkLuggers
JDOG Junk Removal
Junk King
Hippo
JunkAway
Each of these franchises offers distinct levels of start-up support and training to their franchisees.
What Might I Need to Start My Own Junk Removal Business?
The size and scope of your junk removal business will ultimately determine what you need to get started. In general, however, many junk removal companies need the following: 
Hauling equipment: a smaller vehicle for small hauls, a larger vehicle for large hauls, or perhaps a specialized vehicle for large-scale or toxic hauls. Perhaps obviously, large vehicles, such as dump trucks, may be more expensive than smaller vehicles, such as trucks with trailers. The type of vehicle and hauling equipment you'll need depends on the amount of money to have to start your business and what kind of junk you intend to handle. 
Miscellaneous supplies: There's an art to hauling junk correctly, and having appropriate supplies is key. You might need trash cans, garbage bags, industrial shovels and brooms (and dustpans), and safety equipment such as goggles, masks, and gloves. For specialized junk hauling—such as removal of toxic materials—you might need supplies such as hazmat suits and other equipment that allows you to deal with particularly nasty junk safely.
Specialized equipment: If you intend to treat and dispose of junk, you might need specialized equipment that recycles or compacts materials, stores materials, or otherwise deals with materials.
Licenses and insurance**: As an owner of a business and depending on what you're hauling, you might need licenses, specialized training, and insurance. In most cases, you can determine what licenses and training you'll need for your particular business by contacting the Secretary of State where you operate your business. Some examples of licenses include: a business license for operating a company, a hauling license, and a hazardous waste license. Some examples of insurances you might need include liability insurance, auto insurance, and business insurance. These are just some examples of many.
Do I Need to Hire Employees to Start My Junk Removal Business?
Whether or not you need employees to help facilitate your junk removal business depends on the scope of your business. You may need to hire extra employees if: 
You depend upon extra sets of hands to help with heavy lifting or complete large jobs
You intend to take on multiple projects at once or handle jobs that stretch across a community (such as garbage removal or recycling)
You need someone to maintain and repair equipment, manage employees, or handle administrative duties such as scheduling appointments, handling payments, and providing customer service
You intend not only to haul junk, but also to treat and dispose of it. You might need extra employees with the appropriate training and licensing to handle those components of junk removal.
How Could I Fund My Junk Removal Business?
To cover the overhead of your junk removal business and to secure future growth, you might pursue small loans, large loans, or investments. Such loans may be available if you qualify.
Aside from banks and credit unions, the Small Business Administration is one place to look for loan programs. They have several loans programs including a small business loan (which requires your business to meet certain eligibility requirements), a microloan (that you may be able to use for start-up expenses), or a real estate and equipment loan (that you might be able to use to buy land or purchase equipment such as hauling vehicles or treatment equipment). You can learn more about these and other loan programs from the SBA here.
If your business is minority-owned, it might be eligible for additional loan programs. You can discuss your business' needs and minority status with counselors at the Minority Business Development Agency.
Finally, you might ask for investments or grants if you're providing a service that promises higher financial returns, meets a trending need, or provides a service in high demand. If your junk removal business helps protect the environment, for example, some investors might want to invest. If your junk removal business helps clean a community and improve property values, you might pursue funding from a non-profit or government entity or a chamber of commerce. To brainstorm ideas for finding investors:
Think about the services you provide
Ask who besides the customer might benefit from them, and
Brainstorm which entities might want to fund that sort of benefit
Where Should I Build My Junk Removal Business?
Choosing where to build your junk removal business is an important step. First and foremost, you'll need to decide where in the U.S. you want to build your business. Do you want to build it where you already live? If so, you'll need to scour your local economy to determine what people and companies in your community need. Are you willing to move to a new area? If so, you'll need to determine where to move based on what services you want to provide and the location's industry, climate, and population. For example, if you want to haul marine junk, you'll need to live by an ocean or sizeable lake. If you want to handle agricultural waste, you'll need to live in an agricultural area. If you want to handle toxic waste or recycle materials, you'll need to live in a state with industries that handle toxic materials or states and populaces that want recycling services (unless you plan to be the first in the market to provide such services).
When considering where to build your junk removal business, take into account your company's services and where in the country your services are most in demand. Then conduct market research to help predict whether or not your business can thrive in those locations. 
Market Research for Your Junk Removal Business
Before you start your junk removal business, you'll need to conduct market research. Market research basically helps you determine what services are needed and where. It may comprise:ii  
Research about your industry (the junk removal industry) and its outlook (including its current size, growth rate, trends, and characteristics). You may also include a list of customer groups within your industry.
Research about your target market, including its distinguishing characteristics, its size, and its percentage of which you can gain
Research about your pricing and gross margin targets
An analysis of your competition, including your competitors' market share, strengths and weaknesses, investment in targeting your same market, and secondary competitors
Research about your barriers, including what barriers might hinder you entering the market, whether or not there is a specific window of opportunity, and barriers to entering the market such as changing technology or lack of qualified potential employees
Research about regulations and restrictions that might affect your business and your ability to comply
Prior to conducting market research, it's wise to have a sense of what services you want to provide and to whom. Then, as you conduct your research, be open to changing your intentions as new information becomes available. If you plan on collecting junk from an agricultural area, for example, but there are already two companies that have secured loyal customers and the market share is small, you might consider collecting what they cannot collect or changing your niche slightly to satisfy the target market in another way. You might also consider targeting another market entirely.
How Can I Advertise My Junk Removal Business?
Your market research can help you determine how to advertise your junk removal business. By understanding your target market's needs and your business location's characteristics, you can design advertisements that speak to them. Some examples of advertisements for your junk removal business include fliers, brochures, a website, stickers, posters, and business cards. You might deliver fliers door to door if you're targeting people who have junk in their homes, or you might put brochures in locations that your target market frequents such as home improvement stores, thrift shops, or other businesses that serve people who might consistently get rid of junk.
You might also contact organizations through whom you can offer your services. For example, if you want to provide recycling services to local businesses, you might advertise or promote your services through the local chamber of commerce. If you want to provide services that help keep the environment clean, you might advertise through construction firms or businesses that provide green materials (and serve customers getting rid of non-green materials). You may also advertise using a simple magnetic sign on your truck or by putting signs in people or company's yards once you've worked with them, or while you are working there. These are just some of the many ways you might advertise your junk removal business.
As you're considering your options, think how you might reach customers directly and how you might partner with companies to offer your services. 
What Organizations Could Help Me Start My Junk Removal Business?
The U.S. Small Business Administration provides assistance to small businesses through programming in four areas:iii
Business financing (small and large loans and venture capital)
Entrepreneurial development (education, information, technical assistance, and training)
Government contracting (federal procurement)
Advocacy (providing a voice for small businesses)
The Small Business Administration operates throughout the U.S. through a headquarters and regional and district offices. The majority of the services it provides are free to small business owners. You can use the SBA for support in building, running, and growing your junk or garbage removal business.
Many entrepreneurs also choose to franchise. Depending on the opportunity, franchising may give entrepreneurs access to training, guidance, and support as they start their junk removal franchise. You can read more about franchising below.
Do I Need a Business Plan for My Junk Removal Business?
Yes! Your junk removal business plan helps you outline your plan of attack. It forces you to sit down and consider the critical components of your business: what you'll do, where you'll do it, and how you'll do it. It prompts you to consider your goals, limitations, and competition. It invites you to create a road map that guides you to the revenue growth, predictability, and stability you likely want to create.
Your business plan should act as a living document that grows and evolves as your business does. The U.S. Small Business Association recommends that business owners include the following in their business plans:iv 
An executive summary: This is a summary that includes your mission, information about your company's founders and background, your products and services (briefly), your finances (including information about loans and investors), and future goals. Keep in mind that you might show your business plan to potential financiers; it is important, therefore, to create an executive summary that paints a true but inspiring narrative of your junk removal business.  
A company description: Here is where you describe your junk removal business and the market(s) it intends to serve. For example, are you a waste management business? Do you deal with haz-mat waste? Do you only work at commercial sites? Residential sites? Do you have a specialization? How do the services you provide satisfy a need in the market?    
Market Analysis: As we described above, this is an analysis of the market your business intends to enter and serve. It helps you determine what services to provide, to whom, and how. 
A description of your business' organization and management: Here is where you describe your junk removal company's organization (including who does what) and ownership information (including information about the owners' backgrounds, training, licenses, roles, percentages of ownership, and more). This section may be quite short or extensive depending on the scope of your business. If you're simply working with one other employee to collect household junk, this section might be short or even non-existent. If your business is more extensive—say it contracts with the local government to provide waste management services—this section might be longer.
A description of your business' services: Here is where you simply describe, perhaps in detail, the services you provide. Again, if you're simply collecting garbage, this section might be short; if you're collecting, treating, and disposing of junk, this section might be longer. You might also tie your work to the larger process in this section. For example, you might explain how your collecting hazardous waste contributes to a process that keeps the environment clean. You may also describe the services you intend to provide in the future after meeting certain goals.
A marketing and sales plan: Here is where you describe your marketing and sales strategies. These may be expansive if your business is complex, and they may be simple if your business is simple. We provide some ideas for advertising and marketing below. 
A funding description and request: This describes your funding needs, goals, and requests. Your financial needs and plans may help guide the way you spend your money, the rate at which you grow your business, and the kinds of funding you request (small loans, large loans, or investments, for example). 
Financial projections: Here is where you predict, based on history and financial analysis, how much your business will earn in the future. This section often connects to the section describing your funding and making requests. This section provides incentive to investors and bankers to give money to your business. 
An appendix with other key information: This section could include anything from descriptions of your intended partners (governments, treatment facilities, and others) to information about your licenses, insurance, and training.
Ready to Start a Junk Removal Business?
There you have it: our 2 cents on starting your own junk or garbage removal business! So if you're ready to take the next steps, make a few phone calls and start your research today. You'll be on the road to jumpstarting your company, and you never know what great adventures may await you along the way.
---
*This is for informational purposes and does not represent that franchise opportunities are available or will be available with these franchises.  None of these are owned, operated by, endorsed by or affiliated with EducationDynamics, LLC.
**This information is for informational purposes only and should not be relied on for tax, legal, accounting, or other advice. You should consult your own tax, legal, accounting or other advisors before you act, or fail to act, upon this information.
[i]bls.gov/iag/tgs/iag562.htm [ii]sba.gov/starting-business/write-your-business-plan/market-analysis [iii]sba.gov/about-sba/what-we-do [iv]sba.gov/starting-business/write-your-business-plan