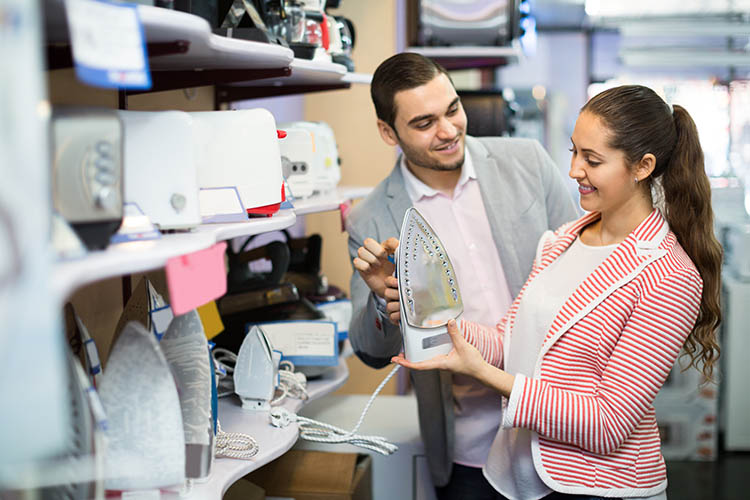 You may be wondering what is a pop-up shop? How do I even begin to open up one? Well, let's find out!
If you have a product to sell and the energy and means to open up a temporary store in the right spot, opening a pop-up store might be the perfect thing for your business.  In this article, you may glean some useful ideas for starting a pop-up business—plus, enjoy a bonus success story to keep you motivated and on the right track for your own endeavors!
What Are Pop-Up Stores?
Pop-up stores are retail shops or restaurants that open up quickly and operate temporarily in a short-term leased location.  They can be a collection of shops, and very often they operate as part of an event or special occasion, such as a holiday season or a festival.
Pop-up shops became popular a few years ago and are still prevalent on the retail scene, so it may be a concept that can be effective for some retailers.
Examples of Pop-Up Shops
From private craftspeople with small retail operations to large, international chains, there are all kinds of retailers who have found the pop-up model to be an attractive alternative to try.
One example is IKEA, who is set to open a pop-up store in Downtown Toronto in Spring 2016.  Their food-based pop-up will stay open for just two weeks and will feature more than 50 products.  The pop-up is part of a promotional campaign called "It Starts With the Food" and will feature an IKEA kitchen.
Another big brand using the pop-up model is Cadillac, who opened a pop-up coffee shop in their office building in New York City.  It will also sell clothing, fragrance, and feature art exhibits.  Their goal for the pop-up is to raise brand awareness and let the public know that Cadillac is a relevant player in the market.
Sometimes pop stars may use a pop-up store to promote a new album, such as Kanye West did for a weekend in New York City. He named his pop-up after his album, and advertised the three-day event on Twitter to generate buzz for dropping his new album.
Potential Benefits of Opening a Pop-Up Store
Pop-up shops are different from permanent retail stores in several ways, and therefore may potentially offer unique benefits to the pop-up owner.  Some of those benefits might include things like the following:
Retailers may be able to more easily test new markets. Pop-ups might allow retailers to test products in markets they have not previously entered. For example, a product may be successful in an upscale, trendy, urban neighborhood with lots of foot traffic but completely untested in a suburban town that is more automobile-centered and more conservative in retail tastes. A pop-up store in the new suburban area would allow the retailer to test the market without committing to a long-term lease, a local hiring plan, or other overhead costs and activities that can be daunting investments when a business owner's goal is only to test a market.
Performers and artists may be able to generate significant buzz surrounding an upcoming event or album release.  Movie producers use pop-up stores to get people excited about an upcoming movie release.  They might sell merchandise, have a give-away, or sell food items to draw people in and learn about the new movie.  As in the earlier example, Kanye West used a pop-up shop to promote a new album.
Retailers may be able to connect more intimately with their customers for customer education.  Pop-up stores can sometimes allow for a very casual, impromptu encounter between retailer and customer.  That means there could be more opportunity for organic conversation around the products featured in the pop-up location.
Retailers may experience an increase in sales. One main reason for trying out the pop-up model is to increase sales.
 Retailers can sometimes offload excess inventory at pop-ups. Retailers might need to unload inventory quickly.  A pop-up can provide the means for these retailers to sell that inventory at greatly reduced prices over a short period of time, say for a weekend.
Retailers may be able to generate increased brand awareness.  Aside from gaining customers through increased sales at pop-ups, retailers may be able to significantly increase brand awareness simply due to the foot traffic past their location. The benefit may be increased even further if passers-by use social media to share or tweet the pop-up information with their followers to let them know of its existence.
Retailers avoid the overhead cost of renting a retail space on a long-term basis.  The relatively low commitment level—as compared to opening an actual brick-and-mortar store--means that retailers might be able to test the waters in a more exploratory, less investment-heavy way.
The Perfect Location for Your Pop-Up Store
Perhaps the largest concern for retailers considering opening a pop-up store is location.
Retailers may use consumer mapping to figure out which geographical locations may be viable spots for their pop-up stores. Keep in mind that a pop-up could be located in commercial real estate property that's vacant, within an existing and working store, or as a stand-alone yet temporary structure constructed out-of-doors for an event, a season, or even just a weekend or a few days.
Pop-up stores are often strategically placed so shoppers happen by them at opportune moments. One example would be a Halloween costume pop-up shop in a high-foot-traffic area just days before Halloween. Another example would be perhaps a couture fashion pop-up in Midtown Manhattan during Fashion Week.
No matter what location you choose, however, make sure your brand is a good fit foe that area. Craftspeople may not see a high return on investment in areas where lots of busy, corporate workers race around, while on the flip side classic, high-end jewelers may not be a good match in funky, urban downtown types of areas.
Rental Space for Pop-Up Businesses
Once you have determined the area where you feel you may get good traffic in your pop-up, finding a rental space might be your next step.  If you have chosen to rent some vacant commercial real estate on a short-term basis, you may be glad to know that there are now several firms specializing in pop-up rental spaces, such as PopUp Republic, for example.
The idea of the pop-up venture goes hand-in-hand with the national over-supply of retail space for rent. This began as a result of the Great Recession of 2008, when retail sales were down across the board in the U.S., so many retail locations were shuttered, leaving behind many vacancies.
Property owners may even lease their retail space on a daily or weekly basis to pop-up retailers to keep the revenue flowing while they search for a permanent tenant. Some companies even specialize in connecting these landlords with pop-up retailers, as in the case of Vacant.
Potential Funding for Your Pop-Up Business
Despite their potential relative affordability as compared to a true storefront, pop-up stores still require some overhead.  Therefore, you will need some start-up cash to get off the ground.  Here are a few ideas to think about for potentially funding your pop-up business.
Self-Financing*
1. A home-equity loan. If you own a home, you may consider getting a home-equity loan against the value of the home. Even if you still owe on your mortgage, you may be able to get a home-equity loan. This sort of loan may typically have a lower interest rate than many other types of loans, but borrowers should be aware that it is possible to lose one's home if the loan is not repaid.
2. A 401(k) loan. A retirement plan through your employer can also be considered as a source of business funding. Many plans allow participants to borrow against the balance of your investments up to a maximum of $50,000 and the interest rates are typically 1% to 2%, which may be favorable compared to many types of traditional business loans.
3. An IRA. You may also sometimes use funds in your individual retirement account (IRA). This may not be considered a loan, but rather a penalty-free withdrawal as long as you replace the money within a short period of time, which is usually 60 days. Of course, check with your investment company on their specific rules and regulations for this sort of thing.
4. A personal line of credit. Personal lines of credit may come with higher interest rates than many other types of loans. A credit-card line of credit may also come with similar high interest rates, so you might want to read all the fine print.
Advertising for Pop-Up Shops
Retailers might advertise their pop-ups online and through social media. Another way to promote the opening of your pop-up may be to buy sign advertising around the location where your store will go up. Online retailers might open pop-ups to generate online sales, so much of their advertising may be on their own websites or through paid advertising (or sharing!) on social media.
Just think "local." For example, local bloggers might be helpful. Also in the vein of a more homegrown approach, flyering at your local coffee shop or library may be another idea.
Inspiration: From Corporate Jobs to Pop-Up Stores
Two young men who landed corporate jobs found success with their own start-up, thanks in part to their use of pop-up stores. They started a menswear line of customized yet affordable suits after finding it difficult to budget for new work wardrobes after graduating from college.
To get things rolling, they started out with pop-up shops until they found a permanent location.  They made deals with cafes and restaurants for their pop-ups, with the goal of developing brand recognition for their fledgling business. The attraction for them was that they could start their business with much less overhead than if they began with the permanent store.
Their business has grown into a $10-million online enterprise called InStitchu.  They have three permanent showrooms in Australia but still use pop-up shops where the bulk of their customers can be found: in large office buildings.
---
[i]chainstoreage.com/article/ikea-pop-downtown-toronto [ii]jalopnik.com/cadillacs-opening-a-pop-up-coffee-shop-1776496538 [iii]fortune.com/2016/03/18/kanye-west-nyc-store/ [iv]smh.com.au/small¬business/entrepreneur/these¬guys¬left¬their¬corporate¬jobs¬and¬now¬run¬a¬10-million¬online¬suit¬store¬20160412¬go4ixm.html