Pursuing an Associates Degree in Human Resources Online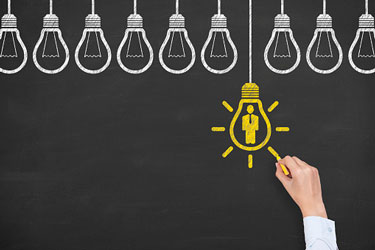 Pursuing an associates degree in human resources online might be a great idea for those who are passionate about the employee and labor side of business. 
Not only can students develop their baseline knowledge in areas such as labor relations, compensation, and training. But they can also explore areas of HR to determine what they find most fascinating. 
They might explore, for example:
Compensation practices, law, and technology.
Conflict resolution and employee relations.
Employee training and development.
Human resources law and ethics.
Exploring these and other areas of HR could open students' eyes to their greatest professional passions. This might help them determine what careers and advanced education to pursue. 
Human Resources is a Critical Component of Business
Human resources is a critical component of business. Human resources involves administrating and managing employee relations, compensation, and training. There are numerous responsibilities human resource managers, administrators, and specialists commonly have.   
They recruit, hire, and train employees.
Human resource managers, administrators, and specialists facilitate professional development opportunities.
Other duties include administering payroll and benefits.
They provide programming on diversity, conflict resolution, reducing stress, and other areas important to the workplace.
Human Resources Administration
"Human Resource Administration and Management is a diverse field that focuses on supporting the 'people' aspect of work - recruitment, compensation, performance management, and disciplinary issues."
Click To Tweet!

"It is a really good career for those who like to work with people and have solid communication, interpersonal, and conflict resolution skills."
Click To Tweet!


Jana Tulloch, Human Resources Professional at DevelopIntelligence
Curricula in an Associates Degree in Human Resources Online Program
Associates degree programs are generally divided between general education and specialized courses. Core coursework might be in subjects such as English, mathematics, social studies, science, public speaking, and technology. Core courses help students develop general knowledge and grow their thinking, speaking, and studying skills.
Specialized courses in an associates degree in human resources online program generally cover key areas of business, technology, and human resources. Students might study subjects such as:
Business
Computers and HR technology
Business ethics
Employment law
Training and development
Compensation and benefits
Human relations
Principles of management
Human resource management
Labor relations
Organizational behavior or psychology
Studies in areas like these may help students pursue careers in human resources departments.
Some students might use their online associates degree in human resources to pursue a bachelors degree in human resources down the road. Having a bachelors degree could help them pursue more advanced positions. However, having an associates degree could help them get their foot in the door. It could also help them determine what they want to study in a more advanced degree program.
Get Started on Your Associates Degree in Human Resources
Perhaps there's no time like now to pursue an associates degree in human resources online. Well-suited for working professionals, these flexible and convenient programs help students enhance their careers without setting foot on campus. Students in online programs may utilize advanced technology and highly interactive tools to explore the HR as a field and discipline.
To explore program options, look through our sponsored listings. Contact programs for more information and to get started. Before you know it, you may be on your way to empowering and supporting employees. Wouldn't that be great? Begin exploring now. 
Depending on their positions, professionals in human resources might perform these and other duties, all of which may help employees succeed in the workplace.