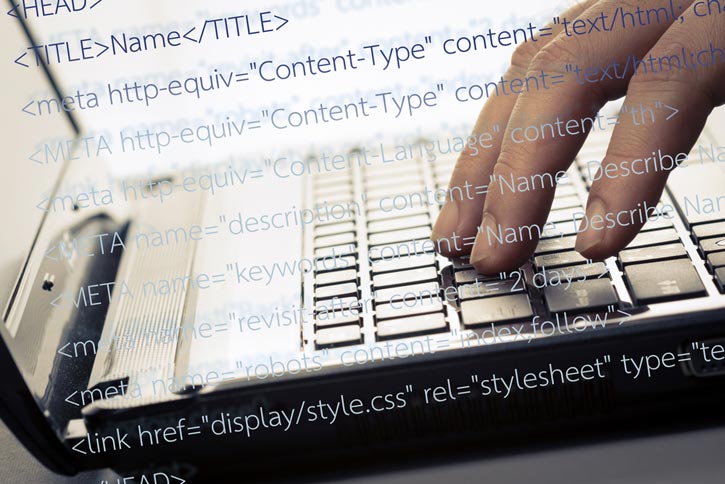 The Basics of Becoming a Web Developer
If you are researching how to become a web developer, you should start by earning more about the intricacies of the career. Web Developers design websites and web applications. They meet with clients to determine the needs of a website and how it should look. They write code for the website using programming languages, such as HTML. They also develop applications for the website. Web Developers work with creative professionals to create graphics and videos for a site. They implement information security procedures, such as backing up files. They also monitor website traffic, perform testing to find bugs, and ensure customer satisfaction. Web Developers may work freelance or for employers
According to the Bureau of Labor Statistics, educational requirements for web developers can vary significantly based on their particular role within a company. Requirements range from a high school diploma to a bachelor's degree. However, an associate degree in web design or a related field is the most common. For some positions, like web architect or other, more technical, developer positions, employers might prefer workers who have at least a bachelor's degree in computer science, programming, or a related field. Additionally, it's becoming increasingly common for employers to seek out web developers that have both computer degrees and have either taken classes or have had professional experience in graphic design, especially when the developer is responsible in the visual appearance of a website.
So, what general knowledge should a web developer possess? According to O*NET, web developers should be knowledgeable about many things, beginning with computers and electronics. They should understand computer hardware and software—including applications and programming—and circuit boards, processors, chips, and electronic equipment. They should have knowledge of communications and media, including media production, communication, and dissemination techniques and methods, and they should understand design techniques, tools, and principles. They should be adept at using the English language and working with clients.
What Are Hurdles to Becoming a Web Developer?
One of the biggest hurdles facing web programmers entering the field today understands the depth and breadth of the work they will be doing. Entry level developers can overcome hurdles by learning how the new systems have developed over time, add on to the base code and functionality and by spending time learning how to repair things in the code without resorting to quick patches or starting over.

Click To Tweet!
- Jason Reeves, President of An-Ion-Design
A Web Developer's Salary Potential
Lowest 10th%
$39,550
Median
$73,760
Highest 90th%
$142,080
States with the Highest Employment Levels
| STATES | 2019 ANNUAL MEAN WAGE | NUMBER OF JOBS |
| --- | --- | --- |
| California | $90,230 | 20,920 |
| Washington | $134,310 | 13,430 |
| New York | $82,910 | 13,000 |
| Texas | $73,890 | 9,510 |
| Florida | $66,720 | 7,200 |
How Do Your Skills Stack Up?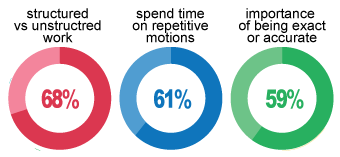 As reported by O*NET, these traits are ranked as either extremely or very important to the day to day life of a Web Developer.
What Will You Learn with a BSIT – Web Development Degree?
A bachelor's degree in information technology, with a specialization in web development, may cover some of the following:
Computer Platform Technologies
Database Design & Management
Cyber Security
Web & Mobile User Experience
Information Technology Fundamentals
Bachelor in IT technology degrees with a focus on web development are generally designed to teach students about the technical aspects of hardware and software web development. In addition to general education requirements, students may study topics including creating and maintaining websites; UX design and interface usability; network and telecommunication management; digital commerce and e-business; and cyber laws and ethics. Students typically also learn how to create interactive webpages and build applications for mobile devices.
Who are some Famous Web Developers?
Web Development is constantly changing. According to CreativeMarket list of most influential figures in web design, these are a few of the names every web designer and developer should know:
Ethan Marcotte: a well known designer and the one who started the Responsive Design Movement
Vitaly Friedman: creator of Smashing Magazine - one of the most widely used Web Design Resources
Matt Mullenweg: is the developer who created WordPress, a web tool that has helped thousands of people design their own websites.
Luke Wroblewski: is one of the leading thinkers in product strategy and design consultancy today.
Jakob Neilsen: is one of the pioneers of UX design, and he is famous for found the Nielsen Norman Group
FAQs About How to Become a Web Developer
What is the average salary a Web Developer makes?
What skills should a Web Developer possess?
What job titles are similar to or the same as a Web Developer?
What are common types of software I would have to learn as a Web Developer?
How many web developers are employed in the U.S.?
Are there professional organizations for web developers?
WebProfessional.org, or the World Organization of Webmasters (WOW): WOW is a nonprofit professional association that supports professionals and organizations that create, manage, or market websites. They offer opportunities to network, learn, gain certification, and otherwise enjoy professional support and advocacy.
The International Web Association (IWA): IWA provides and fosters opportunities for prospective and current Web professionals. They provide network opportunities, certification programs, educational resources, and numerous other benefits to members.
The User Experience Professionals Association (uxpa): uxpa is an international organization that provides networking opportunities and access to education and resources to user experience professionals.