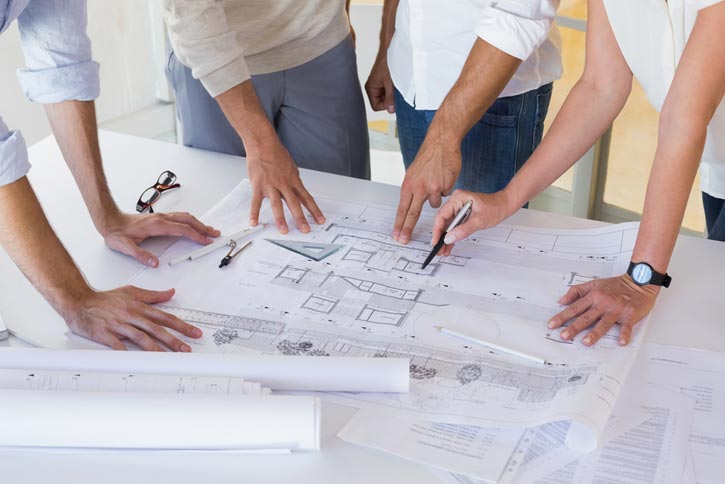 The Basics of Becoming a Urban Planner
Are you investigating how to become an Urban Planner and want to know more about what an Urban or Regional Planner does? The main job of Urban and Regional Planners is to create plans or programs for not only the use of specific land, but also for physical. They achieve these goals by designing zoning, determining the effect of regulatory limitations on land projects, advising on project feasibility, evaluating the impact on the environment of a project and mediating community disputes relating to projects. They may also develop plans for public transportation systems.
O*NET has indicated that 81% of Urban Planners have a master's degree! According to the Bureau of Labor Statistics, at an undergraduate level, it is common for Urban or Regional Planners to have a bachelor's degree in political science, economics, geography, or environmental design. At the master's level, most have a degree in urban or regional planning.
An Urban Planner's Salary Potential
Lowest 10th%
$45,850
Median
$74,350
Highest 90th%
$116,280
States with the Highest Employment Levels
| STATES | 2019 ANNUAL MEAN WAGE | NUMBER OF JOBS |
| --- | --- | --- |
| California | $95,060 | 7,980 |
| Florida | $73,600 | 2,880 |
| Washington | $83,880 | 2,250 |
| Texas | $69,850 | 2,050 |
| North Carolina | $66,060 | 1,490 |
How Do Your Skills Stack Up?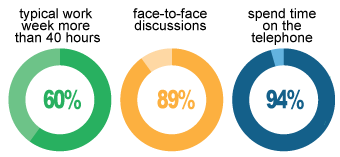 As reported by O*NET, these types of tasks are conducted every day in this role – would you feel comfortable performing these tasks as part of the day to day life of an Urban Planner?
What Will You Learn with a Master of Public Policy Degree?
A master of public policy degree may cover course work such as:
Public Policy Analysis
Research Methods
Ethics in Government
Economics Analysis
Campaigns and Elections
Master of public policy degrees typically help students gain an understanding of the foundations for key policy discussions to help them pursue roles in government, with non-profit organizations, or within the political process. Students may cover topics including the origin of American political institutions and thought; key governmental institutions that implement public policy; and the political and policy implications of poverty, class and race. Course work in most programs also focuses on how to effectively analyze public policy issues, and present arguments logically and convincingly.
Notable Urban Planners
According to Ranker.com, a few notable urban planners include:
Robert Moses, the 'master builder' of the NYC area in the mid-20th century, known for favoring highways over public transit, which influenced the creation of Long Island Suburbs
Le Corbusier, a Swiss-French architect and planner who was a pioneer in what is now known as modern architecture. His buildings intended to provide better living conditions for crowded cities
Eldridge Lovelace, urban planner for several U.S. cities, including Washington, D.C.
Edmund Bacon, Director of the Philadelphia City Planning Committee from 1949 to 1970, known for shaping the city into what it is today
FAQs About How to Become an Urban Planner
What is the average Urban Planner salary ?
What skills do Urban Planners possess?
What are common types of software I would have to learn as an Urban Planner?
What types of personalities are a good fit for becoming an Urban and Regional Planner?
What job titles are similar to or the same as an Urban Planner?