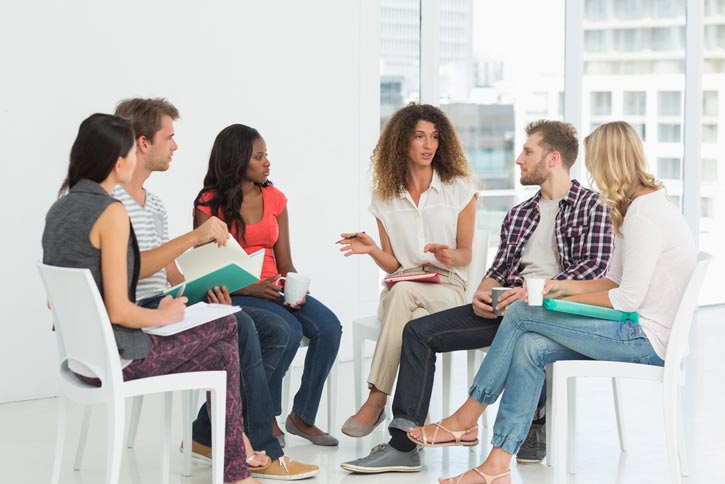 The Basics of Becoming a Substance Abuse Counselor
Are you investigating how to become a Substance Abuse Counselor? The main job of a Substance Abuse or Disorder Counselor is to counsel individuals who have issues or dependencies with drug addiction, eating disorders, and alcoholism. They assess clients' mental health or problem behavior and develop a treatment plan for them.
Among many other things, they also help clients work towards reestablishing personal and professional relationships, find or run support groups, intervene in crisis situations, provide client's family members with information about addiction issues and follow progress of discharged clients to determine effectiveness of treatment programs.
Do Substance Abuse Counselors need a degree? The answer is…it depends. Depending on the position, the education requirement will range from a high school diploma to a master's degree, according to the Bureau of Labor Statistics. The range depends on several factors including state regulations, level of responsibility, and type of work in order to become a certified substance abuse counselor. As an example, anyone wishing to work in a clinical private setting will most likely need a master's degree.
What Are Hurdles to Becoming A Substance Abuse Counselor?
I can authentically say that some of the biggest hurdles or challenges faced by entry-level Substance Abuse Counselors are often actually self-imposed. There are increasingly more and more pathways to becoming credentialed or licensed in this field and there seems to be a growing array of professional training programs and degrees that lead to a licensure status as a clinician. This has both overall benefits and challenges. Make sure that your own professional vision can align purposefully and beneficially with the organizations mission. This way, you will have the support and backing of your employing organization and vice-versa.

Click To Tweet!
- Dmitri Oster, Program Director @ One World Counseling
A Substance Abuse Counselor's Salary Potential
Lowest 10th%
$28,240
Median
$44,630
Highest 90th%
$72,990
States with the Highest Employment Levels
| STATES | 2018 ANNUAL MEAN WAGE | NUMBER OF JOBS |
| --- | --- | --- |
| California | $50,950 | 31,270 |
| Pennsylvania | $45,740 | 20,860 |
| Massachusetts | $47,880 | 15,880 |
| New York | $51,380 | 14,610 |
| Virginia | $49,860 | 12,620 |
How Do Your Skills Stack Up?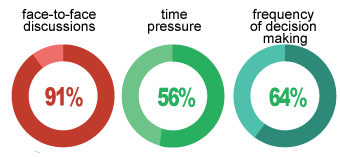 As reported by O*NET, these traits are ranked as either extremely or very important to the day to day life of a Substance Abuse Counselor.
What Will You Learn with a Counseling in Substance Abuse Degree?
A degree in counseling with a concentration in substance abuse counseling may cover coursework such as:
Addiction Counseling Theories
Pharmacology
Substance Abuse Counseling
Crisis Intervention and Prevention
Child Abuse and Neglect Counseling
An addictions counseling degree typically includes a foundation in psychology, behavioral science, and other critical knowledge areas for those interested in a counseling profession. Besides the basics, this degree usually offers courses in the specifics of addiction counseling, such as the theory and practice of this field, crisis intervention and prevention, and potential causes or ramifications of substance abuse, like child abuse and neglect. You may also explore ethics and professional standards in this career area, as well as what it means to pursue a career in health care or social work.
Types of Rehabilitation Programs
Substance Abuse counselors have a variety of work-environments to choose from, Below are a few as listed on InterventionSupport.com
Residential Treatment Programs: Are rehab facilities where patients voluntarily check themselves in and usually last approx 28-days.
Halfway Houses aka (Sober Living Houses): Are "aftercare" programs for patients who've completed a more traditional rehabilitation program.
Outpatient Treatment: Are program where patients live in their own homes, but are required to meet with the counselor at set intervals on a weekly/monthly basis.
Community-based programs: Are generally 12-step programs set within a community instead of at a formal facility, such as Alcoholics Anonymous (AA).
FAQs About How to Become a Substance Abuse Counselor
What is the average Substance Abuse Counselor salary?
Do Substance Abuse Counselors and Behavioral Disorder Counselors need to be licensed?
What types of places can you work at as a Substance Abuse Counselor?
What job titles are similar or the same as a Substance Abuse /Behavioral Disorder Counselor?
What are common types of software I would have to learn as a Substance Abuse Counselor?
What types of personalities are a good fit for becoming a Substance Abuse Counselor?