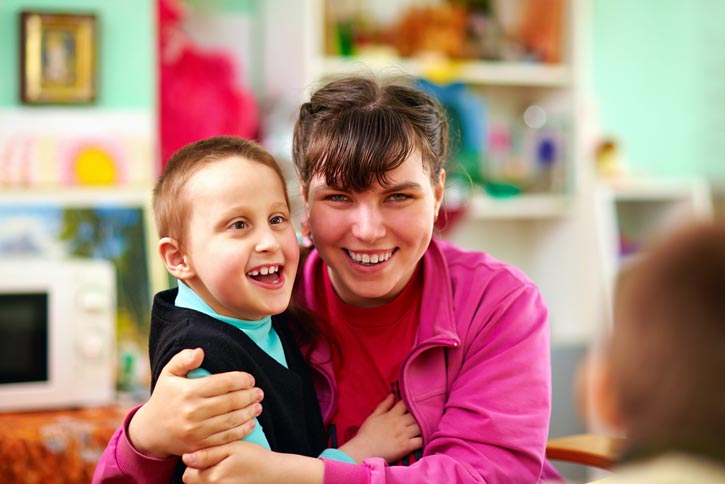 The Basics of Becoming a Special Education Teacher
Are you investigating how to become a Special Education Teacher? Then you should know what a special education teacher does first. A Special Ed Teacher may work at the Elementary, Middle or Secondary school level, but regardless of education level, their main role is to work with students who have learning, mental and physical disabilities. A Special Education Teacher will modify the typical educational curriculum to create Individualized Education Programs (IEPs) that meets the special needs of their students in a way that promotes a students' social, emotional and physical development. They may also teach their students socially acceptable behavior and meet with parents and others such as social workers to report progress or need to resolve educational or behavioral problems.
According to the Bureau of Labor Statistics, all states require Special Education Teachers at public schools to at least have a bachelor's degree, though it is not always required that they major in special education. Some teachers major in a specific content area such as math or chemistry. Some states may also require teachers to have a master's degree in special education.
A Special Education Teacher's Salary Potential
Lowest 10th%
$34,180
Median
$61,190
Highest 90th%
$100,890
States with the Highest Employment Levels
| STATES | 2019 ANNUAL MEAN WAGE | NUMBER OF JOBS |
| --- | --- | --- |
| California | $66,760 | 7,420 |
| Florida | $51,690 | 3,490 |
| New York | $88,160 | 3,060 |
| Virginia | Not released | 1,830 |
| Michigan | $77,240 | 1,800 |
How Do Your Skills Stack Up?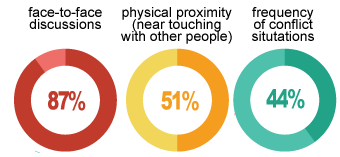 As reported by O*NET, these traits are ranked as either extremely or very important to the day to day life of a Special Education Teacher.
What Will You Learn with an M.Ed. in Special Education?
An M.Ed. in special education will usually cover courses like the following:
Philosophy of Education
Reading & Learning Differences
Emotional & Behavioral Disorders
Autism Spectrum Disorders
Evaluation & Assessment of Exceptional Students
An M.Ed. in special education could prepare current or future educators to help special needs students reach their full potential in the classroom. You'll likely cover foundational courses such as educational philosophy, research design, and teaching techniques, plus courses specific to the needs of diverse students, like those with emotional and behavioral disorders or autism spectrum disorders. You may opt to specialize in Pre-K through 8th grade or secondary education (7th through 12th), which might call for slightly different coursework. Often, field experiences or practicums are part of this degree program to help candidates to bridge theory and practice.
Influential Contributors to the Special Education Field
Masters of Special Education have highlighted some of history's most influential contributors to Today's Special Edification field, some of these individuals broke barriers by fighting for their own special education experience:
Abbe Charles Michel De l'Epee: Invented sign language and created the first public school for the deaf.
Louis Braille: Was blinded after and accident and later became an inventor and designed braille writing.
Eglantyne Jebb (d. 1928) wrote the first draft of the Declaration of the Rights of the Child.
Former President Herbert Hoover endorsed Jebb's work and created the Charter of the American Child in the United States, stating "for every child who is blind, deaf, crippled, or otherwise physically handicapped, and for the child who is mentally handicapped, such measures as will early discover and diagnose his handicap, provide care and treatment, and so train him that he may become an asset to society rather than a liability."
FAQs About How to Become a Special Education Teacher
What is the average Special Education Teacher salary?
Does a Special Education Teacher need to be certified?
What job titles are similar or the same as a Special Education Teacher?
What are common types of software I would have to learn as a Special Education Teacher?
What types of personalities are a good fit for becoming a Special Education Teacher?