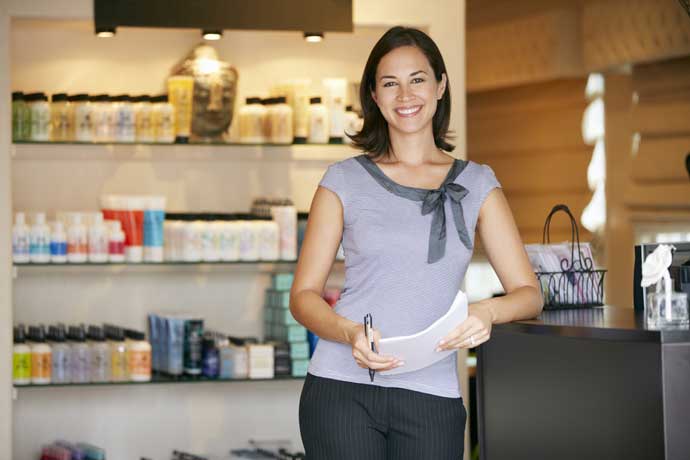 The Basics on How to Become a Retail Store Manager
Are you investigating how to become a Retail Store Manager? The main job of a Retail Store Manager is to oversee the management of a retail location or department. They take inventory of supplies, create budgets, and monitor sales activities. They ensure customer satisfaction by assisting customers and addressing any complaints, and train their workers to do the same.
While you don't typically need a degree to become a Retail Store Manager, some employers may prefer candidates that do have a college degree.[ii]
What Are Hurdles to Becoming a Retail Store Manager?
The single biggest problem for new retail store managers is clearly communicating expectations.

Click To Tweet!

Difficult conversations require practice and training to do right. Retail managers seldom get either one except through the school of trial and error.

Click To Tweet!

- Mark McMillion, Principal @ McMillion Leadership
A Retail Store Manager's Salary Potential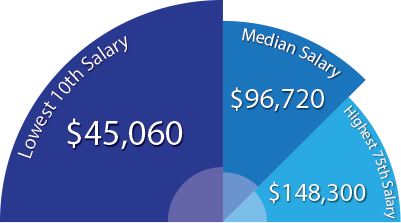 [ABOVE] National Mean Salary for a Supervisor for Retail Workers [iii]
Top States with the Highest Salary Averages[iv]
| States | Lowest 10th% Salary | Highest 75th% Salary |
| --- | --- | --- |
| Delaware | $104,810 | $172,840 |
| New York | $68,960 | n/a |
| Colorado | $63,850 | $153,250 |
| New Jersey | $62,950 | $141,130 |
| Connecticut | $59,930 | $170,840 |
How Do Your Skills Stack Up?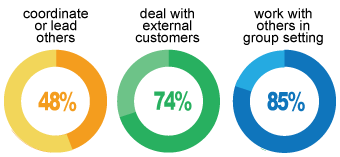 As reported by O*NET, these traits are ranked as either extremely or very important to the day to day life of a Retail Store Manager[i]
What You Will Learn With a Retail Management Degree?
Schools that offer a bachelor's degree in retail management often cover retail management classes such as the following:
Retail Sales Promotion
Entrepreneurship
Consumer Behavior
Fashion Merchandising
Supply Chain Management
Degrees in this field tend to help students prepare for retail management career paths through a variety of targeted courses. Classes may cover management principles related to operations, supply chain, and sales force, as well as general business knowledge areas like finance, economics, and computer applications. In addition, students may delve into consumer behavior, retail trends, and even psychology to learn what drives customer activity. Whether your goal is fashion merchandising, starting a small business, or managing a retail company, you'll likely find courses that appeal to what interests you!
Frequently Asked Questions About Becoming a Retail Store Manager
What is the average Retail Store Manager salary?
What Skills do Retail Store Managers Posses?
What are common types of software I would have to learn as a Retail Store Manager?
What job titles are similar or the same as a Retail Manager?