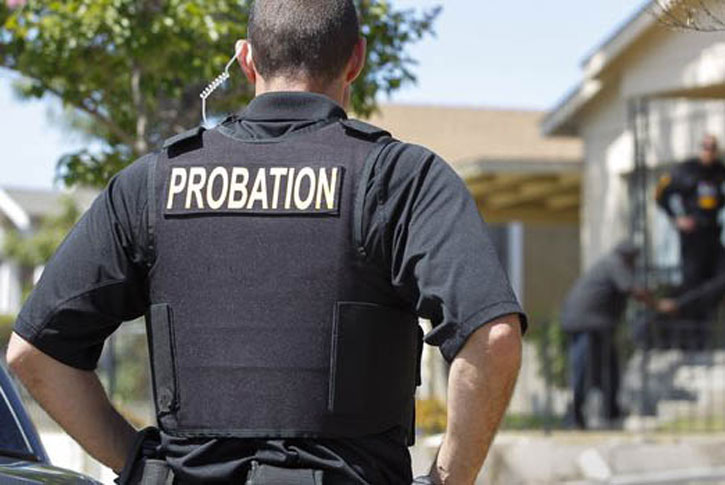 The Basics of Becoming a Probation Officer
If you are investigating how to become Probation Officer, then you should know that the main job of a Probation Officer is to provide assistance in rehabilitation of criminals in custody or on probation or parole. A Probation Officer will set stipulations of the parole such as employment and regularly meet (or randomly ask for drug tests) with the individual to ensure they are accomplishing goals and maintaining the terms specified in their probation or rehabilitation plan.
They may also discuss with offenders how issues such as drug and alcohol abuse and anger management problems might have played roles in their criminal behavior, and subsequently provide offenders with services such as job training and substance-abuse counseling. Lastly, they may also initiate court action in response to a violation of the terms of probation/rehabilitation.
According to the Bureau of Labor Statistics, most Probation Officers have a bachelor's degree in criminal justice, behavioral science, or social work. Some employers require applicants to have a master's degree in a related field.
A Probation Officer's Salary Potential
Lowest 10th%
$36,370
Median
$54,290
Highest 90th%
$94,860
States with the Highest Employment Levels
| STATES | 2019 ANNUAL MEAN WAGE | NUMBER OF JOBS |
| --- | --- | --- |
| California | $91,760 | 13,390 |
| Texas | $46,360 | 7,960 |
| New York | $71,280 | 4,940 |
| Pennsylvania | $56,550 | 4,110 |
| North Carolina | $44,920 | 3,160 |
How Do Your Skills Stack Up?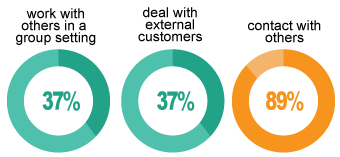 As reported by O*NET, these traits are ranked as either extremely or very important to the day to day life of a Probation Officer[i]
What Will You Learn with a Criminal Justice Degree?
A bachelor's degree in criminal justice usually features courses like the following:
Criminology
Criminal Investigation
Applied Criminal Justice Ethics
Probation and Parole
Homeland Security
A criminal justice degree often covers an overview of the criminal justice system, from investigations to probation and parole. In addition to general courses such as college composition, students usually study essential topics like criminology, ethics, criminal procedures, and more. They may also opt to delve into specific areas of interest, like homeland security, juvenile justice, crime scene investigation, forensics, and more. Typically, the goal is for students to pursue a range of knowledge in this field so they may choose the criminal justice career path of interest to them.
Did you know there are Various Types of Probation Officers?
Ehow.com has identified and described a "day in the life" of these types of probation officers:
Intensive Probation Officers(IPS): Often work with a partner and deal with higher profile cases, such as parolees on house-arrest.
Training Officer: Rather than interacting with defendants, these officers are tasked with training field probation officers.
Warrants Officer: Tasked with chasing down probation absconders, arresting them when found, and transporting them back to jail.
Presentence Writer(PSI): Tasked with meeting with defendants and preparing court reports to help judges determine the appropriate sentence.
 
FAQs About How to Become a Probation Officer
What is the average Probation Officer Salary?
Do Probation Officers and Correctional Treatment Specialists need to be licensed?
What types of places can you work at as a Probation Officer?
What job titles are similar or the same as a Probation Officer?
What are common types of software I would have to learn as a Probation Officer or Correctional Treatment Specialist?
What types of personalities are a good fit for becoming a Probation Officer?