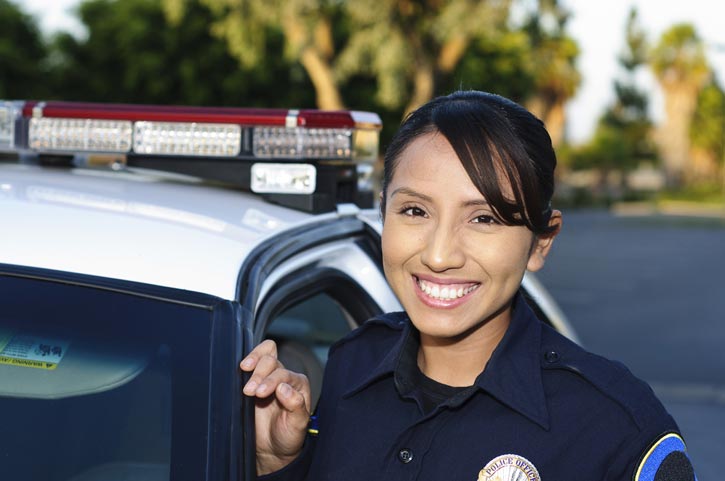 The Basics of Becoming a Police Officer
Are you investigating  becoming a Police Officer? It is a Police Officer's responsibility to enforce laws, maintain order, and protect the public. They accomplish these goals in various ways including by patrolling their assigned areas, responding to emergency calls, and issuing traffic tickets or arresting crime violators. But a Police Officer's work doesn't stop there. They may also investigate suspicious activity, obtain warrants, and sometimes even handle crowd control.
According to the Bureau of Labor Statistics, the requirements for becoming a police officer vary state to state. However, all Police Officers must have a high school diploma or GED and graduate from a training academy. Some police departments may require a college degree. O*NET reports that 24% of police officers have an associate degree. Other important factors to consider: It is common that you need to be at least 21 years old, have a driver's license, and pass multiple exams, including physical, written and drug tests.
A Police Officer's Salary Potential
Lowest 10th%
$36,960
Median
$63,150
Highest 90th%
$105,230
States with the Highest Employment Levels
| STATES | 2019 ANNUAL MEAN WAGE | NUMBER OF JOBS |
| --- | --- | --- |
| California | $105,220 | 72,380 |
| Texas | $63,740 | 58,840 |
| New York | $77,490 | 55,590 |
| Florida | $60,720 | 39,090 |
| Illinois | $78,350 | 29,460 |
How Do Your Skills Stack Up?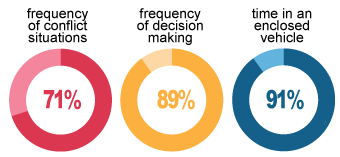 As reported by O*NET, these types of tasks are conducted every day in this role – would you feel comfortable performing these tasks as part of the day to day life of a Police Officer?
What Will You Learn with a BA in Law Enforcement Administration?
A bachelor's degree in law enforcement administration usually covers course work such as:
Introduction to Law Enforcement Administration
Community Policing
Training Management
Investigations Management
Law Enforcement Personnel Management
Bachelor's degrees in law enforcement are typically designed to provide students with the expertise to help them manage and lead police law enforcement and other agencies. In addition to general education courses, students typically learn how to analyze criminal behavior; maintain social order; understand race, crime, and social policy; and evaluate guidelines for policing communities. In some programs, students may also be responsible for creating a final project that illustrates their understanding of research, demonstrates their critical thinking skill, and shows their writing capabilities.
Famous Police Officers
When it comes to police officers, famous just doesn't cut the mustard as history's most famous police officers are legendary, and have been portrayed over and over again both on the big screen and TV. According to Biography these are a few folks who would fall into the bucket of famous police officer:
Wild Bill Hickok, most notably remembered as the sheriff of Hays City and marshal of Abilene
Eliot Ness, known for combating Al Capone as a American prohibition agent
Wyatt Earp, known law man in the American West and known for the gunfight at the O.K. Corral
Joseph Pistone aka Donnie Brasco, famed FBI agent who rose in the ranks of the Bonanno crime family
Allan Pinkerton, founder of Pinkerton National Detective Agency, known for his pursuit of train robbers including the famous Jesse James as well as for developing techniques still used today such as 'shadowing' and 'assuming a role'
FAQs About How to Become A Police Officer
What is the average Police Officer salary?
What job titles are similar to or the same as Law Enforcement?
What are common types of software I would have to learn as Law Enforcement?
What types of personalities are a good fit for becoming a Police Officer?