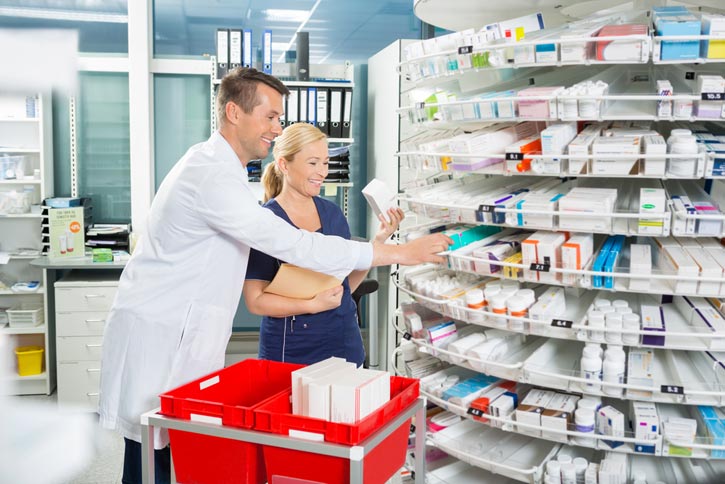 The Basics on How to Become a Pharmacy Technician
Are you investigating how to become a Pharmacy Technician? The main job of a Pharmacy Technician is to measure, mix, count out and label correct dosages of medications as indicated by a prescription order, they do this under the supervision of a Pharmacist. They may also answer simple questions that a customer might have, maintain patient profiles, ensure medications are properly stocked and prepare and process insurance claim forms.
According to the Bureau of Labor Statistics, you generally do not need to earn a post-secondary degree in order to become a pharmacy technician, however, some candidates may complete a post-secondary program such as a diploma or a certificate. In fact, O*NET reports that 14% have some sort of post-secondary certificate. In 2017, there were 309 programs fully accredited by the American Society of Health-System Pharmacists (ASHP), including a few offered by drug stores.
What Are Hurdles to Becoming A Pharmacy Technician?
The biggest hurdle I found was getting any relevant experience in the field. Most pharmacies look for staff with relevant experience, which reduces the chances of taking on someone new to pharmacies. I managed to apply as a counter person, which allowed me to at least work in the pharmacy environment even if not dispensing medicine. I used this experience to my advantage to leverage my way into the pharmacy technicians role and negotiating with the company to put me through my training.

Click To Tweet!
- Michelle McConnell, Pharmacy Technician at DrFelix
A Pharmacy Technician's Salary Potential
Lowest 10th%
$24,120
Median
$33,950
Highest 90th%
$49,130
States with the Highest Employment Levels
| STATES | 2019 ANNUAL MEAN WAGE | NUMBER OF JOBS |
| --- | --- | --- |
| Texas | $35,620 | 38,550 |
| California | $45,200 | 36,560 |
| Florida | $33,330 | 29,800 |
| Illinois | $33,950 | 21,090 |
| New York | $35,790 | 20,360 |
How Do Your Skills Stack Up?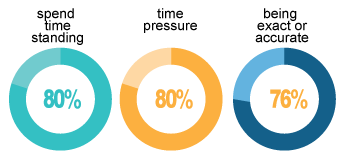 As reported by O*NET, these types of tasks are conducted every day or are important in this role – would you feel comfortable performing these tasks as part of the day to day life of a Pharmacy Tech?
What Will You Learn with an Associate – Pharma Technician Degree?
An associate pharma technician degree may cover courses such as:
Anatomy & Physiology
Medical Terminology
Pharmacology
Pharmacy Calculations
Basic Clinical Procedures
Associate in pharma technician degrees usually include both general education requirements—such as English or science courses—and a variety of medical and pharmaceutical technology courses. In addition to the fundamentals of pharmacology, topics covered may include medical office practice; pharmacy maintenance, safety, and quality; and administrative inpatient and outpatient practices. In some cases, students may also complete a capstone project that highlights the skills and experience they gained through their studies.
Did You Know
According to O*NET, here are a few interesting pieces of information:
This job requires the worker to be in contact with others (face-to-face, by telephone, or otherwise) in order to perform it, 80% of the time
58% said that it is extremely important to repeat the same physical activities (e.g., key entry) or mental activities (e.g., checking entries in a ledger) over and over, without stopping, to performing this job
63% said they are exposed to diseases or infections on a daily basis
53% said they encounter conflict situations once a week or more but not every day
FAQs About How to Become a Pharmacy Technician
What is the average Pharmacy Technician salary?
Do Pharmacy Technicians need to be Certified?
What skills do Pharmacy Technicians Possess?
What job titles are similar to or the same as a Pharmacy Technician?
What are common types of software I would have to learn as a Pharmacy Tech?
What types of personalities are a good fit for becoming a Pharmacy Tech?