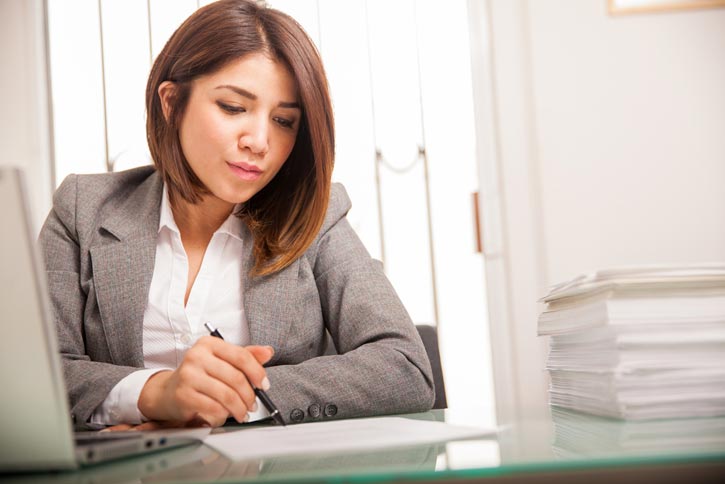 The Basics of Becoming a Paralegal
Are you investigating how to become a Paralegal and want to know, what do Paralegals do? Plain and simple, the main job of a Paralegal is to assist lawyers. They do this by preparing legal documents (such as an affidavit or correspondence), investigate facts in a case, preparing or organizing court exhibits and conduct research on relevant laws and regulations. They also organize all of the documents related to a case and may even file pleadings with the court clerk.
It is not necessary to have a degree in paralegal studies, however, many do have either an associate's degree in paralegal studies. If you already have a bachelor's degree in another area of study, it is also common for paralegals to obtain a paralegal certificate instead. Yet in still more cases, some companies may hire candidates with a college degree and no legal background and simply train them on the job. Usually in these cases the candidate has some skill that may be useful to the employer such as tax preparation.[ii]
What Are Hurdles To Becoming A Paralegal?
You can become a paralegal either by achieving the required paralegal school accreditation or working a certain number of hours under the tutelage of an attorney. Hitting the ground running was probably the biggest challenge when I started. Learning about the history of ongoing cases and clients while keeping up with the demands of daily tasks helped me to develop an eye for important details as they flashed through my inbox or across my desk."

Click To Tweet!
-Joseph H. at Evanslaw Paralegal
A Paralegal's Salary Potential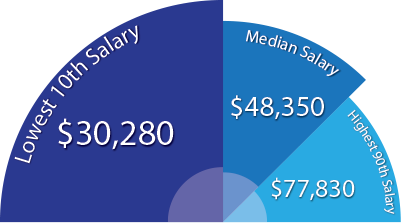 [ABOVE] National Mean Salary for a Paralegal[iii]
Top States with the Highest Salary Averages[iv]
| States | Lowest 10th% Salary | Highest 90th% Salary |
| --- | --- | --- |
| District of Columbia | $42,600 | $105,280 |
| Alaska | $41,630 | $83,260 |
| New Jersey | $39,400 | $84,050 |
| Hawaii | $37,260 | $72,990 |
| Delaware | $36,800 | $81,240 |
How Do Your Skills Stack Up?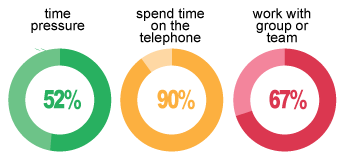 As reported by O*NET, these types of tasks are conducted every day in this role – would you feel comfortable performing these tasks as part of the day to day life of a Paralegal[i]
What Will You Learn with a Bachelor of Science in Paralegal Studies?
A bachelor of science degree in paralegal studies typically covers course work such as:
Foundations in Paralegal Studies
Civil Litigation
Law and Ethics
Legal Writing & Research
Introduction to Judicial Systems
Bachelor in paralegal studies degrees are usually designed to help provide students with the knowledge, research, communication, and technology skills required to pursue a career in field of law. In addition to general education courses, students may cover subjects including best practices for interviewing clients and witnesses; investigation in litigation; critical clerical and management skills; and common areas of practice such as marriage and family, real estate or personal injury law. Graduates from this type of program may pursue roles as legal assistants, legal aid advocates, or litigation support analysts.
Who Were Some Famous Paralegals?
Fun fact…did you know that there are some famous Hollywood stars who began their careers as Paralegals? A few notable famous Paralegals would include:
Ellen Degeneres, comedian and host of the Ellen Degeneres Show
The famed Erin Brockovich, a Paralegal and Environmental Activist was instrumental in building a case against Pacific Gas and Electric.
Merrel Williams JR infamous for sneaking out thousands of documents out of a tobacco company that lead to the massive settlement against Big Tobacco. And though noted in history as a lawyer, the definition of his education would equate in today's world to a paralegal
FAQs About How to Become a Paralegal
How much does a Paralegal make?
What skills do Paralegals Possess?
What are common types of software I would have to learn as a Paralegal?
What types of personalities are a good fit for becoming a Paralegal?
What job titles are similar or the same as a Paralegal?