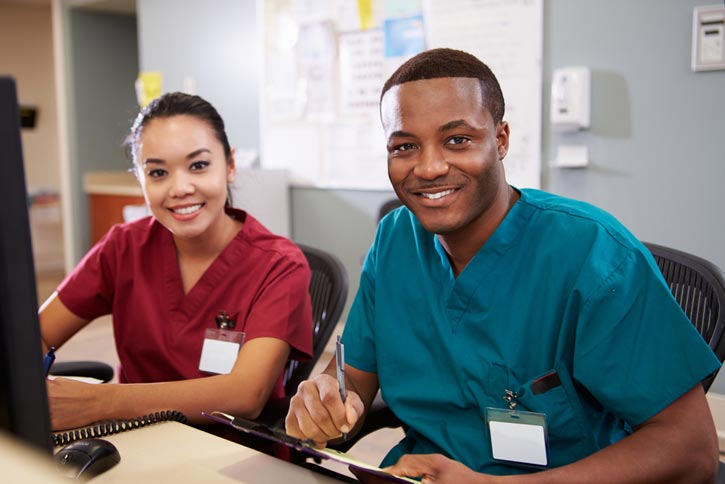 The Basics on How to Become a CNA
Are you investigating how to become a Nursing Assistant? You must be wondering what does a nurse assistant do well, they do just that… assist nurses. They do this by providing basic care to patients such as cleaning rooms, bathing, and feeding patients. They may also change bed linens, transfer patients from place to place, record vital signs such as temperature or blood pressure and record patient behavior or complains to nurses.
Nurse Assistants typically do not need a degree but must at least complete a state-approved education program that teaches the basics of nursing.[ii]
Advice to becoming a CNA
Meet Wendie Howland,Legal Nurse Consultant at Howland Health Consulting
Read what she has to say about becoming a Nursing Assistant.
A certified nursing assistant(CNA)is an unlicensed nurse helper in health care, doing physical basic patient care tasks such as bathing, toileting, positioning, feeding, mobility, and taking vital signs under the direct supervision of a nurse.Click To Tweet!

Employment usually requires certification and is most often in hospitals or skilled nursing facilities, but also sometimes in clinics or physician offices. Many people work as CNAs to learn basic patient handling before applying to nursing school; some nursing schools require it. Click To Tweet!


- Wendie Howland, Legal Nurse Consultant at Howland Health Consulting
A Certified Nursing Assistant's Salary Potential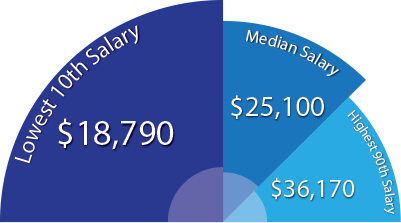 [ABOVE] National Salary Averages for a Nursing Assistant[iii]
Top States with the Highest Salary Averages[iv]
| States | Lowest 10th% Salary | Highest 90th% Salary |
| --- | --- | --- |
| Alaska | $27,620 | $44,300 |
| Connecticut | $25,160 | $40,570 |
| Nevada | $22,410 | $44,670 |
| Massachusetts | $22,290 | $38,330 |
| New York | $21,640 | $42,770 |
How Do Your Skills Stack Up?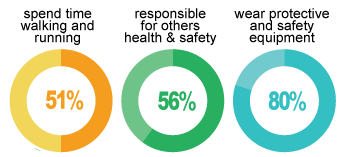 As reported by O*NET, these types of tasks are conducted every day or are important in this role – would you feel comfortable performing these tasks as part of the day to day life of a Nursing Assistant?[i]
What Will You Learn with an Associate of Applied Science in Nursing?
An associate of applied science in nursing degree may cover some of the following:
Anatomy
Physiology
Microbiology
Chemistry
Nutrition
Associate of applied science in nursing degrees are generally focused on preparing graduates to pursue work as generalists, or as a stepping stone to becoming Registered Nurses (RNs). The types of subjects that students typically study include pharmacology; sociology; nursing; psychology; and maternal, newborn and women's health. Programs may also offer supervised clinical hours in hospital departments such as pediatrics, maternity, psychiatry, or surgery. In order to become an RN, graduates must first pass the National Council Licensure Examination (NCLEX-RN).
Did You Know?
According to O*NET, here are a few interesting pieces of information:
73% said they are exposed to disease or infection Every Day
59% said they make decisions that affect other people, the financial resources, and/or the image and reputation of the organization on a daily basis.
35% said they have "some freedom" to make decisions, without supervision
FAQs About How to Become a CNA
What is the average Nursing Assistant salary?
Do Nursing Assistants need to be certified?
What job titles are similar or the same as a Nursing Assistant?
What skills do Nursing Assistants Possess?
What are common types of software I would have to learn as a Nursing Assistant?