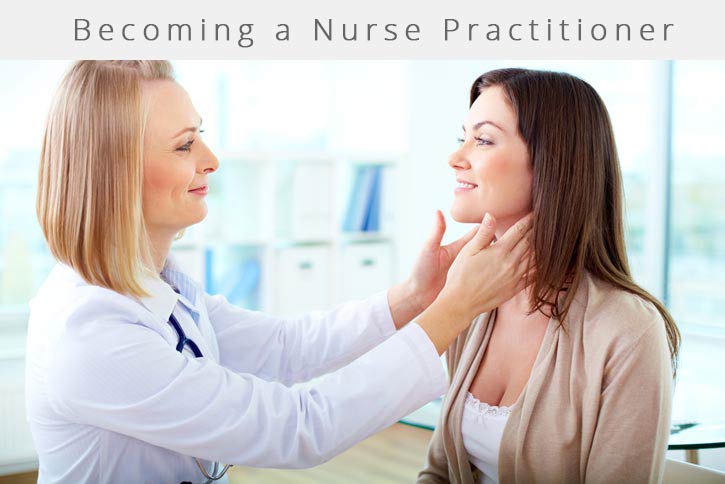 How to Become a Nurse Practitioner
Are you looking to take your nursing career to the next level by becoming a nurse practitioner, which some people consider to be the best job in healthcare? Are you now determining which type of APRN specialty you should focus on? Or are you just wondering what does a nurse practitioner do? Well, the day to day job responsibilities may vary depending on what choice you make. Family Nurse Practitioners serve as primary care providers. They help to manage the patients overall health by prescribing medications and ordering lab tests. A Nurse Anesthetist will provide anesthesia and related care before, during and after a medical procedure. A Nurse Midwife provides wellness and prenatal care to women as well as attending to labor and delivery. These are just a few of the specialty options related to a career as a Nurse Practitioner.
According to the Bureau of Labor Statistics, an APRN is an advanced practiced RN, so in order to become a Nurse Practitioner, you must earn a master's degree in a nursing specialty, a Doctor of Nursing Practice (DNP), or a similar specialty related degree.  
If you're looking for a way to defray your costs of continued school, visit GradSchools.com's graduate minority nursing scholarship. 
Advice on Becoming a Nurse Practitioner
Meet Nancy Brook, RN, MSN, Nurse Practitioner at Stanford Hospital and Clinics, and author of the Nurse Practitioner's Bag
A career as a Nurse Practitioner is one of the fastest growing careers in the United States, with the number of NPs expected to double by 2025. Educational requirements for becoming a nurse practitioner are a graduate (masters) degree in nursing, and a bachelors degree in nursing, or another unrelated field. There are currently more than 350 academic institutions that offer Nurse Practitioner programs in the US.including both private colleges and state universities. Challenges include completing a rigorous curriculum, working in a complex medical environment, and taking care of patients from birth until the end of life. The rewards are also many; serving others, managing the health care of patients in need, and being part of a team that promotes health and well being. Click To Tweet!
What is the most important decision you make every day as a Nurse Practitioner?
The most important decision I make on a daily basis is asking myself "what is the most important thing I can do right now for this patient". I ask myself this question before each and every encounter I have. Click To Tweet!


- Nancy Brook, MSN, RN, NP, and author of the The Nurse Practitioner's Bag
A Nurse Practitioner's Salary Potential
Lowest 10th%
$81,410
Median
$109,820
Highest 90th%
$152,160
States with the Highest Employment Levels
| STATES | 2019 ANNUAL MEAN WAGE | NUMBER OF JOBS |
| --- | --- | --- |
| New York | $122,550 | 14,060 |
| California | $138,660 | 13,900 |
| Texas | $115,440 | 13,620 |
| Florida | $101,510 | 12,310 |
| Ohio | $103,780 | 8,950 |
How Do Your Skills Stack Up?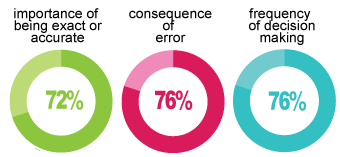 As reported by O*NET, these types of tasks are conducted every day in this role or are of high importance – would you feel comfortable performing these tasks as part of the day to day life of a Nurse Practitioner?
List of Nurse Practitioner Degree Programs
Nurse Practitioner Programs

Summary

Master of Science in Nursing (MSN) Programs 

Master of Science in Nursing Programs include many core courses from health policy, health assessment, pharmacology and pathophysiology. Typically, entry points for BSN to NP programs require students to have a valid registered nurse license to apply. Most graduate schools have many MSN programs to choose from and have different concentrations and tracks. Students are also required to complete supervised clinical practicum courses that pertain to the program and specialization they enroll in.

Doctor of Nursing Practice (DNP) Programs 

This is the highest level of degree an aspiring Nurse Practitioner can complete. Usually, DNP programs focus on advance courses in leadership and population health while eventually culminating in a final capstone DNP project. Students typically have a choice to either choose a second specialty or purse the same specialization when they were earning their MSN.  Find types of DNP programs here.

Nurse Practitioner Certificates 

Nurse Practitioner Certificate Programs are usually designed to help nurses who already have obtained an MSN degree and would like to refine their skills to move into a specialized career path. NP certificate programs typically take about 32 credits to complete the program, which would take a full-time student just over a year.
What Will You Learn with a Doctor of Nursing Practice (DNP) Degree?
DNP programs will likely cover some of the following course work:
Concepts in Population Health Outcomes
Applied Organizational & Leadership Concepts
Healthcare Informatics
Health Policy
Application of Analytic Methods
Doctor of Nursing Practice degrees are high-level programs that are generally designed to help prepare registered nurses and advanced practice registered nurses to take on senior leadership roles. Areas of focus for course work may include improving patient outcomes; implementing advanced systems efficiencies; caring for vulnerable populations; making evidence-based practice change; and serving as a mentor and role model. This type of program also usually has a major practicum component that focuses on specific areas of expertise or specialty tracks.
Interesting Facts about Nurse Practitioners
According to ThePhysiciansPractice.com, Here are a few interesting facts about Nurse Practitioners:
There are 19 states plus the District of Columbia, where Nurse practitioners can treat patients autonomously — without physician oversight.
88% of Nurse Practitioners are prepared in primary care. Many also specialize: 50% in family health; 20% in adult care; 9% in women's health; almost 9% in pediatrics; and 3% in gerontology care.
In 2013, more than 900 million visits were made to nurse practitioners all across the United States. The data also shows that patients are consistently satisfied with the care of nurse practitioners.
FAQs About How to Become a Nurse Practitioner
What is the average salary a Nurse Practitioner makes?
Do Nurse Practitioners need to be licensed?
What skills do Nurse Practitioners Possess?
What job titles are similar to or the same as a Nurse Practitioner?
What are common types of software I would have to learn as a Nurse Practitioner?