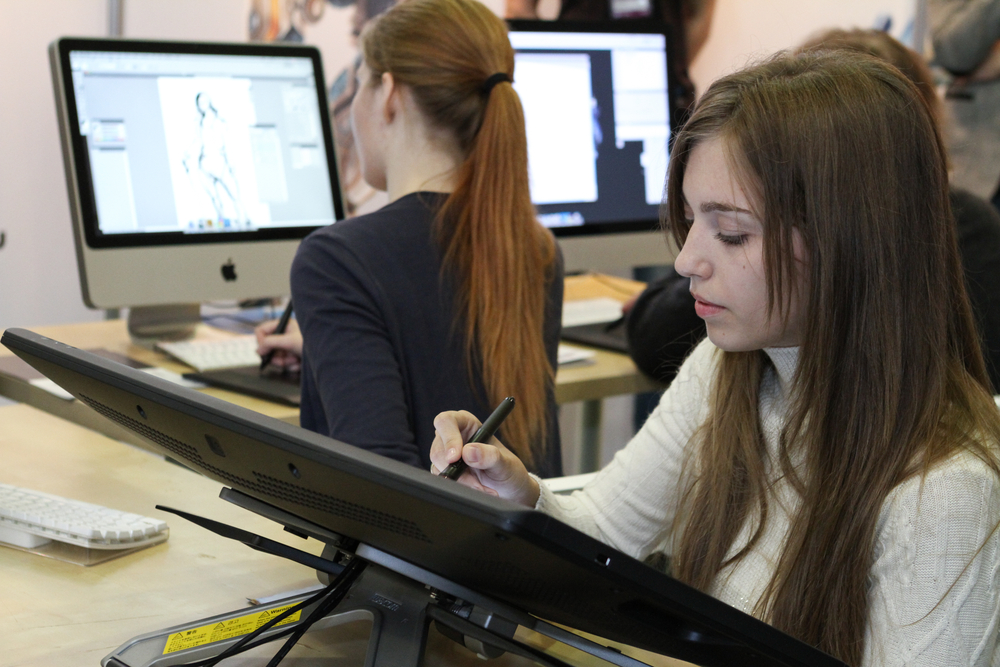 The Basics of Becoming a Multimedia Artist
Are you investigating how to become a Multimedia Artist and Animator? The main job of a Multimedia Artist or Animator is to create graphics and animations for videogames, television, and other media. They work with clients to determine a graphic's purpose and design. They use computer programs to develop two-dimensional and three-dimensional images. Multimedia Artists and Animators also create storyboards that depict scenes in animations. They determine the color scheme, fonts, and layout of a graphic. They may create logos, magazine layouts, or websites. Multimedia Artists and Animators often work together to create movies or games.
According to the Bureau of Labor Statistics, most employers require a bachelor's degree, and they look for multimedia artists and animators who have a good portfolio of work and strong technical skills. Multimedia artists and animators typically have a bachelor's degree in fine art, computer graphics, animation, or a related field.
What Are Hurdles To Becoming A Multimedia Artist?
One of the biggest challenges in multimedia work is mastering a number of different art forms to the point of perfection. Beyond mastery of multimedia, the challenge falls in knowing how to mix the different mediums, when to use what where, and how to put it together in a comprehensive portfolio or project.

Click To Tweet!
- Sarah D. Lisovich, Communications and Marketing Editor @ CIA Medical
A Multimedia Artist or Animator's Salary Potential
Lowest 10th%
$40,250
Median
$75,270
Highest 90th%
$139,940
States with the Highest Employment Levels
| STATES | 2019 ANNUAL MEAN WAGE | NUMBER OF JOBS |
| --- | --- | --- |
| California | $100,670 | 11,910 |
| New York | $95,280 | 2,600 |
| Texas | $78,070 | 2,320 |
| Georgia | $59,700 | 1,180 |
| Washington | $90,800 | 1,160 |
How Do Your Skills Stack Up?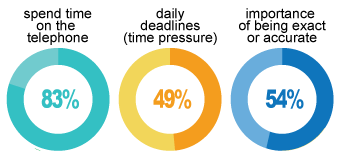 As reported by O*NET, these traits are ranked as either extremely or very important to the day to day life of a Multimedia Artist or Animator.
What You Learn with a BA Degree in Graphics, Multimedia & Web Design
A bachelor's degree in graphics, multimedia and web design will likely cover course work such as:
HTML
Digital Graphics
Typography
Concept Development
UI/UX Design
Bachelor's degrees in graphics, multimedia and web design can help provide students with the skills and knowledge they need to pursue design careers in new media. In addition to advanced graphic design courses, curricula is typically geared towards helping students develop their skills in web content management systems; e-publishing branding; logo and packaging design and web video. Students may also explore topics including media literacy; marketing; SEO; and social media marketing. Often times, students may be required to submit a final portfolio project that illustrates their core competencies.
Famous Multimedia Artists and Animators
Animation has come a long way in the last fifty years. According to Ranker's list of famous animators, these are a few of the most influential people in animation:
Emile Cohl is considered the first animator. He was born on January 4, 1857 in Paris, France. In 1908 he created the first fully animated cartoon.
Walt Disney: Founded Disney Studios and created Flowers & Trees, the first colored cartoon, which earned him an Academy Award. And later went on to produce the first full length animated film, Snow White and the Seven Dwarves.
Max Fleischer: founded Fleischer Studios and made several popular classics such as Popeye, Betty Boop, & Superman
Tim Burton: known for his dark, gothic, and quirky horror and fantasy films such as Beetlejuice, Edward Scissorhands, and The Nightmare Before Christmas
FAQs About How to Become a Multimedia Artist or Animator
What is the average salary a Multimedia Artist or Animator makes?
What Skills do Multimedia Artist or Animator Possess?
What job titles are similar to or the same as a Multimedia Artist or Animator?
What are common types of software I would have to learn as a Multimedia Artist or Animator?
What types of personalities are a good fit for becoming a Multimedia Artist or Animator?