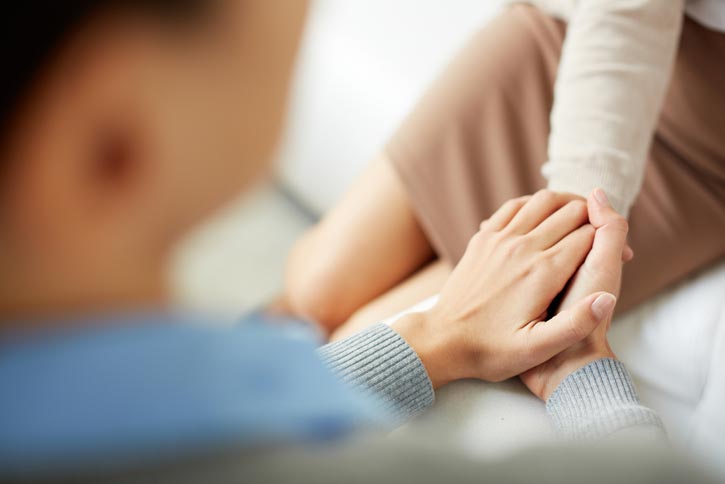 The Basics of Becoming a Mental Health Counselor
Are you looking into how to become a Mental Health Counselor? You should know the main job of a Mental Health Counselor is to counsel with an emphasis on prevention. What does that mean? Well, this type of counselor will work with clients to express their feelings and work towards the ability to develop insight. This allows the individual to recognize when they are entering into their particular high risk behavior and teach them methods to alter their behavior to avoid that risk.
Mental Health Counselors will often deal with such topics as substance abuse, parenting, marital problems, stress management and self-esteem. It is important that a Mental Health Counselor maintains the client's confidentiality at all times.
According to the Bureau of Labor Statistics, most employers require Mental Health Counselors to have a master's degree in psychology, social work or counseling.
What Are Some Ways to Get Started in Mental Health Counseling?
Consider what type of counselor you want to be when deciding on an internship so that you can gain experience in that related field.Click To Tweet!

Your internship and field experience are great ways to meet and develop relationships with people in the field. These networking opportunities will help make connections to break into the field following graduation. Click To Tweet!

One of the most important things I learned from my experiences post grad is to choose your supervisor wisely. Chose someone who will hold you accountable but yet has skills that you admire and that are sound clinically.

Click To Tweet!
- Colleen B. Kradel, Psychotherapist at Be Well - Betterment Counseling Services
A Mental Health Counselor's Salary Potential
Lowest 10th%
$26,950
Median
$42,840
Highest 90th%
$70,100
States with the Highest Employment Levels
| STATES | 2016 ANNUAL MEAN WAGE | NUMBER OF JOBS |
| --- | --- | --- |
| California | $47,070 | 15,300 |
| Pennsylvania | $43,480 | 13,020 |
| Virginia | $48,310 | 8,980 |
| New York | $42,070 | 6,970 |
| Massachusetts | $45,030 | 6,830 |
How Do Your Skills Stack Up?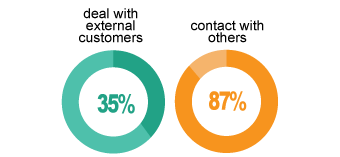 As reported by O*NET, these types of tasks are conducted every day – would you feel comfortable performing these tasks as part of the day to day life of a Mental Health Counselor?[i]
What Will You Learn With a Mental Health Counseling Degree?
A bachelor's degree in mental health counseling may cover courses such as:
Intro to Psychology
Anatomy & Physiology
Contemporary Health
Sociology
Statistics for Psychology
A mental health counseling degree usually includes both general education requirements and a variety of psychology courses, ranging from introductory-level to research-based. Students may pursue comprehensive knowledge of the mental health field, from anatomy and physiology to the sociology of mental health issues. They could explore the role of age, family, gender, and other factors on psychology and mental health. They might even learn about family law, criminal justice, politics, or other areas affecting the diverse field of mental health counseling.
Who are some influential people in the Mental Health Industry?
Psychologytoday.com listed the 30 most influential Counseling Psychologists alive today. Here are a few they named:
Albert Bandura: The most cited counseling psychologist alive is Albert Bandura, a David Starr Jordan Professor Emeritus of Social Science in Psychology at Stanford University
Carol Dweck: Professor of Psychology at Stanford University, Carol Dweck has become recognized for her research in the fields of motivation and social psychology
Susan Blackmore: Blackmore is a visiting professor at the University of Plymouth and holds degrees in psychology and physiology from Oxford University
Martin Seligman: Seligman is the director of the University of Pennsylvania's Positive Psychology Center where he also oversees the Zellerbach Family Professor of Psychology
 
FAQs About How to Become a Mental Health Counselor?
What general knowledge should someone in this career possess?
Where do most mental health counselors work?
What type of licensure or certification is required for mental health counselors?
What job titles are similar or the same as a Mental Health Counselor?
What are common types of software I would have to learn as a Mental Health Counselor?
What types of personalities are a good fit for becoming a Mental Health Counselor?