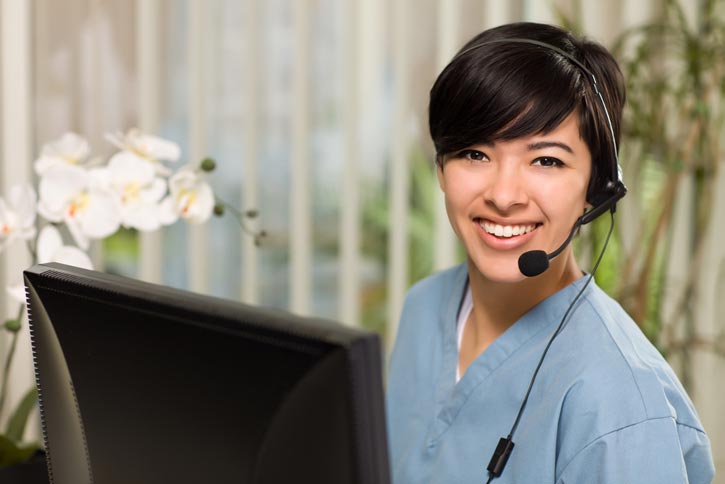 The Basics on Becoming a Medical Transcriptionist
Are you investigating how to become a Medical Transcriptionist and what the career entails? The main Medical Transcriptionist job duties are to convert audio recordings made by healthcare professionals into written reports. These audio recordings may describe emergency room visits, operations, chart reviews as well as office visits.
As part of the transcribing process Medical Transcriptionists will also translate medical abbreviations into full form, find errors and missing information in a report, and enter medical reports into electronic health records systems.
According to O*NET, 56% of Transcriptionists have a postsecondary certificate (and more have at least some college experience). So while most Medical Transcriptionists may have earned a postsecondary education, it is not a requirement. According to the Bureau of Labor Statistics, many employers prefer to hire those who have completed postsecondary training due to the understanding of medical terminology, anatomy and other factors required to perform the job.
Medical Transcriptionist Salary Potential
Lowest 10th%
$22,160
Median
$33,380
Highest 90th%
$51,260
States with the Highest Employment Levels
| STATES | 2019 ANNUAL MEAN WAGE | NUMBER OF JOBS |
| --- | --- | --- |
| California | $39,560 | 5,270 |
| Florida | $34,640 | 4,440 |
| Texas | $31,790 | 4,280 |
| New York | $34,910 | 2,700 |
| Pennsylvania | $35,450 | 2,640 |
How Do Your Skills Stack Up?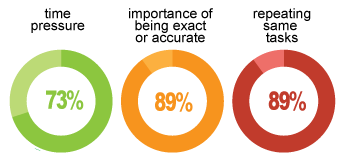 As reported by O*NET, these types of tasks are conducted every day in this role or are extremely important – would you feel comfortable performing these tasks as part of the day to day life of a Medical Transcriptionist?
Did You Know?
According to O*NET, here are a few interesting pieces of information:
56% have a Post-Secondary Certificate, 26% have some college, but no degree, and 11% have a High School Diploma.
80% of respondents said they continually or almost continually spend time sitting down.
53% said they have a lot of freedom when it comes to determining tasks, priorities, and goals
58% said their work week typically consists of 40 hours.
FAQs About How to Become a Medical Transcriptionist
What is the average Medical Transcription salary?
What skills do Medical Transcriptionists Possess?
What job titles are similar to or the same as a Medical Transcriptionist?
What are common types of software I would have to learn as a Medical Transcriptionist?