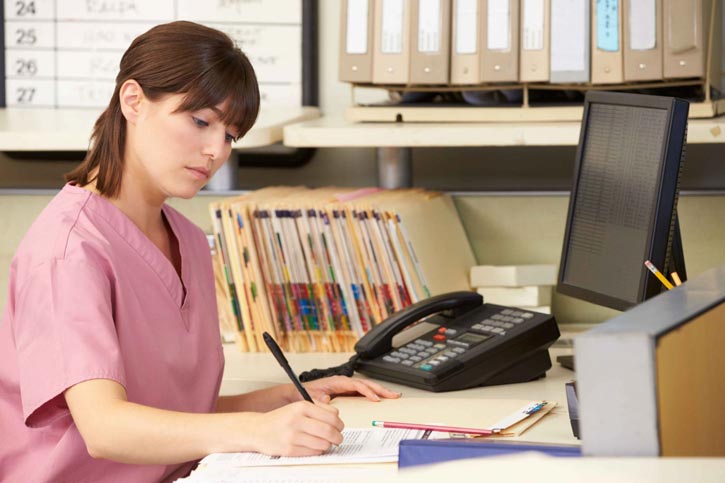 The Basics of Becoming a Health Information Technician
Are you investigating how to become a Health Information Technician and want to know more about the career? The primary responsibility of a Medical Records and Health Information Technician (also known as a medical coder) is to maintain patient medical records. It is critical that they protect the security of the medical records in all steps of the process and according to regulatory requirements.
Health Information Technicians gather patient's health information, including treatments, test and examination results, retrieve medical records for physicians, assign appropriate codes for treatment, process patient discharges as well as plan, develop, maintain, or operate a variety of health record indexes.
According to the Bureau of Labor Statistics, a degree is not required, but some Medical Records and Health Information Technicians earn a post-secondary certificate or an associate degree before entering the job market. Types of programs include a Certificate in Medical Billing and Coding, an A.A.S. in Health Information Technology or an Associate Degree in Billing and Coding.
What Are Hurdles to Becoming A Health Information Technician?
As a Health Information Technician, you will be responsible for ensuring the quality of medical records, checking them for completeness, accuracy, and appropriate entry into computer systems, in different health care settings. The main hurdle for this position are the HIPAA, The Health Insurance Portability and Accountability Act, laws. This involves privacy and data security laws for everyone. The other issues are fear of a new position, do you feel comfortable with your responsibilities, do you understand how the system works? The way to overcome these concerns is to be sure you will have assistance in learning the process and procedures of your new position.

Click To Tweet!
- Adria Gross,CEO and founder of MedWise Insurance Advocacy
Health Information Technician Salary Potential
Lowest 10th%
$27,820
Median
$42,630
Highest 90th%
$71,150
States with the Highest Employment Levels
| STATES | 2019 ANNUAL MEAN WAGE | NUMBER OF JOBS |
| --- | --- | --- |
| California | $52,580 | 40,900 |
| Texas | $43,760 | 28,940 |
| Florida | $42,350 | 22,870 |
| Ohio | $45,330 | 16,500 |
| New York | $52,540 | 14,990 |
How Do Your Skills Stack Up?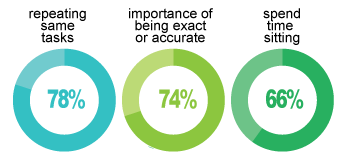 As reported by O*NET, these types of tasks are conducted every day in this role – would you feel comfortable performing these tasks as part of the day to day life of a Health Information Technician?
What Will You Learn with an A.A.S. in Medical Coding and Billing?
An associate degree in medical coding and billing will likely cover course work such as:
Medical Terminology
Reimbursement Methods
Electronic Health Records
Billing Cycles
Medical Office Administration
Associate in medical coding and billing degrees are typically designed to help prepare students with knowledge and technical know-how to pursue a career processing claims and billing charges in healthcare settings. In addition to general education requirements, course work may focus on topics including insurance processing; working with medical records; scheduling appointments; transcribing; and billing and coding. Students typically take part in a practical professional experience component to help provide them with real-world experience—and this type of program may serve as a stepping stone for graduates who intend to take the AAPC Certified Professional Coder Exam.
What is Health Information Technology?
According to HealthIT.gov, the term Health Information Technology refers to the electronic systems healthcare professionals use to store, share, and analyze health information. Why is it important?
Faster, more accurate prescriptions
Rapid information sharing
Reduced paperwork
Reduced unnecessary tests
Better follow-up, better follow-through
Secure access to information
FAQs About How to Become a Health Information / Medical Records Technician
What is the average Health Information Technician salary?
Do Medical Records and Health Information Technicians need to be certified?
What job titles are similar to or the same as a Health Information Technician?
What skills do Heath Information Technicians Possess?
What are common types of software I would have to learn as a Medical Records or Health Information Technician?