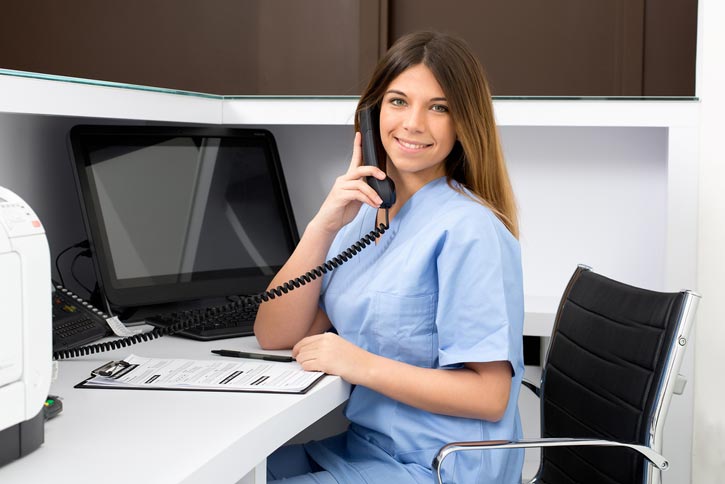 The Basics on Becoming an MA
Are you investigating how to become a Medical Assistant and want to know more about the career? Medical Assistant duties may vary depending on the type of medical assistant you would like to become; however, generally speaking a medical assistant performs administrative and clinical tasks to support physicians. This would include activities such as preparing treatment rooms, scheduling appointments, and maintaining medical records. They also measure patients' vital signs, prepare patients for examination, and administer medications as directed by a physician. Medical billing and coding, record-keeping, measuring vital signs, and even giving injections are just a few of the duties CMAs may handle on a regular basis. Medical Assistants work in hospitals, physician's offices, and other healthcare establishments.
You do not need a degree to become a medical assistant, however, according to O*NET 83% of individuals have earned either a post-secondary certificate/diploma or an associate's degree. According to the Bureau of Labor Statistics, Medical Assisting Certificate / Diploma programs are available at many community colleges, universities and technical schools and may take a year to complete. Some schools may also offer an associate degree in medical assisting that may take two years to complete.
What Are Hurdles to Becoming an MA?
Medical Assistant degrees vary. You can earn a certificate either online or through a trade school. You can also earn an Associate Degree through a college which is the route I chose. The biggest challenge I feel Medical Assistants face is how underutilized we are. We are trained in both administrative and clinical duties. We are one person who can perform both jobs. I found that through hard work, enthusiasm and willingness to learn as much as you can, you can soar in this wonderful field of Medical Assisting.


Click To Tweet!
- Jennifer Farabaugh, Medical Assistant @ Marathon Health
Medical Assistant Salary Potential
Lowest 10th%
$25,820
Median
$34,800
Highest 90th%
$48,720
States with the Highest Employment Levels
| STATES | 2019 ANNUAL MEAN WAGE | NUMBER OF JOBS |
| --- | --- | --- |
| California | $40,120 | 96,850 |
| Texas | $32,550 | 65,170 |
| Florida | $33,920 | 57,410 |
| Pennsylvania | $33,490 | 29,280 |
| New York | $38,590 | 27,730 |
How Do Your Skills Stack Up?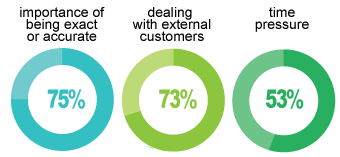 As reported by O*NET, these types of tasks or activities are conducted every day in this role – would you feel comfortable performing these tasks as part of the day to day life of a Medical Assistant?
What Will You Learn with an Associate of Science in Medical Assisting Degree?
An associate of science in medical assisting will likely cover course work such as the following:
Medical Terminology
Basic Clinical Procedures
Medical Office Practice
Medical Laws & Ethics
Medical Computer Applications
Associate in medical assisting degrees are typically designed to provide students with the skills and knowledge they need to perform clinical and administrative duties as a medical assistant. In addition to general education courses, students may explore subjects like providing compassionate patient care; performing proper lab procedures; giving medication and taking vital signs; processing insurance claims; and managing medical records. In some cases, students will also gain practical experience through an on-site clinical component to their studies.
Did You Know?
According to O*NET, here are a few interesting pieces of information:
65% have Post-Secondary Certificates, 18% have Associates Degree, 10% have High School Diplomas
57% responded that they feel a sense of very high responsibility for the health and safety of others
73% said they are exposed to disease or infections every day
56% said they deal with conflict situations once a week ore more but not every day
FAQs About How to Become an MA
What is the average Medical Assistant salary?
Do Medical Assistants need to be certified?
What job titles are similar to or the same as a Medical Assistant?
What are common types of software I would have to learn as a Medical Assistant?