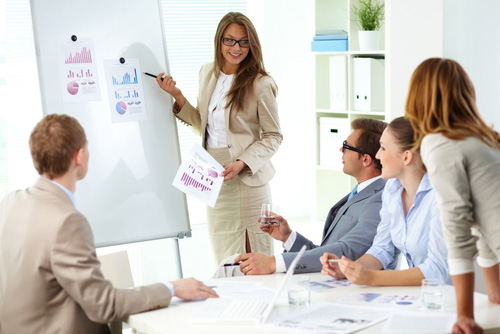 The Basics on How to Become a Marketing Manager
Are you investigating how to become a Marketing Manager? Then you certainly should know the basics of a marketing manager career. The main job of a Marketing Manager is to develop marketing strategies to promote a product or a service. They often manage a profit/loss budget for which they are tasked with the dual goal of maximizing company profits while ensuring customer satisfaction.
In order to do this, Marketing Managers must do things such as define a clear value proposition for the product, estimate the demand for products, set spending budgets to promote the product, find potential customers, and monitor industry trends. As such, general knowledge that a marketing manager should posses includes knowledge of sales and marketing methods, management principles, and customer service techniques. Additional essential characteristics might include English language skills and a knowledge of visual, oral, and written media and communication.
According to the Bureau of Labor Statistics, most Marketing Managers have a bachelor's degree in advertising, journalism, statistics or management. Others may have Master's degrees in Marketing or Business Administration. To the right you will find a list of Marketing Degrees that may help you realize your dreams of becoming a Marketing Manager.
What Are Hurdles to Becoming A Marketing Manager?
Facing a skill gap? No problem, there are other ways to give yourself a leg up against other entry level candidates.
Since entry-level employees have little experience working in a professional environment, most lack the business skills necessary to be productive on Day 1. Companies recognize this "skill gap", and attempt to bridge it by hiring candidates who can demonstrate a beginning grasp of the tools they'll be using at work. When applying for entry-level positions, look for ways that you can emphasize your experience with the tools you would be using in the job -- such as Excel, Photoshop, or online analytical tools to show prospective employers that you're self-motivated, coach-able, and have a head start on other candidates.

Click To Tweet!
- Sam McIntire, Founder of Deskbright
A Marketing Manager's Salary Potential
Lowest 10th%
$71,010
Median
$136,850
Highest 90th%
$185,320
States with the Highest Employment Levels
| STATES | 2018 ANNUAL MEAN WAGE | NUMBER OF JOBS |
| --- | --- | --- |
| California | $169,200 | 40,900 |
| Illinois | $133,280 | 21,980 |
| New York | $186,350 | 21,550 |
| Massachusetts | $144,000 | 16,720 |
| Texas | $149,420 | 16,290 |
How Do Your Skills Stack Up?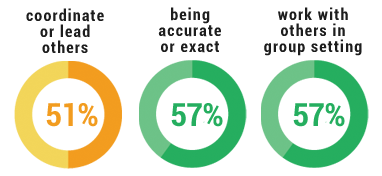 As reported by O*NET, these traits are ranked as either extremely or very important to the day to day life of a Marketing Manager.
What You Will Learn With a Marketing Degree?
Course work for a marketing bachelor's degree typically covers basic marketing classes such as:
General Marketing
Global Marketing
Management & Leadership
Ethics
Advertising
These degrees are often a mix of learning fundamentals about marketing as well as general business classes that may help a person gain a mix of decision making skills. Basic marketing fundamentals would cover topics such as consumer behavior, marketing mix, customer relationship management, research and ecommerce. To help students gain an overall understanding of business topics such as operations, finance and management typically would be covered, and to help enhance critical decision making skills courses would cover such things as ethics, business strategy and data analysis.
Who are some highly paid Marketing Executives?
According to Forbes, a few of Americas Highest paid executives in the recent past included:
Jill McDonald: Former Marketing Chief of McDonalds, has a degree in business from Brighton University
Sunny Oh: Global Marketing Director of Google, has an MBA from INSEAD
Deirdre Davi: Director of Marketing at Facebook, earned an MBA from the university of Texas at Austin
Steve Lubomski: Former Marketing Director of H&M, received a bachelor's degree in marketing & sociology from Manhattan College
FAQs About How to Become a Marketing Manager
What is the average Marketing Manager salary?
What skills do Marketing Managers possess?
What are common types of software I would have to learn as a Marketing Manager?
How many marketing management consulting firms are in the U.S.?
What search terms should I look for when searching for a marketing manager job?
What professional organizations exist for marketing managers?