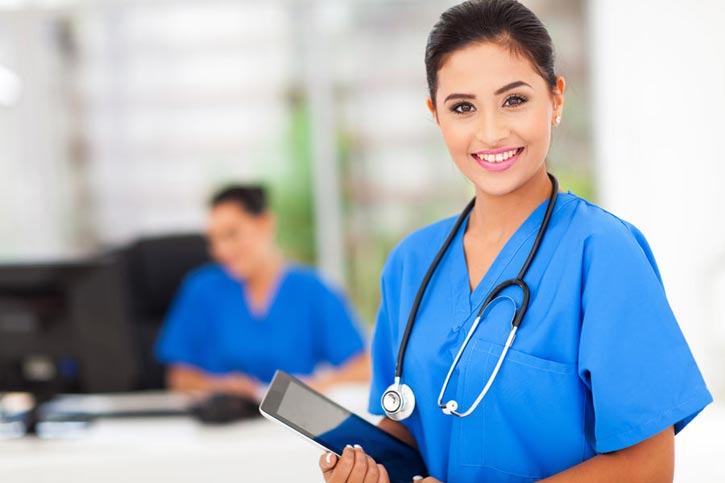 The Basics on How to Become an LPN (Licensed Practical Nurse)
Are you investigating how to become an LPN otherwise known as a Licensed Practical Nurse? Are you wondering what the difference is between a Licensed Practical Nurse (LPN) and Licensed Vocational Nurse (LVN)? Well the answer is…nothing really. The designation is determined by which state the nursing board sits in. The main job of both LVNs and LPNs is to provide basic care to patients, typically under the supervision of an RN. Basic care would include measuring a patients' vital signs, administering prescribed medication, and general observation. They may also care for patients by dressing, feeding and bathing them.
When becoming an LPN, you will work in a variety of healthcare establishments, including: hospitals, nursing homes, clinics, and others. While an LVN or LPN will work under the supervision of an RN, they may in turn supervise nurses' aides or assistants (CNA).
Licensed Practical and Vocational Nurses must complete an approved program which is typically in the form of a certificate or diploma. Approved programs are determined by your state nursing board. A certificate completion should also not be confused with the act of being certified or licensed, an additional exam must be passed to earn a license.[ii]
An LPN Salary Potential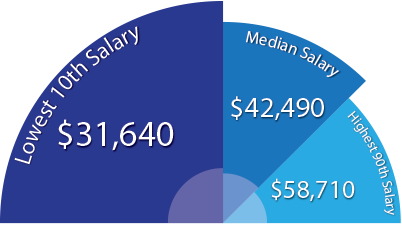 [ABOVE] National Salary Averages for an LPN[ii]
Top States with the Highest Salary Averages[iv]
| States | Lowest 10th% Salary | Highest 90th% Salary |
| --- | --- | --- |
| Connecticut | $42,580 | $68,990 |
| Massachesetts | $41,210 | $66,770 |
| New Jersey | $40,860 | $62,070 |
| Alaska | $40,560 | $69,580 |
| Nevada | $40,020 | $72,200 |
How Do Your Skills Stack Up?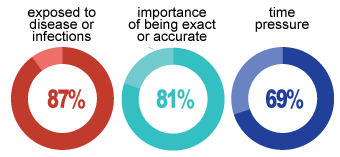 As reported by O*NET, these types of tasks or attributes are conducted every day in this role – would you feel comfortable performing these tasks as part of the day to day life of a Licensed Practical Nurse?[i]
What You Will Learn With an A.O.S. - Practical Nursing (LPN) Degree?
An associate of practical nursing (LPN) degree will likely cover some of the following course work:
Nursing
Biology
Pharmacology
Anatomy & Physiology
Associate in occupational studies for practical nursing degrees are designed to provide the clinical and laboratory skills necessary for students who are looking to pursue careers as Licensed Practical Nurses (LPNs). This type of program typically involves a supervised clinical experience component. Students may delve into topics including practical nursing, medical terminology, mathematics for nursing, and nursing leadership. After graduating, students may then go on to take the National Council Licensure Examination (NCLEX-PN).
Fast Facts About LPN's
Here are a few facts and stats about Licensed Practical Nurses, According to O*NET,
43% have a Post-Secondary Certificate, 35% have Some College but no degree, and 20% have an Associate's degree.
An LPN's work style includes the following characteristics: Attention to Detail, Dependability, Integrity, Stress Tolerance, Concern for Others, and Cooperation.
Projected Growth for Licensed Practical Nurses is expected to grow at a rate of 22% which is much faster than average
45% responded that they have to deal with unpleasant or angry people "Once a week or more but not every day."
37% said they spend "more than half of their time" standing up.
FAQs About How to Become an LPN
What is the average LPN salary?
Do Licensed Practical or Vocational Nurses need to be licensed?
What job titles are similar or the same as a Licensed Practical or Licensed Vocational Nurse?
What are common types of software I would have to learn as a Licensed Practical or Licensed Vocational Nurse?
What types of personalities are a good fit for becoming a Medical Billing or Health Information Technician?