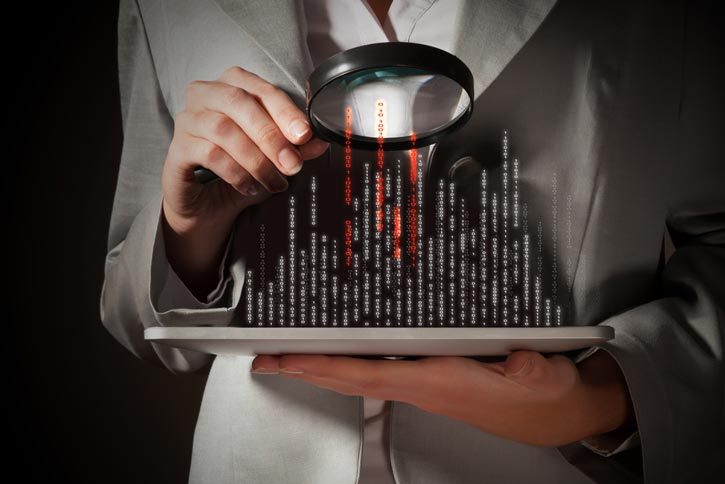 The Basics of Becoming an Information Security Analyst
Are you the type of person who is a critical thinker, detail oriented, collaborative, and interested in ways that modern technology can protect a company's assets? If so, you might think about how to become an Information Security Analyst as this might be the career for you! The job of an information security analyst is to protect a computer network by making sure the appropriate security measures are in place and responding to any computer security breaches or viruses that might occur. [i]
Since the Information Security Analyst is expected to know how to encrypt data transmissions and create firewalls so that computer files are safe from viruses or other threats, it makes sense that the information security analyst needs to have a bachelor's degree in either computer science or programming. Some employers are even prefer candidates with MBAs in information systems. [ii]
Some Information Security Analysts also hold certification as information systems security professionals and other similar information security certificates [ii]
What Are The Most Important Decisions Information Security Analysts Make?
Much like the vast majority of people working in the information security industry, the most important – no, the only – decisions I make on a daily basis are based around protecting the confidentiality, integrity and availability of my customers' (be they internal or external) information.Click To Tweet!

For anyone aspiring but struggling to enter the industry, my own experience tells me two essential skills are required: networking (of the people kind) and unwavering determination.

Click To Tweet!
- Lee Munson, Security Researcher for Comparitech
Advice For Aspiring Information Security Analysts
Understanding the business more than understanding technology will take new entrants a lot further. How do you know what protection to apply if you don't know what's important.Click To Tweet!

Natural curiosity and the ability to push back over conformity. Being a yes man won't take you very far.Click To Tweet!

See things that others can't, particularly when it comes to vulnerabilities, not just at the technology but also the process and people layers.

Click To Tweet!
- Vikas Bhatia, CEO of Kalki Consulting
An Information Security Analyst's Salary Potential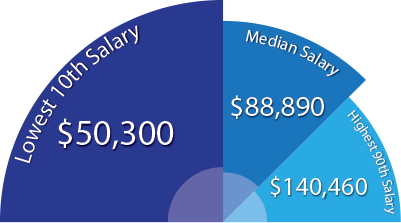 [ABOVE] National Salary Average for an Information Security Analyst[iii]
Top States with the Highest Salary Averages[iv]
| States | Lowest 10th% Salary | Highest 90th% Salary |
| --- | --- | --- |
| Delaware | $72,230 | $141,060 |
| Virginia | $66,390 | $152,850 |
| New Jersey | $65,770 | $143,820 |
| New York | $63,700 | $171,410 |
| California | $62,980 | $145,150 |
How Do Your Skills Stack Up?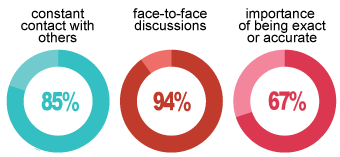 As reported by O*NET, these traits are ranked as either extremely or very important to the day to day life of an Information Security Analyst[i]
What Will You Learn with a BS in Information Systems Security Degree?
A bachelor of science in information systems security will typically cover course work like:
Computer Networks
Management Information Systems
Security Operations
Network Security
Computer Forensics
Bachelor in information systems security degrees are often designed to help students learn how to identify computer security risks and develop strategies to stop them. In addition to general education requirements, course work may cover topics including applying knowledge of computer and mathematics; designing computer-based systems or programs to meet security needs; using techniques and tools for computing security practice; and developing security/recovery policies. This type of program may also help prepare graduates to take their industry certification exams.
FAQs About How to Become an Information Security Analyst
What is the average salary an Information Security Analyst makes?
What Skills do Information Security Analysts Possess?
What job titles are similar or the same as a Information Security Analysts?
What are common types of software I would have to learn as an Information Security Analyst?
What types of personalities are a good fit for becoming an Information Security Analyst?