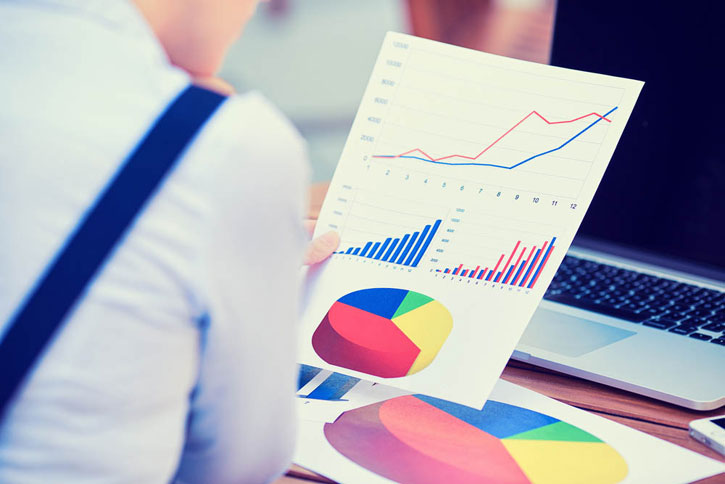 The Basics of Becoming a Financial Analyst
Are you investigating how to become a Financial Analyst? Their man job is to conduct analysis of financial information to determine market conditions. They advise investment decisions, monitor financial and corporate developments, and interpret data on price and risk. They evaluate the performance of stocks, bonds, and other kinds of investments. Analysts examine the financial statements of organizations to determine their value. They also keep up to date with economic and business trends. They work in investment banks, pension funds, hedge funds, and other businesses.
What general knowledge should a financial analyst possess? First and foremost, financial analysts should have knowledge of economics and accounting. In these areas, they should understand economic and accounting principles and practices, financial markets, banking, and financial data analysis and reporting. Consistent with this realm of knowledge, they should be skilled in mathematics and how to apply it on the job. Because they might use query software and numerous computer programs, they should be adept at working with computers and software and skilled at communicating results of studies. To communicate results of analyses, they should have knowledge of communications and media and able to inform using oral, written, and visual media. They must also have command of the English language.
According to the Bureau of Labor Statistics, most Financial Analyst positions require a bachelor's degree, and there are various fields of study that could potentially provide the appropriate preparation for this career, including accounting, economics, finance, statistics, mathematics, and engineering. For advanced Analyst positions, employers often require a master's in business administration (MBA) or a master's degree in finance.
Advice on Becoming a Financial Analyst
You'll want to start with an understanding of your true self. It's a career and a lifestyle.Click To Tweet!

Will you love what you do today 20 years from now? You owe it to yourself to find out, research and find a mentor to shadow.Click To Tweet!

It's about really loving and serving clients to help them reach their financial goals, coaching them through the challenging times, and being able to stand tough and tell them when they are wrong.


Click To Tweet!
- Winnie Sun, Managing Director and Founding Partner at Sun Group Wealth Partners
A Financial Analyst's Salary Potential
Lowest 10th%
$47,230
Median
$81,590
Highest 90th%
$156,150
States with the Highest Employment Levels
| STATES | 2019 ANNUAL MEAN WAGE | NUMBER OF JOBS |
| --- | --- | --- |
| California | $98,850 | 58,810 |
| New York | $132,290 | 57,980 |
| Texas | $87,750 | 40,460 |
| Florida | $73,500 | 22,190 |
| Illinois | $91,110 | 20,510 |
How Do Your Skills Stack Up?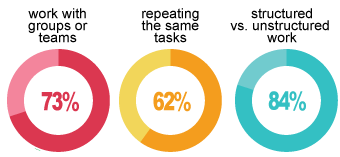 As reported by O*NET, these traits are ranked as either extremely or very important to the day to day life of an Analyst.
What You Will Learn With a Finance Degree?
Interested in a bachelor's degree in finance? Schools with undergraduate finance programs may feature finance courses like:
Corporation Finance
Investment & Portfolio Analysis
Money & Banking
Managerial Economics
Statistics
Finance majors aren't just good with numbers—they must also understand how mathematical principles apply to areas like business, investing, risk management, supply chains, and more. A bachelor's degree in finance often includes basic math courses like accounting, statistics, and calculus, but in addition, students typically explore business finance strategies, portfolio management, international finance, and money markets. They may also delve into current issues and concerns in this field, like the social, legal, and ethical environments of business and finance. Basic business courses like management & leadership, information systems, and even business writing may help finance students develop a well-rounded perspective.
Who were some influential Financial Analysts?
According to Ranker's List of Famous Financial Analysts, the below people are renowned for being influential in shaping the financial world (in some way).
Meredith Whitney: Co-founder and CIO of Kenbelle Capital LP, earned a bachelors degree from Brown University in history
Abby Joseph Cohen: Former Chief Investment Strategist at Goldman Sachs, earned a master's degree in economics from George Washington University
Mario Gabelli: Founder and CEO of Gabelli Asset Management Company Investors, received an MBA from Columbia Business School
FAQs About How to Become a Financial Analyst
What is the average salary a Financial Analyst makes?
What skills do Financial Analysts possess?
What are common types of software I would have to learn as a Financial Analyst
How many financial analysts are employed in the U.S.?
What professional licenses and certifications might a financial analyst pursue?