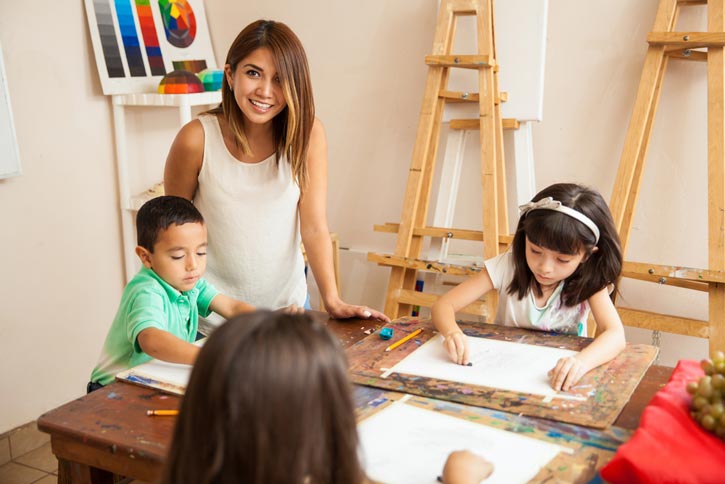 The Basics of Becoming an Elementary School Teacher
Are you investigating how to become an Elementary School Teacher? Like other education careers, this role typically calls for developing lesson plans, teaching and evaluating students, and grading assignments. In many cases, an elementary school educator will teach all core subjects, like math, reading, science, and social studies. And of course, teaching good communication skills, classroom behavior, and other essentials is often an important part of the job! If this career path interests you, check out some frequently-asked questions, below. Hopefully, you'll come away with a better understanding of what this profession is like!
What general knowledge should some aspiring to become an elementary school teacher posess? 
An Elementary School Teacher will prepare objectives for their classes that meet the curriculum guidelines or requirements of states and schools including a balanced program of instruction and demonstration that also allows for students to have enough to observe, question, and investigate the concepts. Elementary School Teachers generally teach first through fifth grade.
All states require Elementary School Teachers at public schools to have a bachelor's degree in elementary education. Some states require teachers to have a master's degree. Private schools typically hire Elementary School Teachers with a bachelor's degree in elementary education.[ii]
What Are Hurdles to Becoming An Elementary Teacher?
What I found to be most difficult was becoming familiarized with all the different learning styles and approaches that you have to take to ensure that EVERY student is engaged and gaining knowledge. It's no longer just about weekly spelling tests and knowing your times tables. Students have to know how and why they're learning these skills and teachers have to ensure it's accessible to all of them.
Click To Tweet!
- Eric LaManna, Elementary School Teacher @ Yonkers Public Schools
An Elementary School Teacher's Salary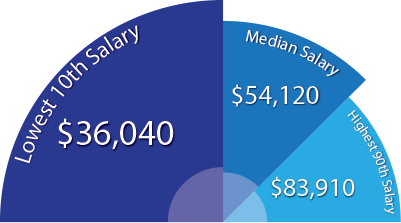 [ABOVE] National Mean Salary for an Elementary School Teacher[iii]
Top States with the Highest Salary Averages[iv]
| States | Lowest 10th% Salary | Highest 90th% Salary |
| --- | --- | --- |
| Alaska | $49,780 | $96,360 |
| New Jersey | $48,390 | $93,900 |
| California | $45,950 | $92,250 |
| Massachussetts | $44,940 | $92,260 |
| Connecticut | $59,930 | $170,840 |
How Do Your Skills Stack Up?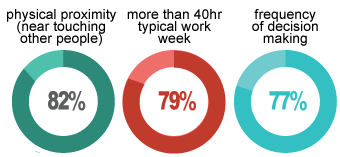 As reported by O*Net these types of tasks are conducted every day in this role – would you feel comfortable performing these tasks as part of the day to day life of an Elementary School Teacher?[i]
What Will You Learn with an Elementary Education Degree?
A degree in elementary education will likely cover coursework such as the following:
Reading Methods and Curriculum
Educational Psychology
Child and Adolescent Literature
Behavior Management
Math for Educators
A degree in elementary education is typically designed to help future educators discover both the theory and practice of teaching elementary school. Coursework may explore aspects of curriculum design and instruction, such as reading, math, or social studies curriculum, as well as topics related to classroom management, like educational psychology, behavioral problems, teaching gifted or special needs students, and more. In most cases, you'll be required to complete student teaching as part of an elementary educational degree program, helping you to prepare for future professional challenges.
A Day in the Life of An Elementary School Teacher
Ever wondered what an Elementary School Teacher's day is like? According to TeachHub, teachers spend a typical school day as follows:
An average of almost 5 hours on instruction (in class and providing tutoring or extra academic support)
Approximately 36 minutes on student supervision and discipline
45 minutes planning, preparing, or collaborating with colleagues
36 minutes is spent on grading, documenting, and analyzing student work
Almost 15 minutes communicating with parents via email, phone, or face-to-face meetings
Which leaves most teachers an average of 23 minutes for lunch and personal time a day
FAQs About How to Become an Elementary School Teacher
What is the average Elementary School Teachers salary?
What is the average Elementary School Teachers salary?
What type of licensure or certification is required to be an elementary school teacher?
What types of places can you work at as an Elementary School Teacher?
What job titles are similar or the same as an Elementary School Teacher?
What are common types of software I would have to learn as an Elementary School Teacher?
How many elementary schools are there in the U.S.?
Sources: [i] O*NET | [ii] bls.gov | [iii] bls.gov/oes | [iv] BLS Salary Data | [v] bls.gov/ooh/  | Job information sourced from O*NET  [vi] census.gov/data/tables/2013/econ/susb/2013-susb-annual.html