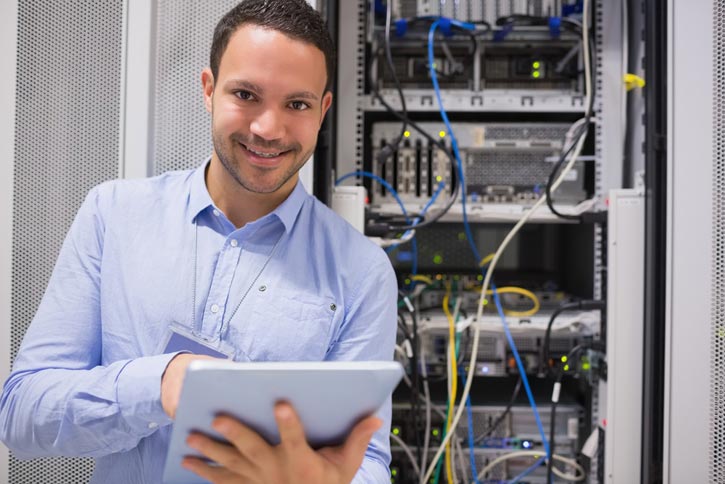 The Basics of Becoming a Database Administrator
Are you investigating how to become a Database Administrator? The main job of a Database Administrator is to design and change computer databases. They test databases and correct errors and implement security measures to keep data safe. They ensure information infrastructures work efficiently and that data is available to users. They also write and code database descriptions, back up data, and perform database mergers and migrations. Database Admins may manage other IT personnel, such as programmers.
In general, most database administrators have a bachelor's degree in management information systems (MIS) or a computer-related field. Firms with large databases may prefer applicants who have a master's degree focusing on data or database management, typically either in computer science, information systems, or information technology.[ii]
A Database Administrator's Salary Potential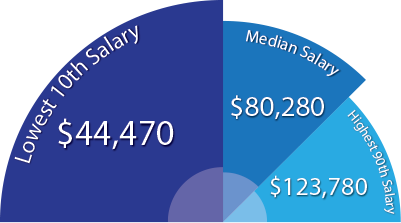 [ABOVE] National Salary Averages for a Database Administrator[iii]
Top States with the Highest Salary Averages[iv]
| States | Lowest 10th% Salary | Highest 90th% Salary |
| --- | --- | --- |
| New Jersey | $61,230 | $141,010 |
| Washington | $55,890 | $124,940 |
| South Dakota | $55,000 | $93,420 |
| Delaware | $52,980 | $129,630 |
| Colorado | $52,390 | $132,980 |
How Do Your Skills Stack Up?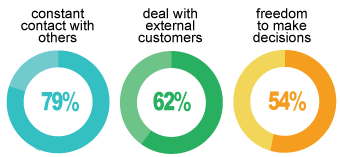 As reported by O*NET, these traits are ranked as either extremely or very important to the day to day life of a Database Administrator[i]
What Will You Learn with a BS in Computer Information Systems Degree?
A bachelor of science in computer information systems degree may cover course work such as:
IT Infrastructure
Systems Analysis
Systems Design
Database Management Systems
Internet Computing
The goal of BS in computer information systems degrees is to provide students with business and technical skills to pursue careers in the field of information technology. In addition to general education requirements, students will likely take a mix of business, IT and computer courses that may cover topics including statistical methods and application; IT project management; object-oriented programming concepts; and accounting. In some programs, students may also complete a capstone project—such as analyzing, managing, and implementing a computer-based information system.
FAQs About How to Become a Database Administrator
What general knowledge should a database administrator have?i
How many database administrators are employed in the U.S.?
What certificates might database administrators pursue?
What are common types of software I would have to learn as a Database Administrator?
What types of personalities are a good fit for becoming a Database Administrator?