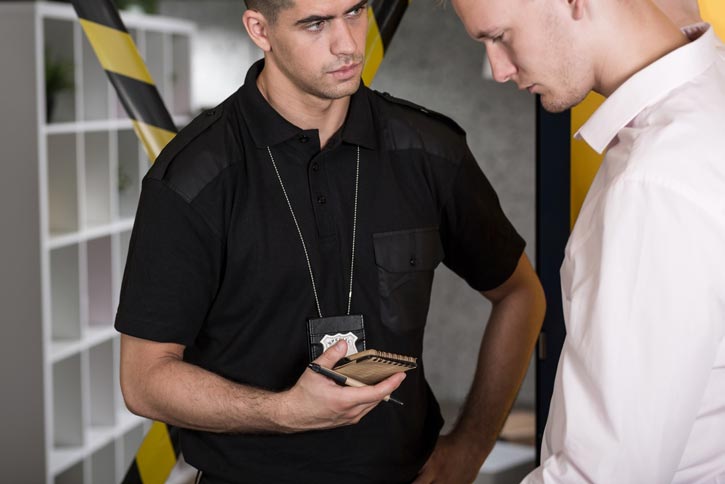 The Basics of Becoming a Criminal Investigator
Are you investigating how to become a Criminal Investigator? The main job of a Criminal Investigator is to examine criminal activity and recommend, based on the evidence, if a prosecution is warranted.  In order to do this, they visit crime scenes, interview suspects & witnesses, they record evidence, obtain & execute search warrants, as well as testify in court based on their findings. Criminal Investigators look into various types of crimes including investigate robbery, kidnapping, organized crime, financial crime and other law violations.
According to the Bureau of Labor Statistics, at the local level it is common that police and detective applicants only have a high school diploma or GED, however, some police departments are requiring or encouraging some college work or a college degree. Many federal agencies require a bachelor's degree. What general knowledge should a criminal investigator possess? Criminal investigators should have knowledge in many areas including law, government, public safety and security, education and training, and providing customer service. In the areas of law and government, they should understand laws, legal codes, court procedures, precedents, executive orders, agency rules, and the political process. In terms of public safety and security, they should have knowledge of equipment, policies, procedures, and strategies that promote effective security operations. As trainers and educators, criminal investigators might need to know how to design, teach, and measure the effectiveness of training and education programs. Criminal investigators should be adept at providing customer service to customers and assessing customer satisfaction. In the U.S., they should be skilled at using the English language.
Advice on Becoming a Criminal Investigator
Meet Terence Herrick, Producer of Police Academy Podcast.
Step one to becoming a detective is be a cop first
Most police departments are not going to hire someone straight out of college or the military and put them directly into a detective role, except for in a few rare cases. Detectives and police officers are cut from the same cloth. The skills needed to become a good detective are first learned in the field, investigating real crimes as a police officer. Those officers who focus on conducting good investigations and honing those skills are the ones likely to move on to detective some day. Simply put, detectives are police officers that excel in the investigations department. They know how to build rapport with suspects/victims, they pay attention to every detail, follow any and all leads, and are not satisfied until the case is closed.
Hurdles to becoming a Criminal Investigator
Even as an officer, there are other hurdles you must overcome to make detective. For one, positions are sometimes hard to come by. Often these positions are held by current detectives until they decide to retire or move on to something else. Be prepared to push a cruiser for at least a few years before having a shot at a detective spot. When the spot opens up, you will likely be competing against other officers, some of which may have much more experience than you. Overcoming this requires a few things.
What's needed?
You need a track record of sound investigations, well written reports, sound interpersonal skills and experience testifying in court. If you're competing against a senior officer, make sure the record reflects that you are obviously the better investigator, despite your lack of experience. Second, realize that your education and experience before your law enforcement days can either set you apart or allow you to blend in; make sure it does the former. Criminal Justice degrees are fine, but there are better options. Good detectives know how to think outside the box, problem solve, and they understand human behavior and thought processes. Degrees in psychology, sociology, anthropology, technology and the like can really give you an edge.
If you set your mind to it, you may just be the next Sherlock Holmes. Work hard, play nice, and think outside the box and you'll do just fine. But most of all, never sacrifice your integrity. No matter what happens, no one can take that from you; it is only yours to give away, so don't.Click To Tweet!


- Terence Herrick, Producer of Police Academy Podcast @ Police Academy Podcast
A Criminal Investigator's Salary Potential
Lowest 10th%
$44,860
Median
$83,170
Highest 90th%
$139,180
States with the Highest Employment Levels
| STATES | 2019 ANNUAL MEAN WAGE | NUMBER OF JOBS |
| --- | --- | --- |
| Texas | $79,490 | 16,810 |
| California | $107,760 | 11,810 |
| New York | $92,600 | 9,010 |
| Florida | $76,220 | 6,890 |
| Arizona | $83,650 | 5,690 |
How Do Your Skills Stack Up?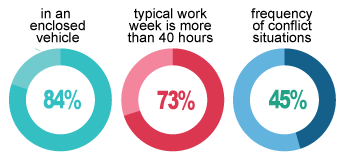 As reported by O*NET, these traits are ranked as either extremely or very important to the day to day life of a Criminal Investigator.
What Will You Learn with a BS in Criminal Justice - Law Enforcement Degree?
A bachelor of science degree in criminal justice with a focus on law enforcement may cover courses like:
American Politics
Criminal Law
Ethics and the Criminal Justice Leader
Judicial Administration
Legal Traditions
Criminal justice degrees with a concentration on law enforcement typically cover both psychology, and  the study of American politics and criminal law. In addition to general education courses, students may get a foundation in essential criminal justice principles, through courses on effective patrol and policing, crisis intervention for police, and leadership in criminal justice organizations. The goal of this type of program is generally to provide students with a comprehensive understanding of the different roles that police agencies take on throughout the country, so they can determine which one is right for them. 
FAQs About How to Become a Criminal Investigator
What other types of training may be involved in becoming a Criminal Investigator?
What skills do Criminal Investigators Possess?
How many criminal investigators are employed in the U.S.?
What job titles are similar or the same as a Criminal Investigator?
What are common types of software I would have to learn as a Criminal Investigator?
What professional organizations exist for criminal investigators?