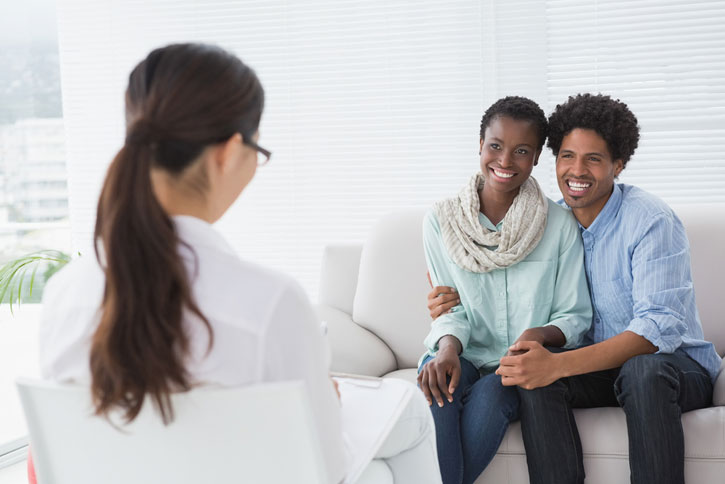 The Basics of Becoming a Counseling Psychologist
If you are investigating how to become a Counseling Psychologist then you certainly should know the basics of the career. The main job of a Counseling Psychologist is to evaluate an individual's problems and develop therapeutic and treatment plans to address those problems. They formulate opinions through interviews, observation, and case histories. They work in individual, group or family settings.
Counseling Psychologists will also spend time settling disputes, and resolving grievances and conflicts, encouraging and building mutual trust, respect, and cooperation among team members and performing day-to-day administrative tasks such as maintaining information files and processing paperwork.
According to the Bureau of Labor Statistics, most clinical, counseling, and research psychologists need a doctoral degree, such as a Doctor of Psychology (Psy.D.) or a Ph.D. in psychology. (You can find these programs without needing to take a GRE.) A Ph.D. in psychology is a research degree that culminates in a comprehensive exam and a dissertation based on original research. Comparatively, the Psy.D. is a clinical degree and is often based on practical work and examinations rather than a dissertation.
What Are Hurdles To Becoming A Counseling Psychologist?
The biggest hurdle to getting in the field is a lack of experience. The biggest way to overcome the lack is to do your internship in a place that is as similar to the work that you want to do. For example, if you want to work in an outpatient office do your internship in one. If you want a Partial Care Program, go there for your fieldwork.

Click To Tweet!
- Frank Healy, Licensed Professional Counselor @ AtlantiCare
A Counseling Psychologist's Salary Potential
Lowest 10th%
$45,240
Median
$78,200
Highest 90th%
$132,670
States with the Highest Employment Levels
| STATES | 2019 ANNUAL MEAN WAGE | NUMBER OF JOBS |
| --- | --- | --- |
| California | $111,750 | 16,960 |
| New York | $96,170 | 11,030 |
| Texas | $73,920 | 8,430 |
| Florida | $77,460 | 5,270 |
| Illinois | $75,050 | 5,100 |
How Do Your Skills Stack Up?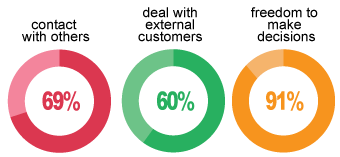 As reported by O*NET, these traits are ranked as either extremely or very important to the day to day life of a Psychologist.
What Will You Learn with a Psychology/Marriage and Family Therapy Degree?
A degree in psychology with a focus on marriage and family therapy may cover courses like the following:
Family Theories and Dynamics
Child and Family Advocacy
Developmental Psychology
Conflict Management & Negotiation
Sociology of the Family
A degree in psychology with a concentration on marriage and family therapy typically includes not just psychology courses but a study of the dynamics at play in relationships. For instance, you could explore childhood development and the role of children in the family, or you could delve into issues that may affect marriages, like stress and money management. In addition, coursework may include classes in sociology, research practices, social science statistics, and much more, with expanded depth of coursework in a graduate program in counseling psychology online or in a masters in counseling psych online - you can even find psych masters that don't require a GRE. The goal is to help prepare future marriage/family therapists with the knowledge they need to further their studies and careers in this field.
Who are Some Famous Psychologists?
According to TheFamousPeople.com a list of famous psychologists would include the following people:
B.F. Skinner: Inventor of the operant conditioning chamber and founder of the school of psychology known as 'radical behaviorism'.
Carl Jung: Founded the school of analytical psychology. He is famous for his theories related to personality types.
Alfred Adler: Developed the Individual Psychology theory which deals with the psychology of a person as a whole and individual.
Sigmund Freud: Regarded as the father of psychoanalysis, Freud is famous for his study of dreams and the unconscious state.
FAQs About How to Become a Counseling Psychologist
What is the average salary a Counseling Psychologist makes?
Do Counseling Psychologists need to be licensed?
What types of places can you work at as a Counseling Psychologist?
What job titles are similar or the same as a Counseling Psychologist?
What are common types of software I would have to learn as a Counseling Psychologist?
What types of personalities are a good fit for becoming a Counseling Psychologist?