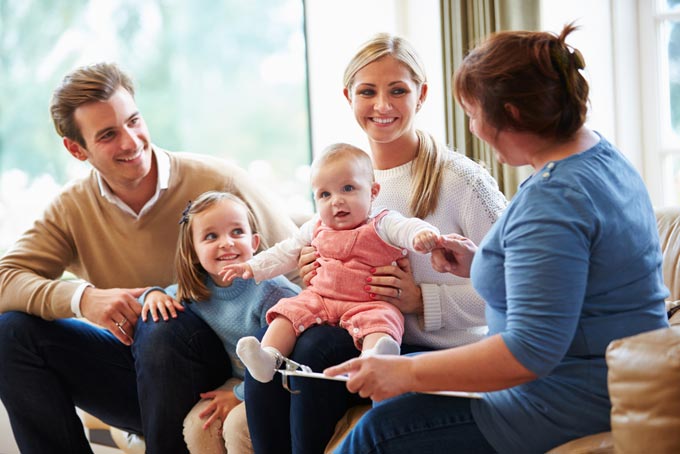 The Basics of Becoming a Child and Family Social Worker
Those researching on how to become a Child and Family Social Worker should know some things about social work first, before looking to specialize their study. A social worker is a trained professional who helps people improve their social well-being. Child and Family Social Workers help children and families in need of assistance.
They counsel families through issues, such as poverty, unemployment, and mental health by helping clients get necessary benefits, such as food stamps, and find services, such as child care. They also protect children who are at risk of abuse or neglect. They may help locate foster families, organize adoptions, or bring families back together.
School Social Workers work with teachers, school administrators, and parents to improve student's academic performance and social development. They might also pursue careers in child protective services or the court system. They deal with issues relating to bullying, truancy, and inappropriate behavior. One important part of the job is maintaining records and the case history — which is why they are sometimes called caseworkers.
Hurdles to Becoming a Child and Family Social Worker?
I think the biggest hurdles I faced as an entry level caseworker were insecurities about working with clients who were older in age than I was. Overcoming that included many hours of practicing my work and becoming as knowledgeable as possible about policies and procedures. When I gained the knowledge and practice, I built confidence to be able to tell myself that I am skilled and adept in my process while still remaining humble to realize that there is still so much to learn.
Click To Tweet!


- Nicole Fowler BS, Adoption Counselor @ Adoption Agency
The entry level positions pay very little, which can be difficult as a new graduate who is striking out on their own and needs to be able to make ends meet…and most likely needs to start paying off student loans as well. Learning about budgeting and income-based loan repayment programs helped me to overcome this hurdle.
Click To Tweet!


- Ashley Kodet, Regional and District Supervisor and Social Worker @ Adoption Agency
It was really hard for me at first to separate work from other parts of my life because I always wanted to be available for my clients, especially knowing that they were oftentimes struggling. However, I've found that creating boundaries has helped me become an even better advocate for them.Click To Tweet!


- Samantha Snoots, MSW, M. ED, LSW @ Adoption Agency
A Child and Family Social Worker's Salary Potential
Lowest 10th%
$30,870
Median
$47,390
Highest 90th%
$78,230
States with the Highest Employment Levels
| STATES | 2019 ANNUAL MEAN WAGE | NUMBER OF JOBS |
| --- | --- | --- |
| California | $59,990 | 32,630 |
| New York | $60,380 | 29,880 |
| Pennsylvania | $44,870 | 21,180 |
| Texas | $49,060 | 21,120 |
| Illinois | $55,390 | 14,720 |
How Do Your Skills Stack Up?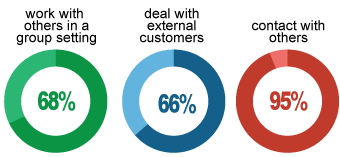 As reported by O*NET, these traits are ranked as either extremely or very important to the day to day life of a Child and Family Social Worker.
What Will You Learn with a Social Work Degree?
Course work for a bachelor's degree in social work typically covers social work classes such as:
Intro to Sociology
Social Welfare in the United States
Institutional Racism
Introduction to Social Research
Global Economics Issues
A social work degree often includes both basic courses such as writing, communications, and statistics, and coursework critical to a social work career. Courses in the major may range from psychology and sociology to specific issues in the field of social work, such as institutional racism, public health, social programs, and more. You may also take courses that focus on particular skills or practices, like research or fieldwork. The goal of most social work programs is to help students prepare to be compassionate, confident members of this important profession.
Interesting Stats on Child, Family and School Social Workers
The National Association of Social Workers ran a survey among social workers within the child welfare specialty and these are their key findings:
Caseworkers in child welfare are more satisfied with their jobs than the general population of child welfare workers.
Issues confronting children and families were the most challenging aspect of the job, not the workplace issues confronting the social workers.
The single most satisfying aspect of the work of social workers in child welfare is "successes with children and families.
FAQs About How to Become a Child, Family and School Social Worker
Do Child and Family Social Workers need to be licensed?
What is the average Child and Family Social Worker salary?
What types of places can you work at as a Child, Family, or School Social Worker?
What job titles are similar or the same as a Child, Family, or School Social Worker?
What are common types of software I would have to learn as a Child, Family, School Social Worker or Caseworker?
---
Job information sourced from O*NET