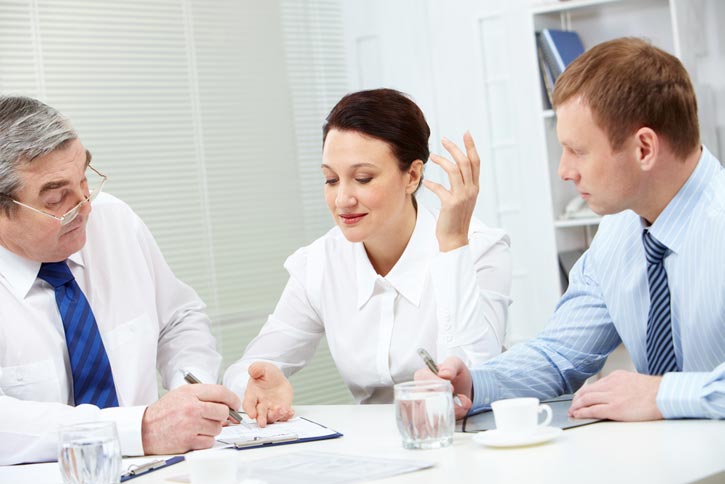 The Basics of Becoming a Mediator or  Arbitrator
Are you investigating how to become an Arbitrator or Mediator? The main job of an Arbitrator is to act as a neutral third party between disputing individuals or groups of individuals. Using an Arbitrator is a step disputants may go through before going to court. The Arbitrator is part of the process to help both parties reach a mutual agreement. As part of this process, they prepare settlement agreements for disputants, evaluate relevant information, and clarify issues for the involved parties.
While there are degrees available in Conflict Resolution and Negotiation, according to the Bureau of Labor Statistics, not all Arbitrators or Mediators earn this type of degree. Some positions may require a background in law or expertise in a specialized area such as insurance. Some positions require a bachelor's degree while some may require a master's or doctoral degree.[ii]
An Arbitrator's Salary Potential
Lowest 10th%
$37,420
Median
$63,930
Highest 90th%
$123,730
States with the Highest Employment Levels
| STATES | 2019 ANNUAL MEAN WAGE | NUMBER OF JOBS |
| --- | --- | --- |
| California | $101,680 | 560 |
| Texas | $64,560 | 560 |
| New York | $84,700 | 510 |
| Florida | $60,510 | 310 |
| Illinois | $89,270 | 300 |
How Do Your Skills Stack Up?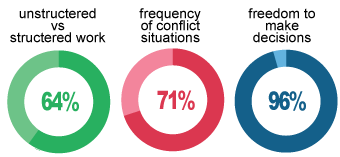 As reported by O*NET, these traits are ranked as either extremely or very important to the day to day life of a Mediator.
FAQs About How to Become an Arbitrator or Mediator
What Skills does an Arbitrator Possess?
What is the average Arbitrator salary?
What job titles are similar to or the same as an Arbitrator?
What are common types of software I would have to learn as an Arbitrator?
What types of personalities are a good fit for becoming an Arbitrator?