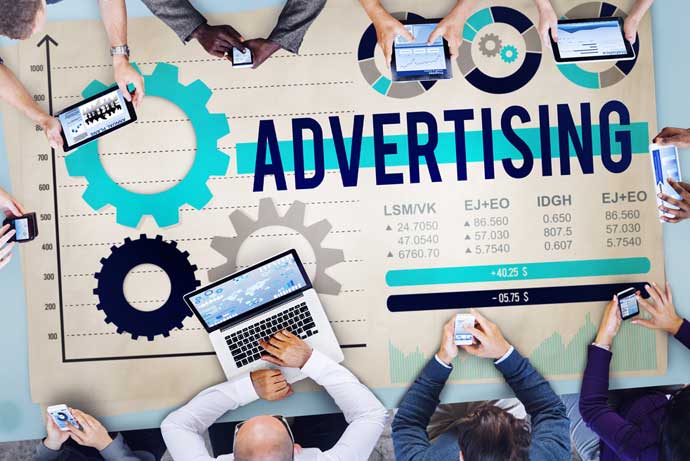 The Basics of Becoming an Advertising Manager
Are you investigating what it takes on how to become an Advertising Manager or Promotions Manager? According to the Bureau of Labor Statistics, The main job of an Advertising Manager is to gain the public's interest in a product or service. They are responsible for creating ad campaigns and preparing promotional material such as posters, commercials and contests.
They often plan which media to advertise in, negotiate adverting contracts, and develop budgets. Advertising and Promotions Managers run market research studies to better understand customer and market opportunities, supervise advertising and promotions staff and meet with clients to provide marketing advice.
In order to fulfill these duties, most ad managers would need to posses a strong command of English, as well as a knowledge of visual media, management principles, and sales or marketing techniques. Having customer service skills might be a positive as well.
What type of education do you need? Well, in general, most Advertising and Promotions Managers have a bachelor's degree in advertising, journalism, statistics, or management.
What are the two most important skills to breaking into Advertising?
The best way to get into advertising is by honing in on your communication skills.Click To Tweet!

When I'm building my team, the number one competency I look for is a candidate's ability to communicate efficiently.Click To Tweet!

I look for candidates who are excellent writers since the number one problem I see with advertising/marketing candidates today is their inability to write. Click To Tweet!

When a candidate has excellent written communication skills, the other skills necessary to be an effective marketer can be taught.Click To Tweet!


- Keith Johnstone, Marketing Manager at Peak Sales Recruiting
An Advertising Promotion Manager's Salary Potential
Lowest 10th%
$57,150
Median
$117,130
Highest 90th%
$163,370
[ABOVE] National Percentile Wage Estimates for an Advertising and Promotion Manager (BLS) 
States with the Highest Employment Levels
| STATES | 2018 ANNUAL MEAN WAGE | NUMBER OF JOBS |
| --- | --- | --- |
| New York | $174,870 | 6,590 |
| California | $137,630 | 2,850 |
| Texas | $98,960 | 1,590 |
| Florida | $98,480 | 1,040 |
| Massachusetts | $132,370 | 960 |
How Do Your Skills Stack Up?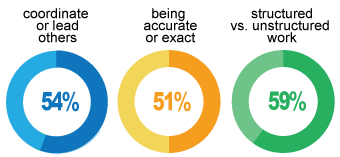 As reported by O*NET, these traits are ranked as either extremely or very important to the day to day life of a Advertising and Promotions Manager
What You Will Learn With an Advertising Degree?
Schools that offer a bachelors degree in advertising tend to cover basic advertising classes such as:
Writing for Advertising
Marketing Communications
Creative Strategies for Advertising
Ethics in the Media
Advertising Research
These degrees usually offer not just an overview of the advertising field, but areas of possible career focus such as planning and strategy, copywriting, and art direction. Students enrolled in an advertising and marketing degree program typically learn how to plan a multifaceted advertising campaign across media such as print, television, and radio. They could explore both the creative side of advertising—like copywriting, art direction, and photography—but equally important is the business end: media buying, planning and selling, legal concerns, special events management, and more.
Who are some creative people to watch in the Ad Industry?
Business Insider asked major ad agencies and significant boutiques who would rank on this list, here are a few of the people they named:
Jesse Haines: Head of Mobile Ads Marketing at Google, received an MBA from the Northwestern University Kellogg School of Management
Carolyn Everson: VP of Global Marketing Solutions at Facebook, earned an MBA from Harvard Business School
Kim Luegers: Former Director of Emerging Media at Pandora, received a bachelor's of science in business and marketing from the Indiana University Kelley School of Business
Jimmy Smith: Former Creative Director of Nike, earned a degree in advertising from Michigan State University
Frequently Asked Questions About Becoming an Advertising Manager
What is the average salary of an Advertising and Promotion manager?
What skills do Advertising and Promotions Managers possess?
How many advertising agencies are there in the US?
What are common types of software I would have to learn as an Advertising and Promotions Manager?
What job titles are similar or the same as an Advertising and Promotions Manager?
What professional organizations are out there for Ad Managers?
Job information sourced from onetonline.org/link/summary/11-2011.00