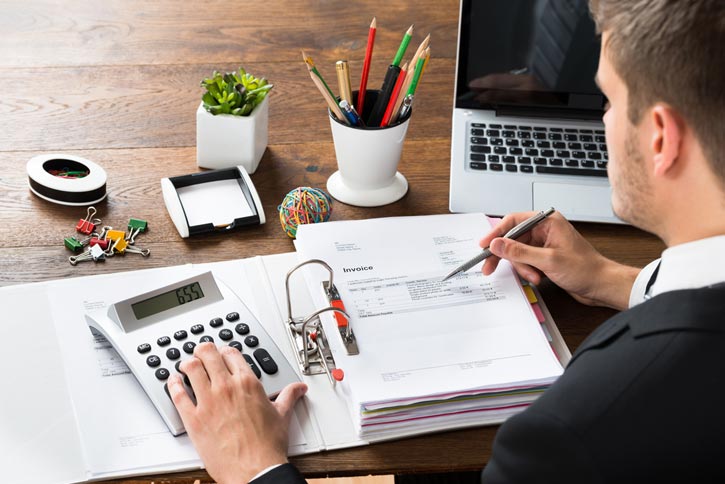 The Basics of Becoming an Accountant
Are you investigating how to become an Accountant? Are you wondering what responsibilities and work Accountants encounter? The main job of Accountants is to analyze and prepare financial reports that record a company's financial activities. They compute taxes, develop recordkeeping systems and report about the financial standings of an organization. They process and examine information using various computer programs. Accountants also inspect financial statements to ensure they comply with laws and regulations. They examine account books for efficiency and develop ways to reduce costs and increase revenues. It's not uncommon for them to meet with management and clients to discuss financial information.
It is not required to earn a degree to become an accountant, however it is strongly advised. Most accountant and auditor positions require at least a bachelor's degree in accounting or a related field. And some employers may even prefer to hire applicants who have a master's degree, either in accounting or in business administration with a concentration in accounting.[ii]
What Are Hurdles to Becoming An Accountant?
Today's generation of young accountants have the world at their fingertips...quite literally. Their ability to leverage technology to its fullest extent means less time spent crunching numbers and more time available for what matters: helping clients understand and be proactive with their financial information in real time. It's a rewarding opportunity to help small businesses thrive. Becoming an accountant means becoming an accelerator of change. It takes hard work and dedication, but coupled with the right tech tools and resources, you can make a real difference in the life of your client. With you as their partner, clients can get out from the business of doing business to focus on their true passion.

Click To Tweet!
- Amy Vetter, Global Vice President and Head of Accounting of USA,@ Xero
An Accountant's Salary Potential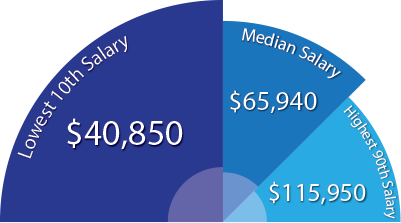 [ABOVE] National Salary Averages for Accountant's[iii]
Top States with the Highest Salary Averages[iv]
| Top States for Salary | Lowest 10th% Salary | Highest 90th% Salary |
| --- | --- | --- |
| District of Columbia | $49,980 | $134,640 |
| New Jersey | $49,640 | $126,400 |
| Rhode Island | $48,090 | $112,680 |
| Alaska | $47,940 | $110,350 |
| Massachusetts | $46,910 | $116,430 |
How Do Your Skills Stack Up?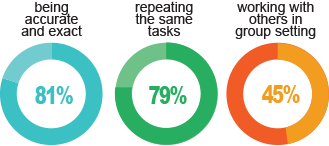 As reported by O*NET, these traits are ranked as either extremely or very important to the day to day life of an Accountant[i]
What You Will Learn With an Accounting Degree?
Accounting bachelor's degrees typically help students develop the foundations they need to shine in this field. Schools with undergraduate accounting programs typically offer essential accounting courses like:
Cost Accounting
Auditing Theory & Practice
Statistics
International Accounting
Federal Income Tax
Accounting degrees typically focus on the range of knowledge required for business accounting, budgeting, financial analysis, auditing, taxation, and more. Coursework often covers math skillsets like statistics and accounting principles, in addition to accounting specialties like taxation, managerial accounting, international accounting, and more. You may even have the option to explore business courses like leadership, business law, or marketing. Finally, you could study accounting for specific situations or organizations, like government or not-for-profit.
Celebrities that studied Accounting
AccountingToday.com came up with a list of 10 celebrity's, who either have accounting degrees or studied accounting before becoming famous, here's a sampling of that list:
Mick Jagger: reportedly studied accounting and finance at the London School of Economics for a year before leaving to fully commit to his musical side project
Bob Newhart: after his service in the Korean War and a brief stint in law school, comedy legend Bob Newhart got a job as an accountant for manufacturer United States Gypsum.
John Grisham:Author of best-selling book "The Firm" has a BS degree in accounting from Mississippi State University and considered becoming a tax lawyer, before committing to his other pursuits
FAQs About How to Become an Accountant
What is the average salary an Accountant makes?
Do I need to be certified to become and accountant?
What is the difference between an Accountant and CPA?
What are common types of software I would have to learn as an accountant?
How many account firms are there in the US?
What job titles are similar or the same as an Accountant?