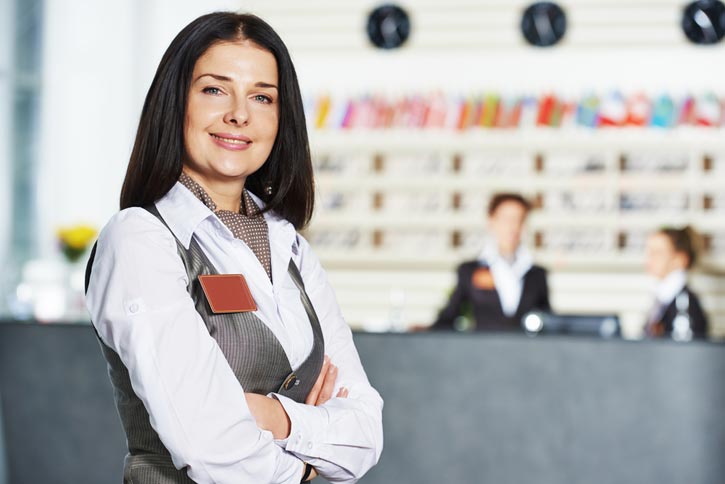 The Basics of Becoming a Hotel Manager
Are you investigating how to become a Hotel Manager? The main job of a Hotel Manager is to oversee the operations of a hotel to ensure things run properly and guests are happy. They would inspect guest rooms, coordinate font desk activities and resolve problems, meet with potential clients to coordinate conventions or receptions as well as monitor a lodging facility's revenue, set room rates, and approve expenditures.
In general, you do not need a post-secondary degree to become a Hotel Manager, however, many of the larger hotel chains prefer to higher individuals who have a degree in hospitality or hotel management. There is also a specific accreditation that accredits hospitality programs. Before selecting a school or program, you may want to check to see if they are accredited by the Commission for Programs in Hospitality Administration. If you are thinking of working for a hotel that offers fewer services there are certifications or courses that may be acceptable.[ii]
What Are Hurdles to Becoming A Hotel Manager?
The most common advice you'll get when you're starting out in hospitality management is: know your employees. I agree with this 100% but would add: know the line between being a leader and a friend. Like many others, I worked my way up within the industry to land a management role. I was used to putting on many "faces" throughout the day. That's the nature of guest relations. Starting out, the challenge was motivating people I was used to working alongside and not above.
Click To Tweet!
- Leah Preston, Hotel Marketing Manager @ Lake Buena Vista
A Hotel Manager's Salary Potential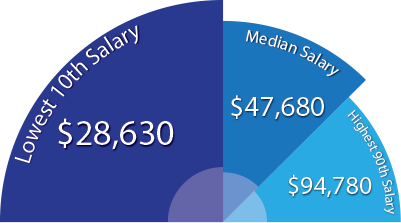 [ABOVE] National Salary Averages for a Hotel/Lodging Manager[iii]
Top States with the Highest Salary Averages[iv]
| States | Lowest 10th% Salary | Highest 90th% Salary |
| --- | --- | --- |
| New York | $48270 | $119,700 |
| Delaware | $44,840 | $119,460 |
| District of Columbia | $42,690 | $143,720 |
| New Hampshire | $41,860 | $89,130 |
| Maryland | $41,720 | $143,230 |
How Do Your Skills Stack Up?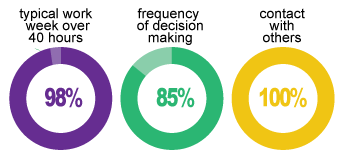 As reported by O*NET, these traits are ranked as either extremely or very important to the day to day life of a Hotel Manager? [i]
What Will You Learn with a BS in Hotel & Restaurant Management Degree?
A bachelor of science degree in hotel and restaurant management may feature courses including:
Hospitality Administration
Accounting
Economics
Finance
Management
Hotel and restaurant management degrees are typically designed to give students the knowledge and skills to pursue careers managing hotels, restaurants, spas, or their own business. In addition to general education courses, curriculums tend to focus on a variety of hospitality administration and business courses. Topics discussed in these types of programs may include subjects like front-of-the-house operations; communication and leadership skills; legal and ethical issues; and analyzing and interpreting balance sheets and cash flow statements.
Who are some Famous Hotel Managers?
According to Ranker.com a few names that have made the career of Hotel Manager famous would include:
André Balazs: CEO of André Balazs Properties, earned a master's degree in business & journalism from Columbia University
Conrad Hilton: Founder of the Hilton Hotels chain
Alex Polizzi: Manager of the Hotel Endsleigh in Milton Abbot and famous for the British TV series, The Hotel Inspector. Alex received a degree from the University of Oxford.
FAQs About How to Become a Hotel Manager
What is the average Hotel Manager salary?
Do Hotel Managers need to be certified?
What Skills do Hotel Managers Posses?
What job titles are similar or the same as a Hotel Manager?
What are common types of software I would have to learn as a Hotel Manager?
What types of personalities are a good fit for becoming a Hotel Manager?