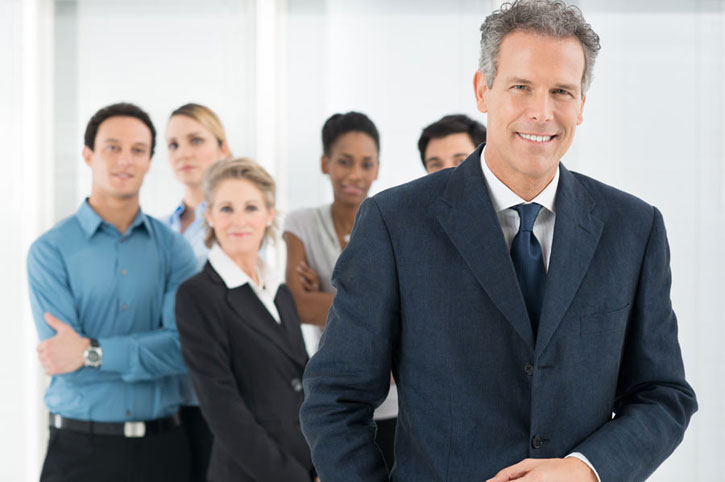 The Basics of Becoming a Chief Executive Officer
Do you aspire to become a Chief Executive or business leader? Chief Executives provide direction to a company or organization. They work with a board of directors to establish goals and procedures for the company. They analyze a company's performance, prepare financial budgets, and delegate responsibilities to department heads and managers. Chief Executives also approve contracts and agreements and identify places to improve performance and cut costs. They meet with other executives and staff members to discuss an organization's general operations.
According to the Bureau of Labor Statistics, Chief Executives can have varying levels of education and experience, but in general, they have a bachelor's degree in business administration or public administration. Some also have a master's in business administration (MBA).
What is the Most Important Ability to Become a Chief Executive Officer?
A lack of emotional intelligence is the biggest derailer of aspiring CEOs.Click To Tweet!

CEOs need to be conversant, if not proficient, with financial statements.Click To Tweet!

Needless to say, leadership is the most important ability of a CEO. For those individuals who aspire to become a CEO, focus on making those you lead better. A demonstrated ability to assemble high-performing teams (as the personnel decisions CEOs make are the most important); and a strategic orientation is key.

Click To Tweet!
- Robert Johnson, President & CEO at The American College
A Chief Executive's Salary Potential
Lowest 10th%
$62,290
Median
$184,460
Highest 90th%
>$208,000
States with the Highest Employment Levels
| STATES | 2019 ANNUAL MEAN WAGE | NUMBER OF JOBS |
| --- | --- | --- |
| California | $216,520 | 31,730 |
| Florida | $181,000 | 26,300 |
| Illinois | $221,180 | 10,010 |
| New York | $215,490 | 8,990 |
| Tennessee | $158,280 | 8,720 |
How Do Your Skills Stack Up?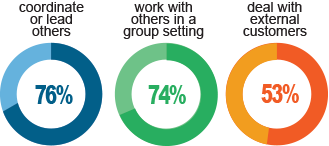 As reported by O*NET, these traits are ranked as either extremely or very important to the day to day life of a Chief Executive.
What You Will Learn With an MBA Degree?
A Master of Business Administration, or an MBA, usually offers diverse courses to help students prepare for opportunities in the business world. Schools with MBA programs, may feature courses like:
Business Fundamentals
Managerial Economics
Finance
Leadership
Multinational Marketing
An MBA typically helps students prepare for goals in entrepreneurship, management, finance, and other aspects of business. Courses could feature business fundamentals, organizational leadership practices, and other general knowledge areas. Additionally, concentrations might be available in accounting, human resources, global supply chain management, marketing, and other specialties, depending on students' desired professional outcomes. Finally, courses could explore contemporary issues and concerns like business law, ethics, global issues and responsibility, and much more. Whether you are hoping to start a small business or take the helm of a multinational organization, you'll likely find a course that interests you! You don't have to spend all your money either - affordable online MBA programs can be found!
Who are some influential or famous CEOs?
Below is a sampling from Newsmax's list of the 100 most influential business leaders in America. They ranked each candidates' based on their net worth, the company's brand value, as well as the company's position in the industry and global market.
Warren Buffett: CEO of diversified holding company Berkshire Hathaway Inc., and the third richest man in the world.
Rupert Murdoch: CEO of News Corp and 21st Century Fox 
Sundar Pichai: CEO of Google 
Tim Cook: CEO of Apple, the most valuable brand in the world, according to Forbes
Jeff Bezos: Founder and standing CEO of Amazon.com
FAQs About How to Become a CEO
What is the average salary a Chief Executive Officer makes?
What general knowledge should a chief executive possess?
Administration and management
Personnel and human resources
Customer and personal service
Law and government
The English language
They should be able to use their experience to:
Handle financial and budgetary activities
Appoint department heads and assign responsibilities
Analyze operations and a company's performance
Direct, plan, or implement policies, objectives, and activities in an organization
What skills does a CEO possess?
What are common types of software I would have to learn as a CEO?
How many chief executives are there in the U.S.?
What job titles are similar to or the same as a Chief Executive?
What professional organizations are there for chief executives?